Railway lines into London Euston station plagued by graffiti have been cleaned up for residents and passengers.
Special teams from Network Rail and HS2 have cleared graffiti hotspots in Harlesden, Queens Park, Wembley Central and Euston so far in 2021.
The continued clean-up on Network Rail's West Coast South route supports Transport Secretary Grant Shapps' commitment to improve the look and feel of the railway for passengers and people living beside it.
Graffiti is a blight on the railway and Network Rail spends £3.5m every year cleaning offensive material.
It is also extremely dangerous for those trespassing onto tracks to commit acts of vandalism, as well as being a criminal offence.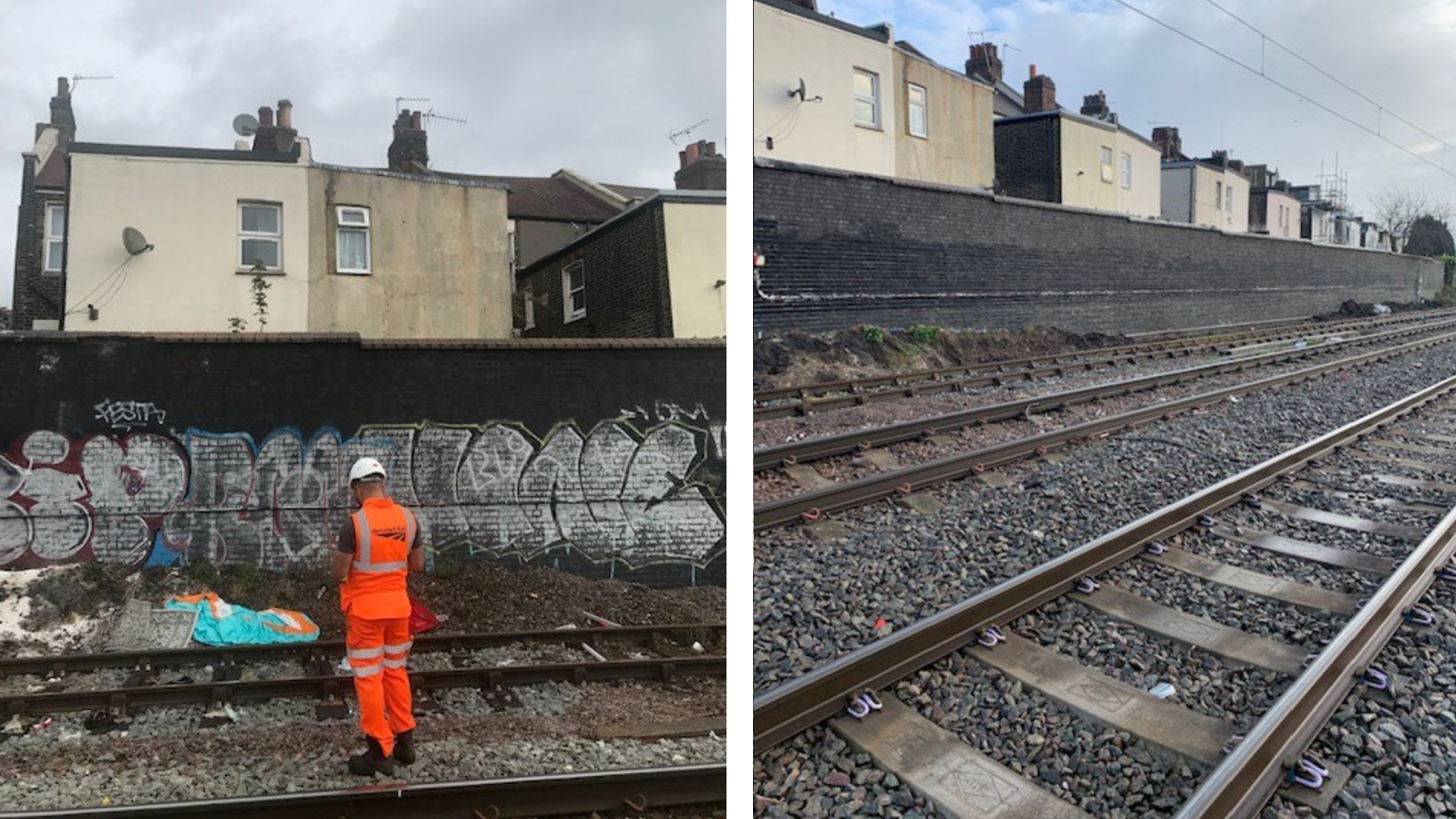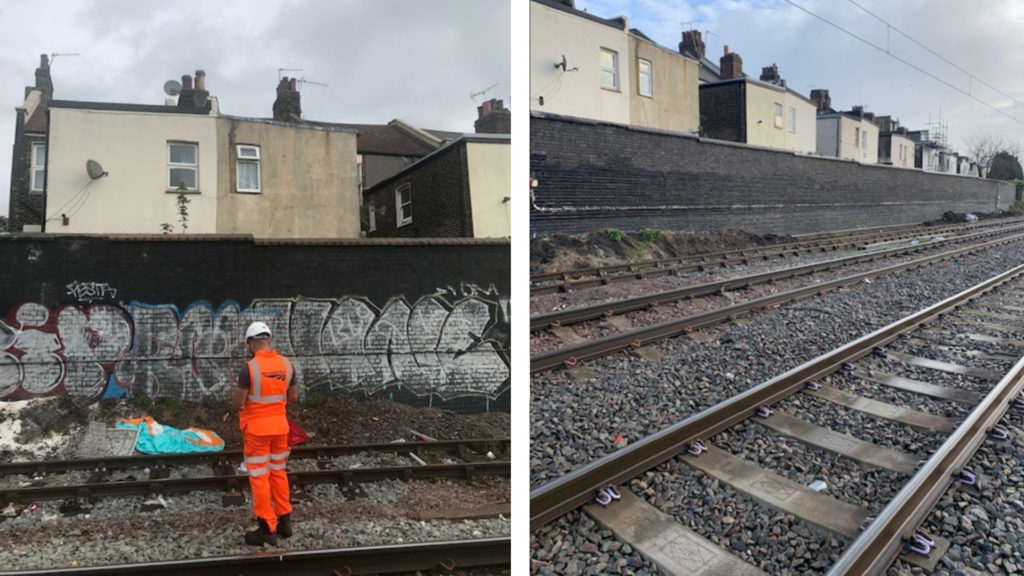 Trains leave Euston every three minutes powered by overhead wires carrying 25,000 volts of electricity making it a dangerous place to be for trespassers.
This also makes it difficult to remove graffiti for Network Rail's maintenance team, who can only access the track when trains aren't running, mostly overnight.
James Dean, Network Rail's West Coast South route director, said: "Graffiti makes the railway look untidy for neighbours and passengers. We want the railway to be a clean, welcoming environment for people who travel on it and live and work near it. That's why our teams have been out on track working hard to remove it from the railway."
Mark Recce, head of delivery unit for Euston On Network Works, HS2 Ltd, said: "We are happy to support Network Rail to remove rail side graffiti around our worksite in Euston to improve the area for passengers and local communities. HS2 is committed to creating a clean, reliable and safe rail network, not only for passengers in the future, but also those who use it now."
Trespassing on the railway is a crime – punishable by fine of up to £1,000.
Incidents of graffiti can be reported to Network Rail's 24-hour national helpline on 03457 11 41 41.
Photo credit: Network Rail