At this year's Railtex exhibition (7th-9th September, NEC, Birmingham), flexible conduit manufacturer, Flexicon, part of Atkore Inc, is launching its brand new FPIHRL heavy weight nylon conduit; designed to provide very high flame retardancy for the rail industry to EN 45545-2 standard.
Also showcased in hall 12, stand C46 is the company's new Connectabox™, a weatherproof, IP68/IP69 circular connection box, alongside the proven FPAU Ultra™ one-piece fitting range for the rail industry.
The new FPIHRL
Flexicon has been providing superior protection for rail applications for many years, with its leading FPIHR flexible conduit meeting the highest EN 45545-2 fire safety standard rating for the rail industry – HL3 – for both internal and external applications.
The new FPIHRL range features the same mechanical and impact strength and excellent resistance to water, dust, UV, oil and solvents, but with a lower HL2 classification, to provide superior protection for a broader range of applications.
The new, PA12, corrugated flexible conduit is ideal for applications where there is continual movement or flexing. For the rail industry, this includes internal and external cable protection on bogies, intercar jumper assemblies, the underside of railway carriages, or rolling stock assemblies that require the highest level of fire performance.


Says Neil Carter, UK Sales Director for Flexicon: "The rail sector sets the toughest standards for fire safety of any industry, with the EN 45545-2 standard detailing stringent requirements for flammability, ignitability, release of heat, smoke and toxic fume emissions.
FPIHRL has good fatigue life and abrasion resistance combined with high impact strength even at low temperatures to -50oC.
It is available in diameters from 13mm up to 67.2mm and can be used with FPA, and Flexicon UltraTM (FPAU) fittings. Ingress protection ratings of IP66, IP67, IP68 and IP69 are available, when used with Flexicon's Flexicon UltraTM (FPAU) push fit connectors.
The new Connectabox
Connectabox™ provides a faster and simpler way to interconnect circuits and wiring assemblies, while offering superior cable protection for external environments. The 110mm, round junction box offers a wide range of features to make installation simpler and faster.
In contrast to conventional enclosures, which utilise knockouts or require drilling, Connectabox™ features four easy-to-connect entry points as standard. These provide quick access and termination for different sizes and types of flexible conduit, from 16mm up to 34 mm, using Flexicon UltraTM fittings.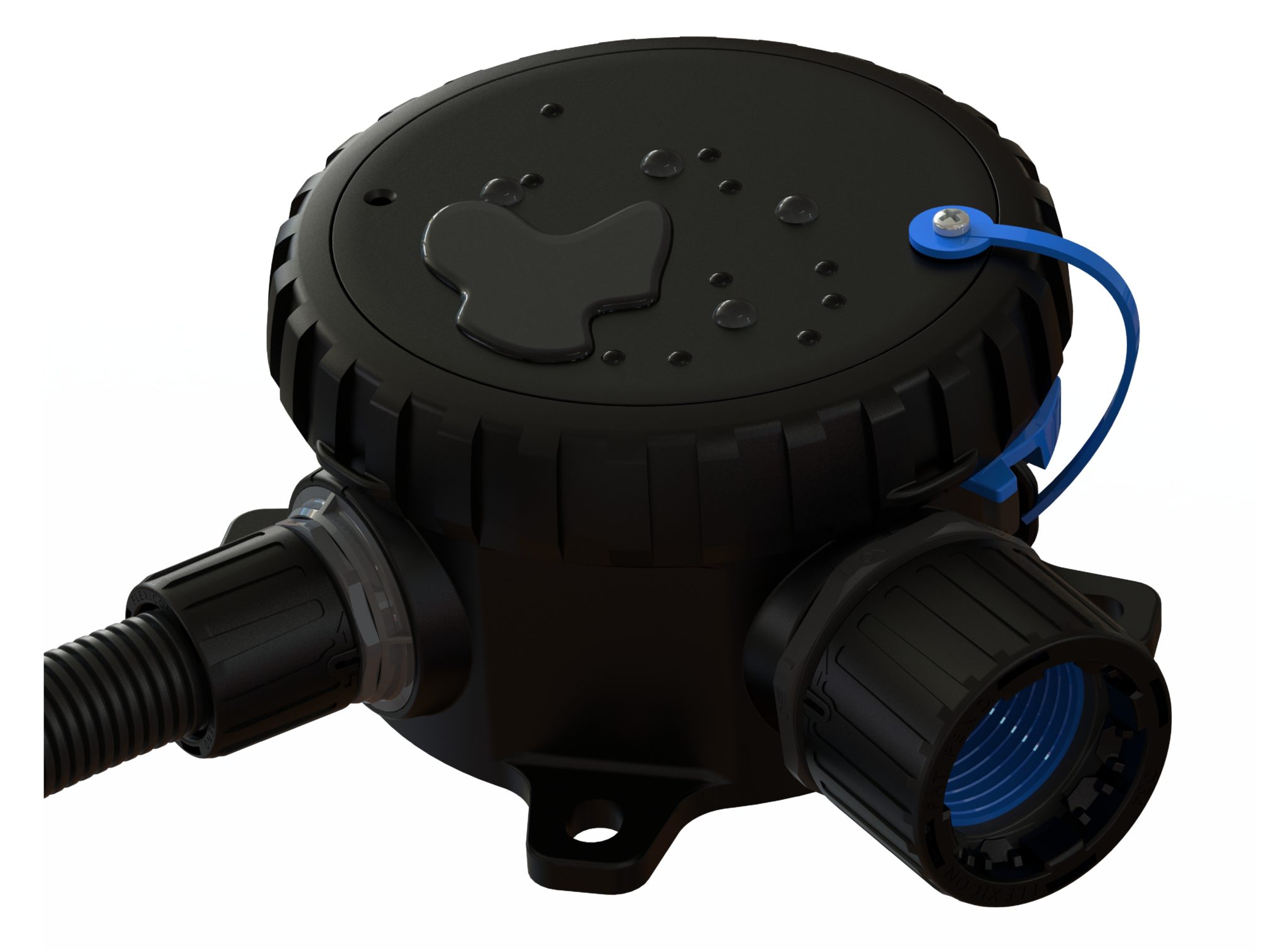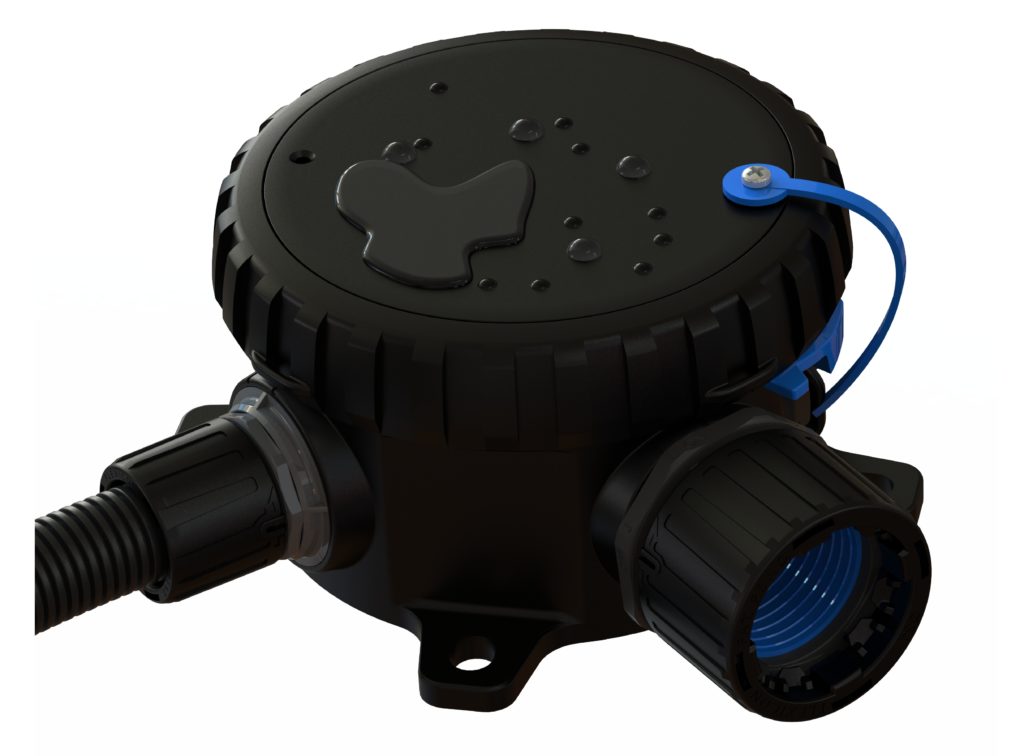 Significant time savings on the job are realised with the intelligent push, twist and lock connector system with integral seals. Installation teams can make a reliable connection in seconds, without having to remove knockouts, drill holes, fit locknuts or even torque tighten any components.
A cleverly designed two-part lid is also available with an extended lid version, for applications requiring even more internal wiring space or where more box depth is required.
Neil Carter, concludes:
"Flexicon has many years' experience working within the global rail industry providing innovative and reliable cable protection solutions. We are IRIS approved and are RISQS verified, and our products have been tested to EN 45545-2 and NFPA 130, helping to protect performance and uptime and ensure rigorous safety standards across the sector.
"We are delighted to be back for this year's exhibition and our product specialists are looking forward to meeting customers face to face to demonstrate our latest technical innovations."
For further information about Flexicon visit www.flexicon.uk.com or email [email protected]