TransPennine Express (TPE), which transferred to the government's owning group (DOHL) earlier this year, has set out its plans to address many of the issues which have caused problems and disruption for rail customers.
Making Journeys Better: A Prospectus gives clear detail of the issues TPE has faced during the past two years as well as outlining how TPE, under DOHL, will work to make things better, having completed an in-depth review of the business.
Chris Jackson, TPE's newly appointed permanent managing director, said: "We're starting a new chapter at TransPennine Express, with plans now in place to deliver a more reliable, punctual and dependable service across the towns and cities we connect.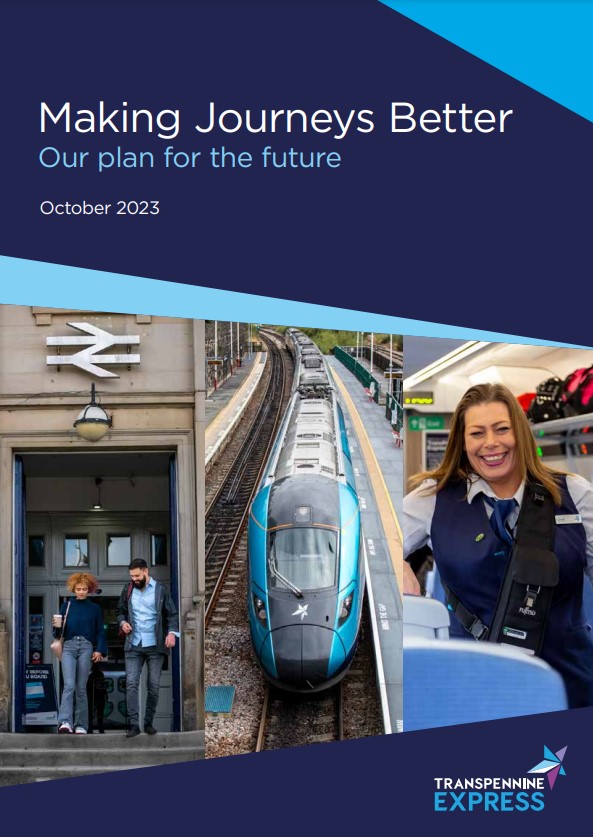 "After a challenging few years, our plan sets out the steps we're taking to make journeys better for all our customers."
To deliver this, TPE's plan for the future focuses on three phases:
Stabilising the operation to deliver better reliability and punctuality.
Re-engaging with its customers, colleagues and stakeholders.
Transforming its network through innovation and investment in better facilities.
Through each of these, in the coming years, TPE will be making significant changes to improve the business, ensure trains run on time, and to give customers the best possible journey experience in its stations and on its trains.
Chris added: "We've already made some significant improvements at TPE, and our customers are starting to really see the benefit of this work. We've reduced cancellations by 40 per cent, we've worked to rebuild relationships with trade union representatives and have resolved many of the local disputes that were so disruptive for so long, and we've delivered improvements and upgrades to some of our key stations.
"But we know there is a lot more work to do and our plan for the future puts our customers at the heart of our decision making and outlines the additional steps we're taking to build on the progress we've made so far."
Through the long-term plan, TPE will also deliver a number of short-term initiatives designed to give a better and more reliable service to its customers. Those initiatives include a ticket sale to thank customers for sticking with TPE and to encourage others to travel by rail, an amended timetable (from December 2023) and fleet to simplify operations and boost reliability, a programme of toilet improvements on trains, the recovering of all seats on trains, and a refresh of the older trains (Class 185s) to include the replacement of carpets and an interior deep clean.
Chris said: "For years TPE was known for outstanding customer service and reliability – we will return to that position. Our ambition is to ensure that, from buying a ticket to leaving the station at the end of a journey, our customers have the best journey experience possible."
Image credit: TPE