Customers at Oxford Circus station are now benefiting from a more efficiently lit station as part of TfL's continuing work towards decarbonising its operations by 2030.
The work, which forms part of TfL's Corporate Environment Plan, has seen lighting throughout the station upgraded to Light Emitting Diode (LED) lighting, which uses up to 60% less energy than traditional lighting. The upgraded lighting also makes the station brighter and more welcoming, providing a better customer experience to people travelling to and from the West End.
Currently, more than a third of Tube stations across London – such as Clapham North, Golders Green and Old Street have been converted to LED lighting, with further stations, such as King's Cross, Bank, Monument, and Westminster planned for conversion in the coming years. By 2032, TfL aims to have all stations converted to LED lighting, which will deliver a significant saving in associated CO2e and support the Mayor and TfL's wider work for London to be net-zero by 2030.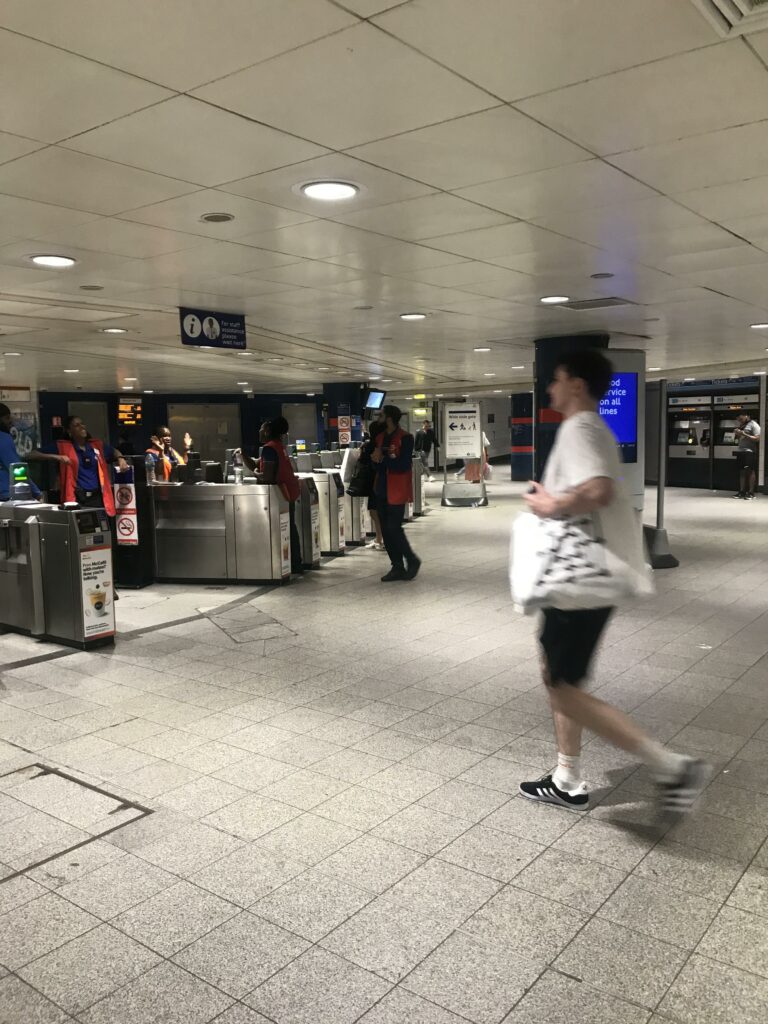 Due to the scale and nature of the work, it can only be carried out when stations are closed and power is switched off, which on a 24/7 operational network means very few windows to carry out the work. It also is further complicated by the range of lighting assets across our stations given some are heritage stations which need special consideration.
TfL is also working to convert depots to lower-energy-consuming LED lighting and utilising smart technology so that it can continue to operate the network but in a more energy efficient way. Work has recently been carried out at Neasden and Ruislip Depots and in the Wheel Lathe Shed at Upminster depot, which have not only reduced associated energy consumption for lighting, but also provided a better lit working environment for train maintenance teams who work to keep trains in active service across the network.
Glynn Barton, interim chief operating officer at TfL, said: "Reducing carbon is a critical part of our work to reduce the impact of public transport on climate change. Upgrading stations to LED lighting not only provides a brighter, more welcoming environment for our customers, but it also helps us reduce maintenance costs, and helps make London a greener and more sustainable city for us all.
"The conversion to LEDs is one of many measures we're taking across our transport network and buildings to help further decarbonise public transport. London leads the way towards achieving net zero and we are committed to doing what we can to ensure our services are the most sustainable way to move around the city."
Earlier this year, TfL announced that all lighting in bus shelters, including those used in advertising panels, will be converted to LED lighting by the end of March 2024. Currently, around 90 per cent of lights in bus shelters have been converted, with the new lighting using around 57 per cent less energy while providing 10% brighter light. This means the shelters are less expensive to operate while being more welcoming and safer for everyone across the network. Around 60 per cent of all lamp posts on our roads now also use LED lights, with work under way to convert more of these lamps as soon as possible.
In recent years, the lighting at all 27 tram-stops along the London Trams network in south London have also been converted to LED lighting, helping to improve safety of customers late at night as well as reduce the amount of light pollution to nearby areas. The Bakerloo and Central line trains are also currently both being upgraded to have LED lighting within them to help reduce the power consumption and allow for further wider improvements for customer information systems to be delivered.
Image credit: TfL