Network Rail has reopened Narborough station footbridge, after completing major work to revamp, revitalise and future proof the historic structure.
Since September, Network Rail has been working on the £850,000 project, which has seen the main footbridge span removed and completely renovated, before being put back in place. The work has strengthened the bridge, making sure that it will remain fit for purpose for years to come, as well as looking much more attractive for residents and visitors to the village.
Once the bridge was offsite, teams grit blasted it to remove the old layers of paint. This meant they could carry out detailed inspections of the footbridge, complete vital repairs to the metal work and replace sections of cast iron where required. During this time, work took place at the station to repair the seven flights of stairs that connect to the bridge.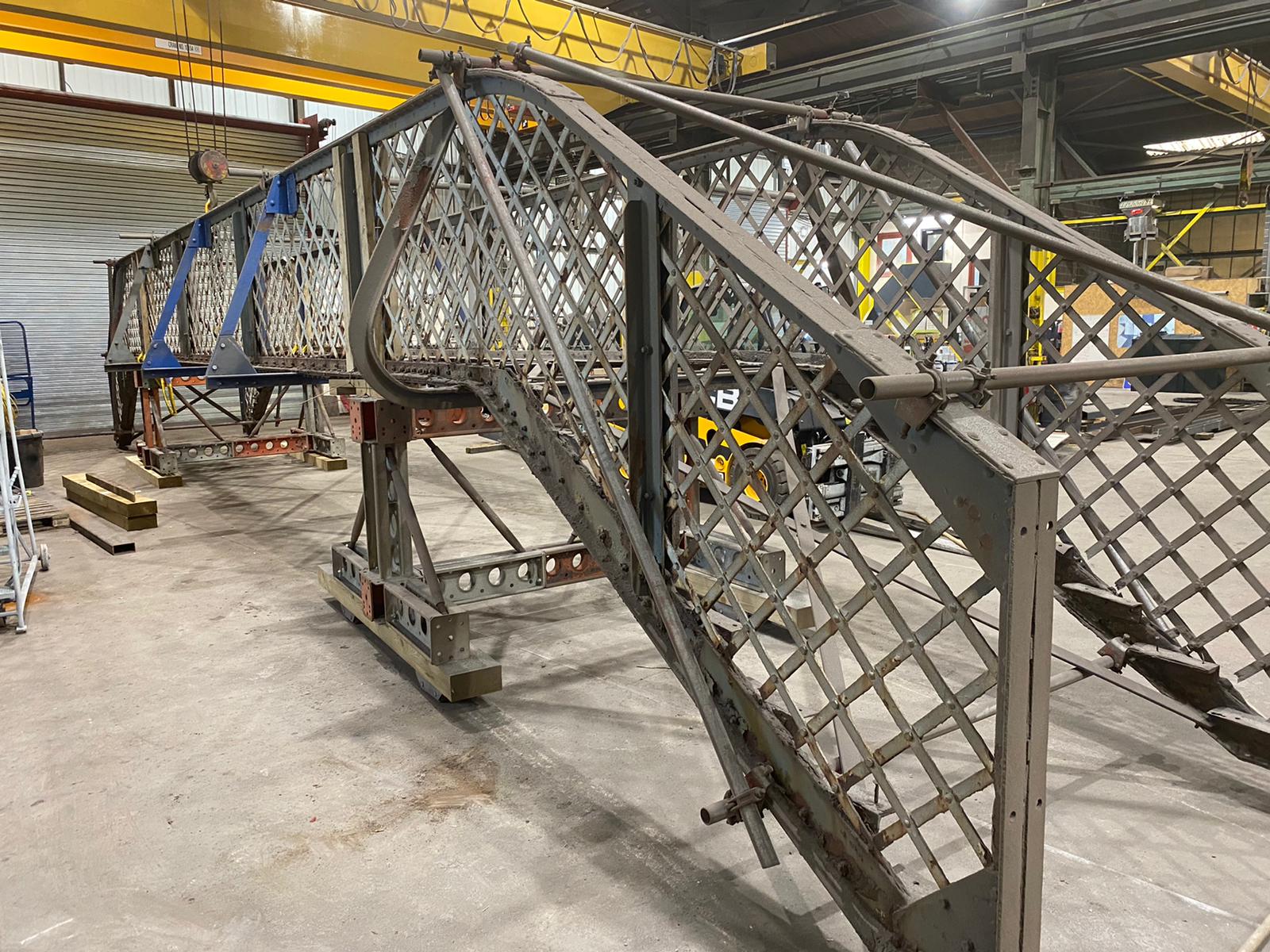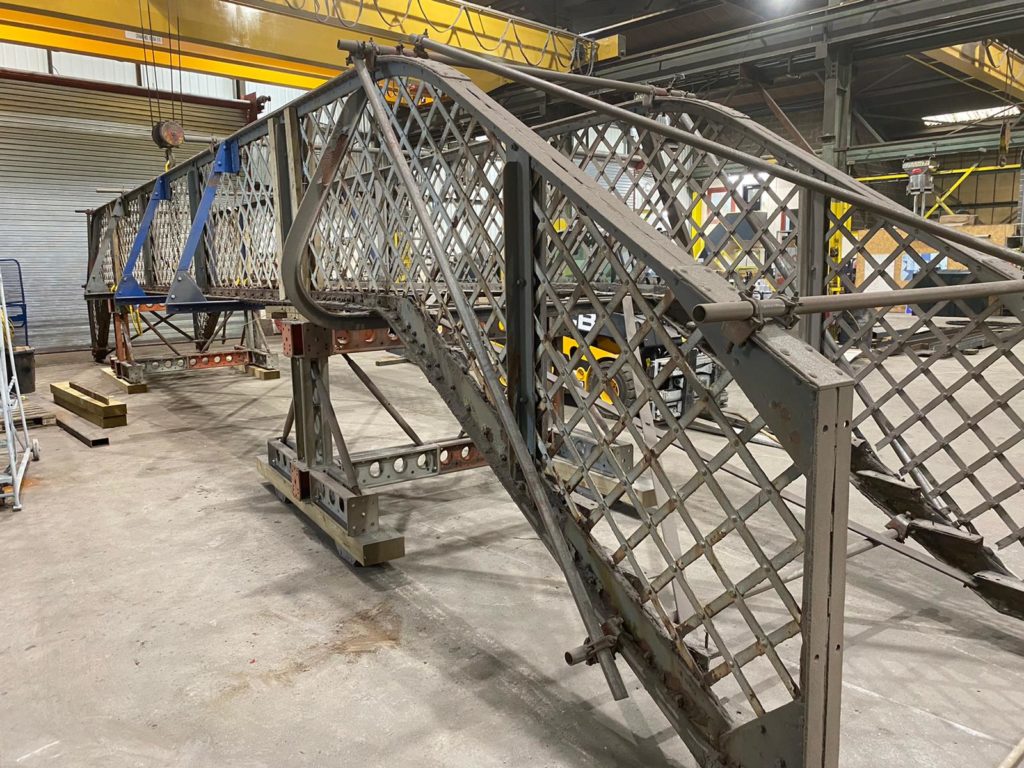 After the bridge was fully repainted in the heritage colours of green and white to match the recently painted signal box, the footbridge was put back in place at the station in November. Passengers will also benefit from improved surfacing which has been installed across the bridge.
Gary Walsh, Route Director for Network Rail's East Midlands route, said: "The refurbished footbridge at Narborough station looks amazing and it's great that passengers, people in the community and visitors to the village can see it in all its glory.
"Our teams have carried out this work carefully, focussing on every detail to make sure the improvements are in keeping with its Victorian heritage.
"We completed as much work as possible off site to keep disruption for people using the station to a minimum and we want to thank passengers for their patience during our work"
Neil Grabham, Customer Services Director for East Midlands Railway, said: "The strengthened footbridge is now fit for purpose for any passengers that visit Narborough station in the future.
"We worked with Network Rail to ensure that disruption to our passengers was kept to a minimum whilst the works took place and we would like to thank our passengers for their patience during this time."
Alberto Costa, Member of Parliament for South Leicestershire, said: "I am delighted to see the new footbridge at Narborough Station now in place. The station is a fantastic asset for the people of South Leicestershire and a crucially important part of our regional infrastructure. Of course, the footbridge is a much-loved part of this historic station, and I should like to thank Network Rail for their excellent work in refurbishing the footbridge and keeping it safe for passengers and constituents for many years to come".
John Harrison, Chairman of Friends of Narborough Station, said: "We are delighted with the work recently carried out on the footbridge at Narborough station. The now spectacular appearance of the structure, which is over 100 years old forms an important addition to what is already an attractive and well-loved station.
"The team have done a great job in what were sometimes difficult weather conditions. It was a great pleasure to witness the overnight refitting of the top span, after it was removed from a low loader on the level crossing and then lifted high into the night sky, by use of a massive crane positioned in the main station car park." 
Photo credit: Network Rail