Students from across Buckinghamshire and Oxfordshire were given an insight into the huge range of jobs on offer at HS2 when the high-speed rail project opened its doors to local schools and colleges on 21 and 22 September.
Almost 200 students from 12 schools and colleges attended the two-day 'Making Tracks into Construction' event hosted in Bicester by HS2's main works contractor EKFB – a team made up of Eiffage, Kier, Ferrovial Construction and Bam Nuttall.
The young people – aged between 11 and 19 – got the opportunity to meet people working on the project and take part in activities including interactive plant simulators where they could try their skills on an excavator and see how high-tech drones are used for survey work.
They also got to see some of the vehicles and equipment used on HS2 construction sites, take part in engineering activities as well as learning more about the environmental and community engagement side of Britain's new high speed railway.
The second day was tailored towards young people with special educational needs and disabilities – with lower numbers and a quieter atmosphere to make the visit more accessible.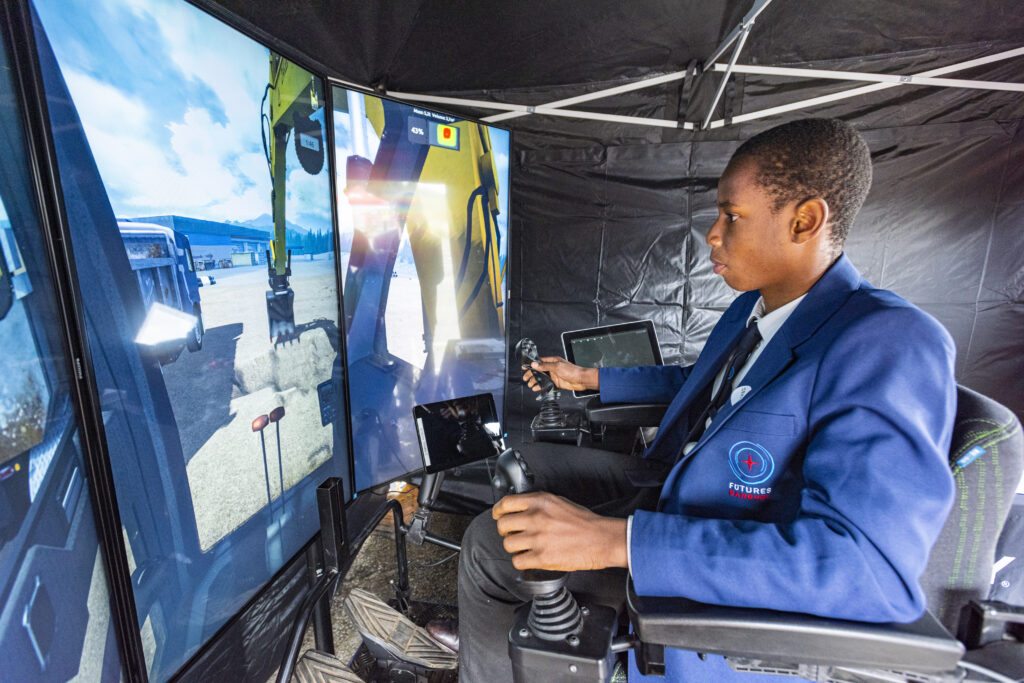 "Futures' Year 10 students were eager to attend the EKFB's Making Tracks into Construction event," said Dr Catherine Pickup, director of Project Based Learning at Futures Academy in Banbury. "The Year 10 students work on employability projects to find out more about what jobs are available and to develop their skills like teamwork and creative problem solving.
"One thing we find is that most students are unaware of the wide range of jobs that are available to them. The chance to see so many organisations involved in such a high-profile infrastructure project is very exciting and will open their eyes to the opportunities they have ahead of them. Our hospitality and catering students are very interested in that side of the project too."
With more than 29,000 people currently working on the HS2 project, both directly and across the UK-wide supply chain, 'Making Tracks into Construction' is part of a push to get more local people involved and inspire the next generation of rail engineers.
Jhen-Nel Swanston, HS2 Ltd's Legacy Manager said: "At HS2 we are passionate about showcasing the opportunities and roles that a project like this involves.
"It was great that so many young people from across Buckinghamshire and Oxfordshire were able to be on site this week, and I hope that events like this will inspire them to consider careers in construction and the rail industry."
Victoria Hingley, EKFB Skills, Employment and Education Coordinator, added:
"It's exciting to have been part of the team organising and hosting this event – young people are the future of the construction and engineering world, so we have a duty to inspire and help them.
"HS2 is a legacy project, and I am passionate about to trying to have a positive impact upon the students and schools along the trace of the EKFB works. The event would not have been possible without the support of our supply chain and our site team at Bicester – thank you to all who have given their time and expertise."
Image credit: HS2