Ukraine's president Petro Poroschenko has said the opening of the 1.8km double-track Beskyd rail tunnel will bring Ukraine closer to the European Union (EU).
The tunnel crosses the Carpathian Mountains between the Beskid mountain range and the town of Skotarske and connects the Ukrainian network to the pan-European transport network Corridor V, which will stretch from Venice/Trieste in northern Italy via Slovenia and Hungary to Lviv, western Ukraine.
Beskyd rail tunnel replaces a 130-year-old single-track rail tunnel that was the only single-track section of the line on an otherwise twin-track electrified corridor between Lviv and the Hungarian and Slovak borders.
It will almost quadruple the current capacity from 12 trains per day to 46.
Sevki Acuner, director for the European Bank for Reconstruction and Development (ERBD) in Ukraine, said the tunnel "will unblock the worst bottleneck in the east-west transport corridor."
ERBD provided a $40 million loan for the project. The European Investment Bank assisted with a $55 million loan and technical assistance was provided by the EU and Austria as well.
---
Like this story? Follow us on Facebook to keep up to date on rail industry news
---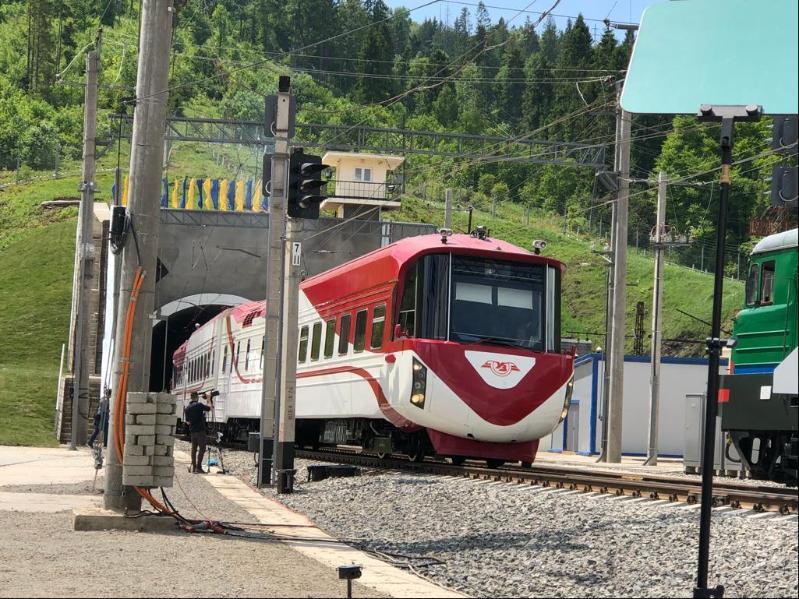 According to ERBD, the new tunnel will take on up to 60 per cent of rail traffic between Ukraine and the EU.
Opening the new tunnel, president Petro Poroschenko described it as the largest infrastructure project implemented in Ukraine over the past decade.
He added: "It is important for Ukraine and its economy, because it improves conditions for our exports to Europe, the volume and share of which is increasing substantially due to the Association Agreement.
"It is a project that brings Ukraine closer to the European Union and the European Union closer to Ukraine. The Beskyd Tunnel is a symbol of the country's large-scale renewal and its transition to sustainable development."
Around 130,000 tonnes of concrete and 8,000 tonnes of steel were used to construct the tunnel, which is 1,765m long, 10.5m high and 8.5m wide.
Plans for the tunnel were initiated some 20 years ago but work only began in 2014.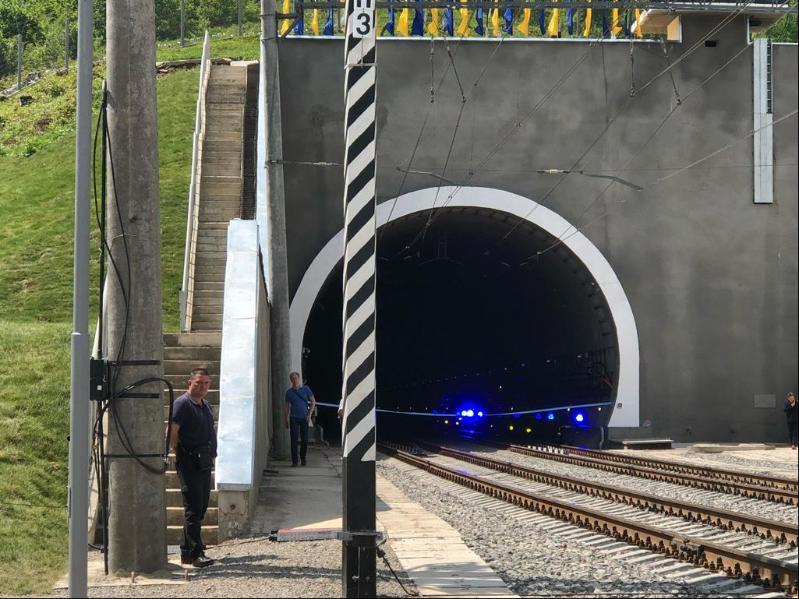 ---
Read more: Prague-Dresden high-speed rail tunnel to be designed by DB
---