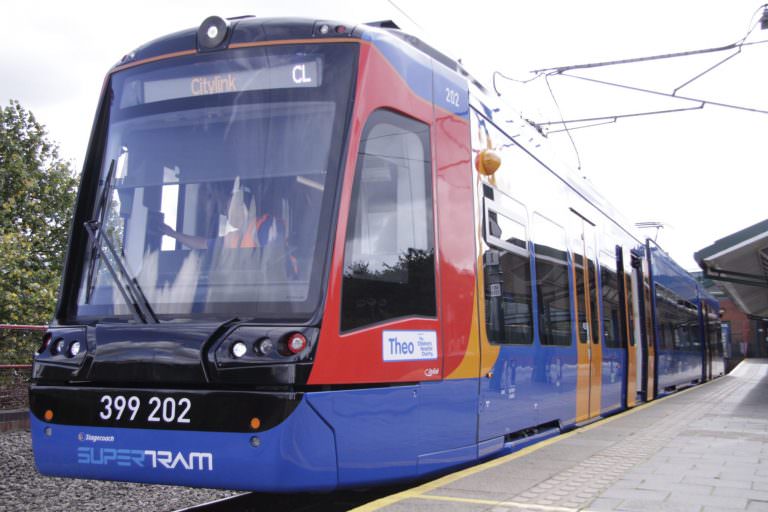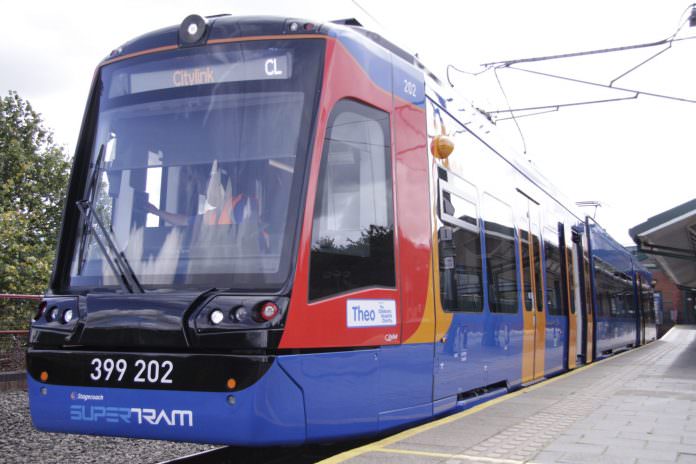 The first Citylink tram-train has entered passenger service on Sheffield's tram network.
Named after the mascot for Sheffield Children's Hospital, Theo, the start of commercial service for the first Class 399 marks an important moment for the tram-train pilot project.
The pilot will assess the viability of tram-trains in the UK and a permanent tram-train service is expected to operate following the two-year trial.
Stagecoach Supertram and the South Yorkshire Passenger Transport Executive (SYPTE) have said the infrastructure which will allow the tram-trains to operate between Sheffield and Rotherham will be completed next year. Hitachi ICS said the signalling for the project was now largely complete.
Tim Bilby, interim managing director for Supertram, said: "We are delighted to be giving passengers in South Yorkshire the chance to be the first in Great Britain to travel on these innovative new tram vehicles today.
"Following successful completion of a programme of testing, commissioning and training, today is an important day for all passengers travelling across the network and is the next step towards the launch of tram-train services to Rotherham next year.
"It's also a great opportunity for us to work with The Children's Hospital Charity and we're proud to be naming our first vehicle in service after Theo their mascot. We hope this will help to raise the profile of this important charity that is held close to the heart of many of our passengers."
The tram-train pilot was approved in 2012 and had been due to be completed by the end of 2015.
A new piece of track called the Tinsley Chord has had to be installed to connect the Supertram network to the national rail network. In addition, the line between Meadowhall South, Rotherham Central station and Rotherham Parkgate has had to be electrified and station platforms extended.
---
Read more: Gold Coast Stage 2 testing underway
---