Swiss rolling stock manufacturer Stadler has rolled out its latest generation of FLIRT train in Hungary.
The first four-car EMU was delivered to regional rail operator GYSEV following an order for 10 units in September, 2016. After a homologation period, the trains will enter service in the middle of 2018 in the west of the country.
The new FLIRTs are 77.1m – 2.8m longer than the former FLIRT trains – are fitted with an extra eight seats and meet the latest European technical specifications for interoperability and crash norms.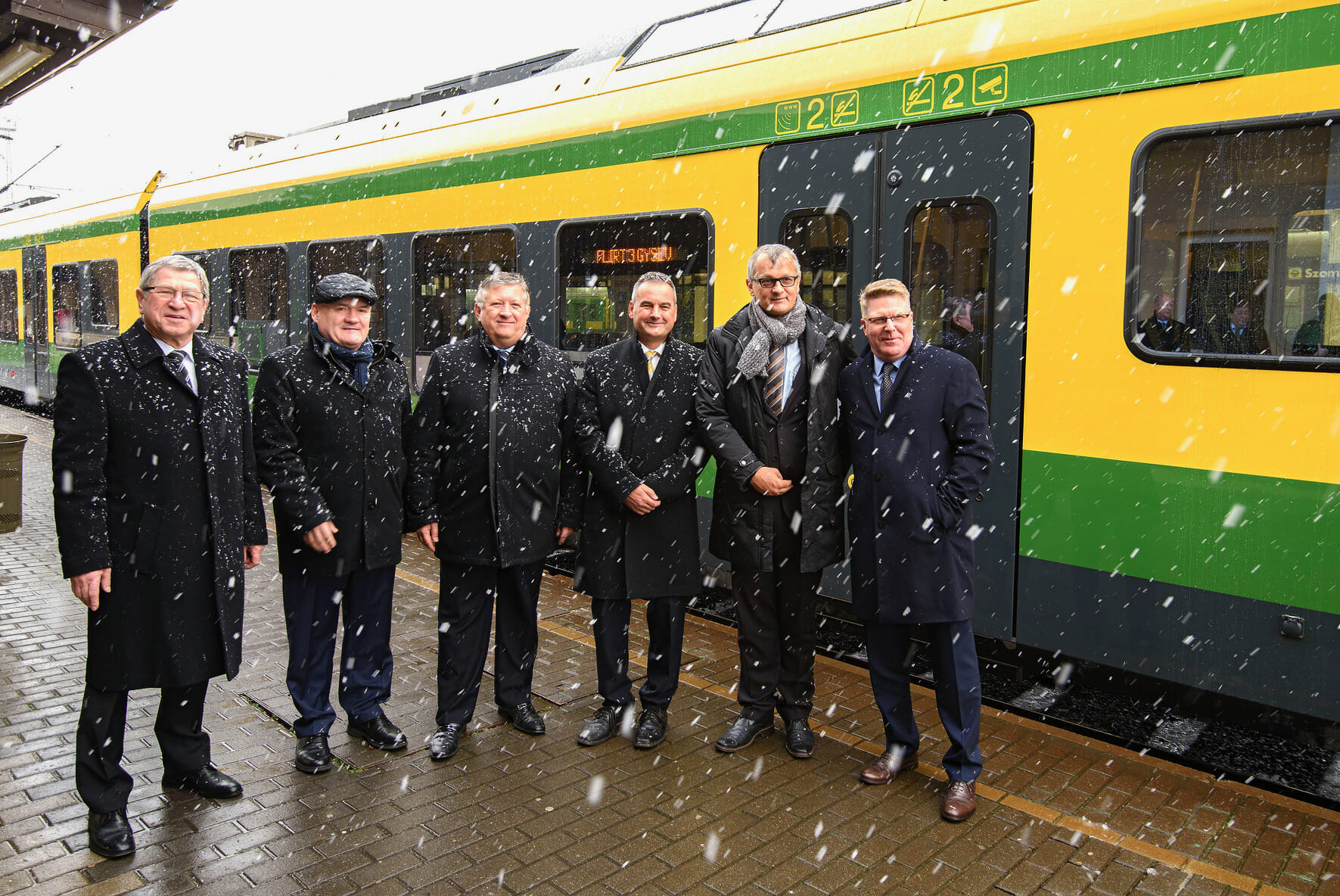 They will travel at the same maximum speed as the previous FLIRT trains – 160km/h – and be able to reach 120km/h within 39 seconds. They will also be fitted with wifi and USB sockets.
They are being built by Stadler subsidiaries Stadler Polska and Stadler Bussnang.
Once the order is complete in January 2019, GYSEV will have 20 FLIRTs in its fleet.
---
Read more: NSW Government shortlists three bidders for fleet overhaul
---