Network Rail engineers and suppliers are on site and working to repair a landslip that closed the railway between East Grinstead and Hurst Green in Surrey, on Tuesday.
The line had to be blocked after a 10-metre stretch of a 7-metre- high embankment slipped away from the railway, around half a mile towards London from Lingfield station. In addition, cracks spread six metres on either side of the slip site, leading to fears it could get worse if action wasn't taken immediately
Colleagues from Network Rail and BAM Nuttall are already on site and working to allow trains to run again as soon as possible. The aim is to return the railway to operation by the middle of next week, if not earlier.
Network Rail's route director for Sussex, Lucy McAuliffe, said: "I'm so sorry for this disruption to passengers, on top of so much disruption over the past months. My team is working round the clock to get this landslip fixed as soon as possible and our neighbours will see we have already got a team and equipment on site today (Thursday).
"We will be using Lingfield station as the base for the repair operation, along with the site itself in fields to the north of the village, so I'd like to apologise in advance to people who live nearby as you will see a great deal of action in the next week, with lots of people and machinery arriving to repair the damage.
"This railway through Lingfield was built in 1884, out of local Wealden clay, which is notoriously unsuitable for building railways on. Unfortunately, they didn't know that then, and our passengers are suffering the consequences.
"In terms of timescales, we're aiming for the middle of next week and we will do what we can to get it open sooner."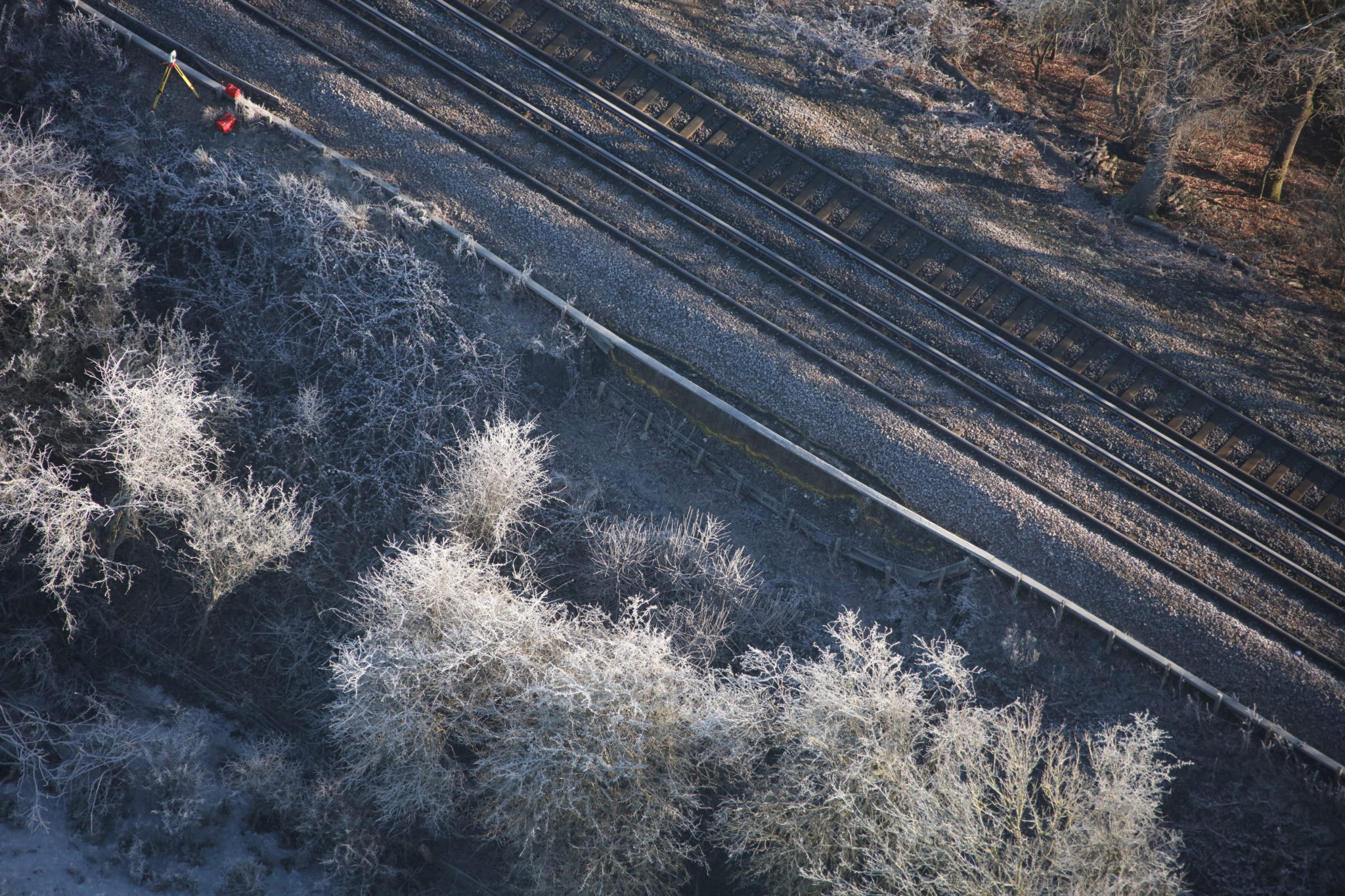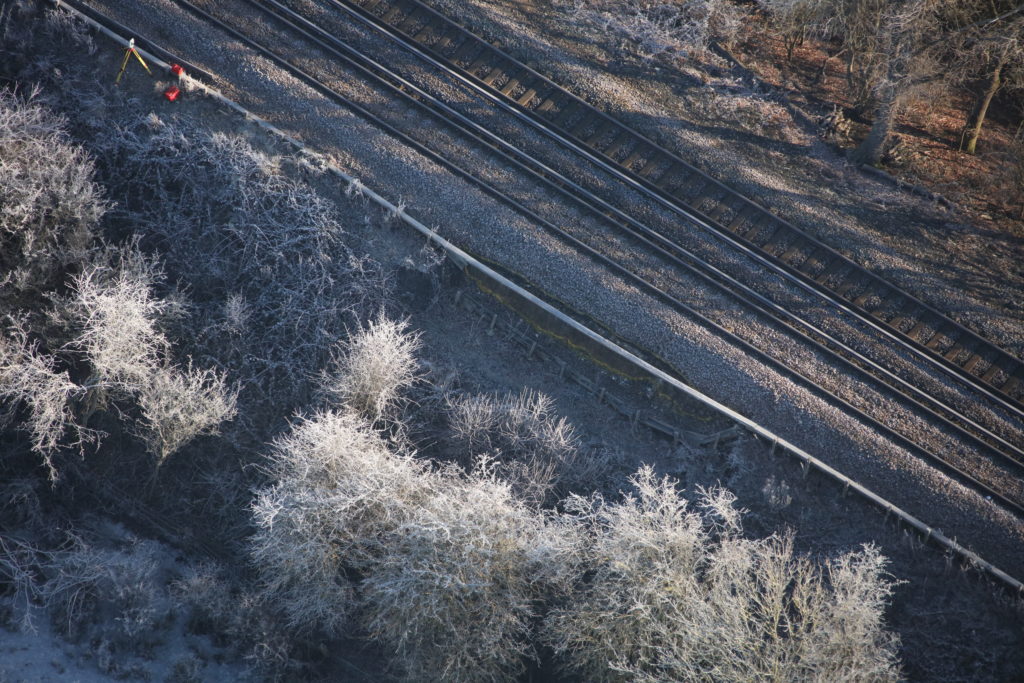 The embankment is built of Wealden Clay, a material that lies underneath most of the landslips that take place in Network Rail's Southern region, including the major slip that took place at Cookspond, near East Grinstead, in 2020. Clay absorbs water, rather than draining, which makes it vulnerable to prolonged very wet weather and freezing conditions.
Repairs to this site will see a wall of sheet piles (flat steel beams) driven deep into the ground at the top of the slip site to stop it moving further and support the railway properly. Once the emergency repair is complete next week, work will begin on the longer-term fix for the site.
Jenny Saunders, customer services director for Southern and Thameslink, said: "We're very sorry that the current severe weather has caused this serious landslip, preventing us from running trains for several days. We're grateful for the expertise of Network Rail and their contractors, who have acted quickly to strengthen the embankment, and to our passengers for bearing with the considerable inconvenience while the line is being made safe again.
"We've arranged ticket acceptance on other Southern and Thameslink services – East Grinstead car park passes will be valid at Oxted and Haywards Heath stations to help commuters use those – and also on Southeastern services from Tunbridge Wells, and local buses."
Image credit: Network Rail