The Queen's Birthday Honours list, published on Saturday 10 October, includes a number of railway workers, many recognised for their work in keeping people moving during the current Coronavirus crisis.
Five current and two former Network Rail employees were recognised. Simon Constable, Dave Williams, Gareth Mallion, Chris Conway, Phil Graham, Brian Paynter and Nasir Khan – who has since left Network Rail – have been honoured for their incredible response to the Covid-19 pandemic, valuable work in their communities and a strong dedication to safety and diversity in the rail industry.
Network Rail chief executive Andrew Haines said: "I would like to congratulate Simon, Dave, Gareth, Chris, Phil, Brian and Nasir for their incredible achievement of being recognised in the Queen's Birthday Honours. Their hard work and dedication is an example to us all of the difference we can make at our workplaces and in our communities, and I am proud to call them my colleagues.
"This year's list included honours to recognise contributions in tackling the Covid-19 pandemic on the frontline and in local communities. I am pleased but not at all surprised to see the outstanding efforts of rail staff acknowledged in this way."

Simon Constable, MBE – for volunteering to lead and coordinate distribution of PPE and supplies across Scotland during the Covid-19 pandemic.
Dave Williams, MBE – for his volunteer work at the Simon Community homelessness charity during the pandemic, keeping them supplied with food, warm clothing and other essentials.
Gareth Mallion, MBE – for volunteering to run the logistics at the Manchester Nightingale hospital, coordinating and leading teams from various sectors to make sure the hospital was set up smoothly.
Chris Conway, MBE – for continuing his volunteer work in Blackpool throughout the pandemic, delivering up to 1,200 meals a week to the homeless, vulnerable and elderly while his usual soup kitchen had to close due to social distancing.
Phil Graham, MBE – for coming out of retirement to help train reserve signallers who could cover in the event of staff shortages, helping to ensure the continued safe and reliable operation of the railway.
Brian Paynter, MBE – for his dedication to safety on the railway, for example by ensuring a defibrillator is available on every work site and developing training for first responders to an accident.
Nasir Khan, MBE – for his commitment to improving diversity in the rail industry – increasing the number of multi-faith rooms for Network Rail employees and co-founding Muslims in Rail, a national network seeking to connect, grow and inspire Muslims working or seeking a career in the rail industry.
The Queen's Birthday Honours also honoured London's former Transport Commissioner Mike Brown, MVO with a CBE. Mike, who first joined TfL in 1990 on the Management Development Programme, was London's Transport Commissioner between 2015 and 2020 and was recognised for his services to London.
Colin Flack, who started the Rail Alliance to help small and medium-sized enterprise enter and thrive in the rail industry, was appointed an Officer of the Order of the British Empire (OBE).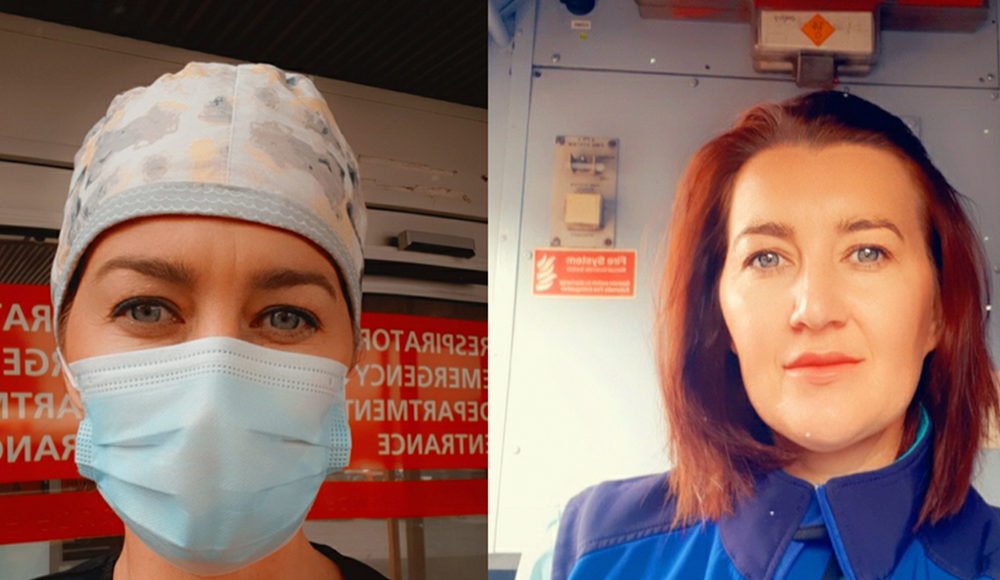 Northern train driver Jolene Miller, from Stockton-on-Tees, is celebrating after she was awarded a British Empire Medal for services to the NHS during the coronavirus pandemic.
As the government started implementing lockdown measures to try and stop the spread of COVID-19 Jolene spoke with her bosses at Northern about utilising both her skills as a paramedic and as a train driver.
The British Empire Medal is given in recognition of service to the community which can include charitable or voluntary activities.
Jolene said: "It's been so surreal, I can't believe it, I'm really proud but still in shock. There's still lots of people I know working in the NHS and fighting corona virus day in day out while I spent a few months working back in a hospital. I just wanted to use the skills I had."
As the government started implementing lockdown measures to try and stop the spread of COVID-19 Jolene spoke with her bosses at Northern about utilising both her skills as a paramedic and as a train driver. She returned to her previous role of paramedic with the NHS and worked at Darlington Memorial Hospital's Accident and Emergency department as a hospital liaison officer.
She said: "It was quite stressful at times, but I enjoyed getting back to working in the NHS – though I think I'll stick to train driving in the future."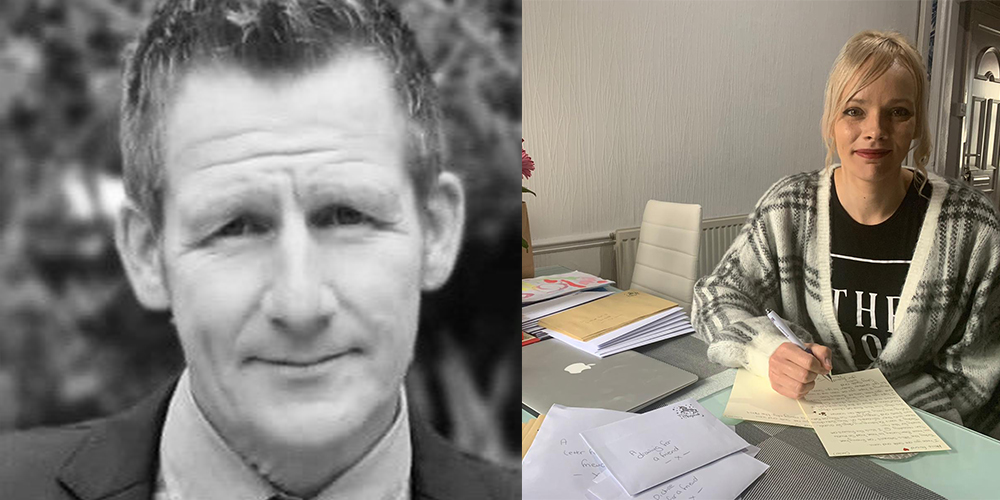 Penny Bond, one of LNER's Reserves, has been honoured with a BEM as a result of her 'A Letter to a Friend' initiative. Penny first got involved with her local care home in Grantham, Lincolnshire, asking residents if they would like to receive personalised, handwritten letters. But it wasn't long before letters, postcards, puzzles and poems were being sent to more than 150 care homes around the country, with over 36,000 letters and packages sent to residents.
Penny Bond, LNER travel consultant from Grantham, said: "Care home residents are currently very much isolated, with limited or no access to visitors so sending letters, poems and pictures is a way of trying to put a smile on their faces. What began with 35 letters has ended up as thousands. It is incredible how much it has grown. I'm really shocked and extremely proud to be recognised."
Robert Nisbet, director of nations and regions at Rail Delivery Group said: "Rail workers across Britain have worked tirelessly to keep the country connected throughout the pandemic and it is great to see so many being recognised with honours. We will continue to work together to support the country through this challenging time, helping to move freight and ensure people can travel with confidence."