Railway staff from Southern and Thameslink joined forces with the Marine Conservation Society, Brighton & Hove Albion Football Club, and Brighton & Hove Buses at low tide on Monday to blitz a section of Brighton & Hove Beach as part of The Great British Beach Clean, the charity's annual beach clean and litter survey project, running until Sunday 24 September.
The team of 35 volunteers braved torrential rain and strong winds to collect an astonishing 589 pieces of litter from just a 100 metre stretch, ranging from crisp packets to bottle tops and cigarette butts.
They also found a ring which railway staff hope to reunite with its owner (see editor's notes).
Each piece of litter that the team picked up is one less bit of rubbish that will enter the ocean and cause damage to the marine wildlife.
Everything collected was also catalogued. This gives the Marine Conservation Society an invaluable insight into what is polluting the sea, enabling it to campaign for positive change to protect the ocean.
The society has already helped implement plastic bag charges, better wet wipe labelling, and supporting a tax on single-use plastic items.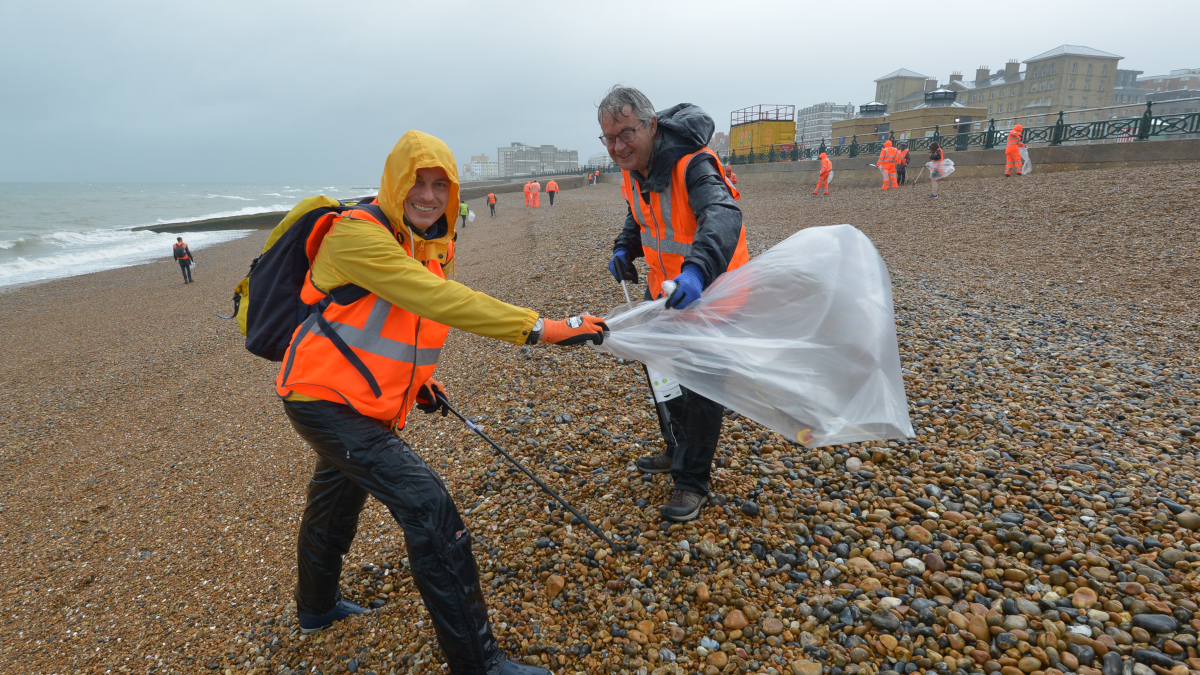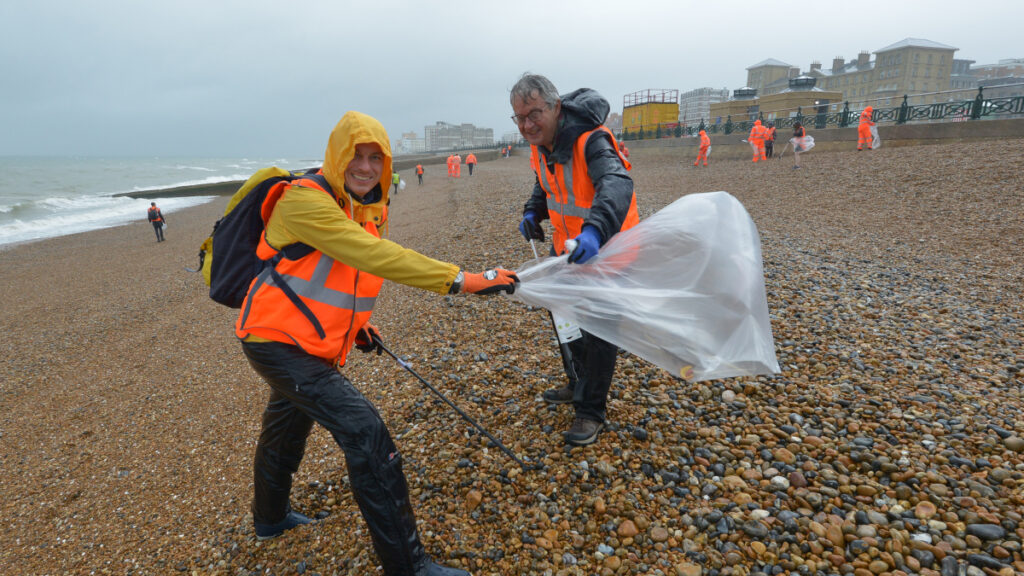 Jason Brooker, Head of Environment at Govia Thameslink Railway which runs the two train firms, said: "Every year, between 8 and 13 million tonnes of plastic enters our oceans. This is a biodiversity crisis, blighting our shores and impacting the communities we serve.
"With so many beaches on our rail network, it makes sense for us to do our part to keep them clean and inviting for our customers. Keeping our shores clean also helps protect local biodiversity, which is a key part of our environment strategy."
Electric trains are the most sustainable form of public transport. With the worsening climate and ecological crisis, GTR also hopes the beach clean will highlight how sustainable rail travel is, encouraging people to switch from car to train to reach the coast. This would boost passenger numbers on a network that has lost 25% of its customer base post pandemic.
Jason added: "Jointly, by making small but important changes with our passengers and local communities, we can make a real difference for our planet and the generations to come."
GTR was joined in the clean up by Brighton & Hove Albion FC's Sustainability Manager Tom Harris and coach driver Martine Patey from Brighton & Hove Buses.
Clare Trotman, Beachwatch Officer at the Marine Conservation Society, said: "We wouldn't be able to do the work we do at the Marine Conservation Society without the support of our volunteers heading out to the coast to collect vital information on what's polluting our seas.
"A massive thank you to the Thameslink team for joining this year's Great British Beach Clean and protecting our coasts and sea from pollution."
Image credit: Govia Thameslink Railway