Network Rail has published an interim report on the fatal accident near Stonehaven on 12 August 2020.
Although further investigations are still underway, the initial findings suggest that, after a period of heavy rainfall, the train struck a pile of washed-out rock and gravel before derailing.
In assessing the current controls and management of thousands of miles of earthworks, the report highlights the need for an increased focus on deploying technology across the network to predict failures, and investment in better forecasting to enable local decisions for imminent weather events.
It also suggests that industry rules for reporting and responding to adverse rainfall need to be improved and strengthened, helping signallers better manage services during bad weather. Other plans include discussions with meteorologists to understand how real-time information can be better used to inform train operations about unpredictable extreme weather.
Hundreds of sites across the country have been inspected over the last three weeks by engineers, specialist contractors and supplemented by helicopter surveys to identify any significant issues requiring emergency intervention.
It follows the launch of two independent task forces, which will be led by distinguished experts in their field – Lord Mair and Dame Julia Slingo – to help Network Rail better manage its vast number of cuttings and embankments and its response to severe weather events.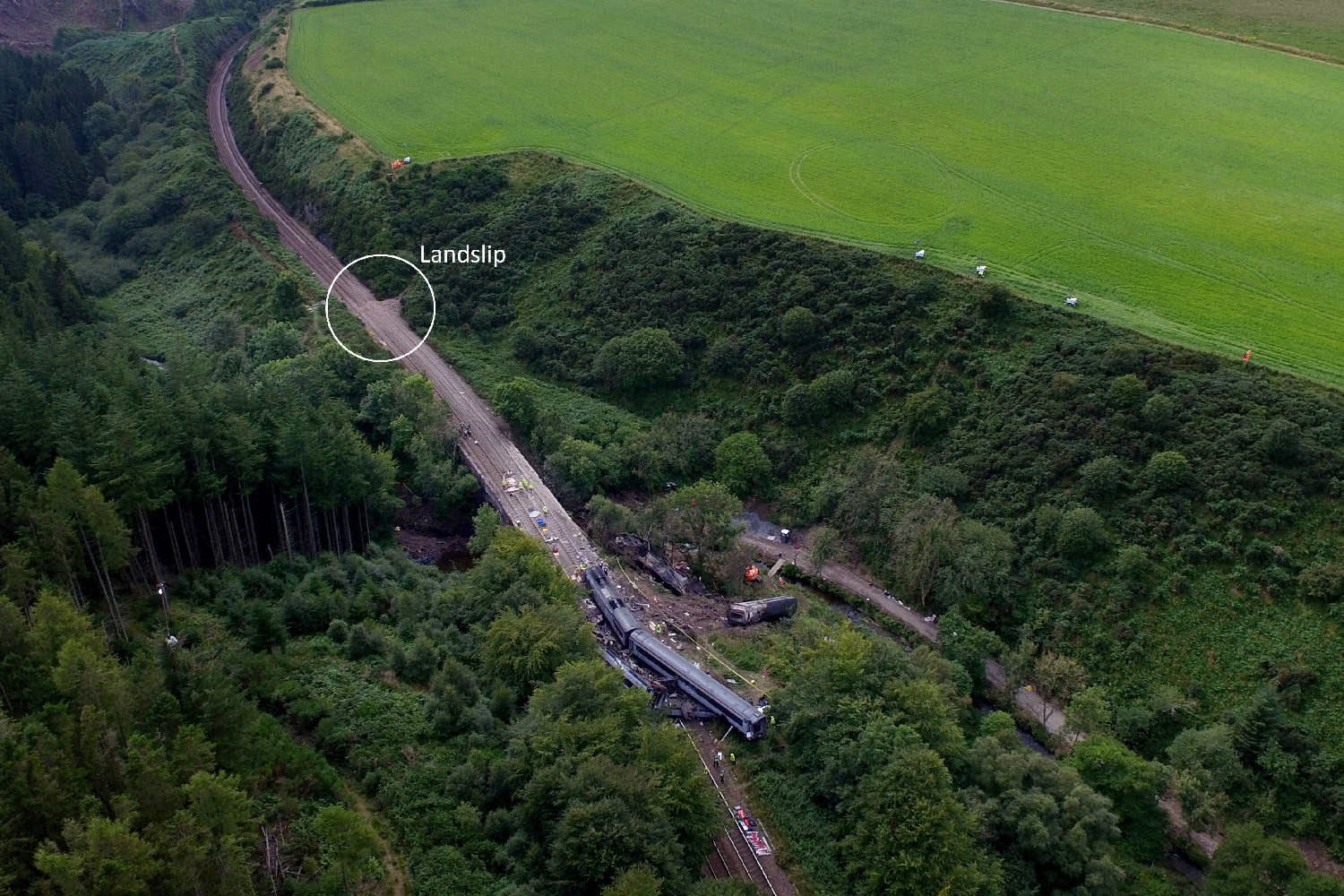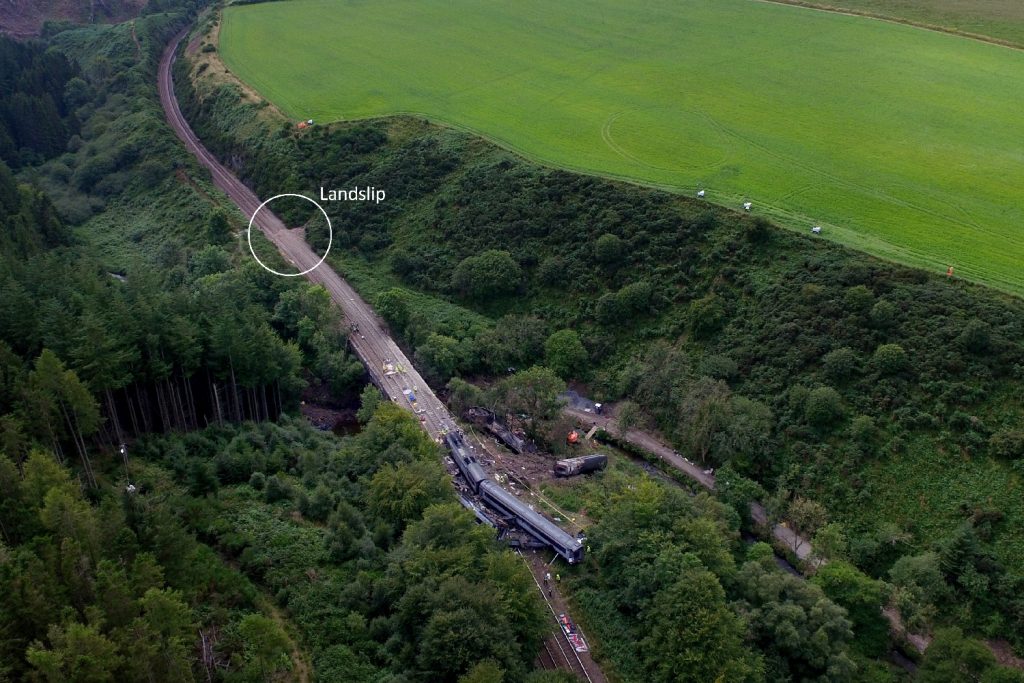 Network Rail chief executive Andrew Haines said: "We are all aware that we are increasingly seeing more incidents of severe weather and as the report published today shows, earthworks and drainage infrastructure– some of which are more than 150 years old – prove to be a real challenge as the country experiences more heavy rainfall and flooding.
"Our railway is one of the safest in Europe and tragic accidents are incredibly rare, but something went wrong on 12 August near Stonehaven and it is a stark reminder that we must never take safety for granted. We are improving and accelerating our resilience work and will do everything we can to minimise the impact of weather on the safety and reliability of the railway as our climate continues to change."
Network Rail has been increasing its expenditure on strengthening the railway's resilience to extreme weather over recent years. Between 2019-24, it invested £1.3 billion on weather-related improvements, compared with £550 million from 2009-2014 and £952 million from 2014-2019.
Commenting in the report, TSSA general secretary Manuel Cortes said: "I recently wrote to Simon French, the Chief Inspector of Rail Accidents, recognising the severe weather conditions and serious flooding that day. I asked a number of questions pertaining to this tragic incident, including: why weren't all train services cancelled on the day? Why were some services allowed to continue and not others?
"I really much hope that his team of investigators will be able to answer this question when they conclude their investigation.
"It's crystal clear that climate change is leading to more extreme weather events which brings huge challenges to transport infrastructure. Our industry has already recognised this and the need to increase the resilience of our railways in the face of it. The Transport Secretary, Grant Shapps, must now give cast iron guarantees that the investment needed to secure our railways will be made available."