Why are railway operations, management and technical staff making their way to Melbourne, Australia, in search of a new challenge?
With a series of major rail projects underway in Australia, there has never been a better time to make a move in search of both advancement and job satisfaction. RailStaff has been talking with Metro Trains Melbourne to find out what is so appealing about working 'down under'.
A few months ago, Crossrail chief executive Mark Wild was addressing a conference, telling of his plans to bring the project to a conclusion and explaining why that would take at least another year.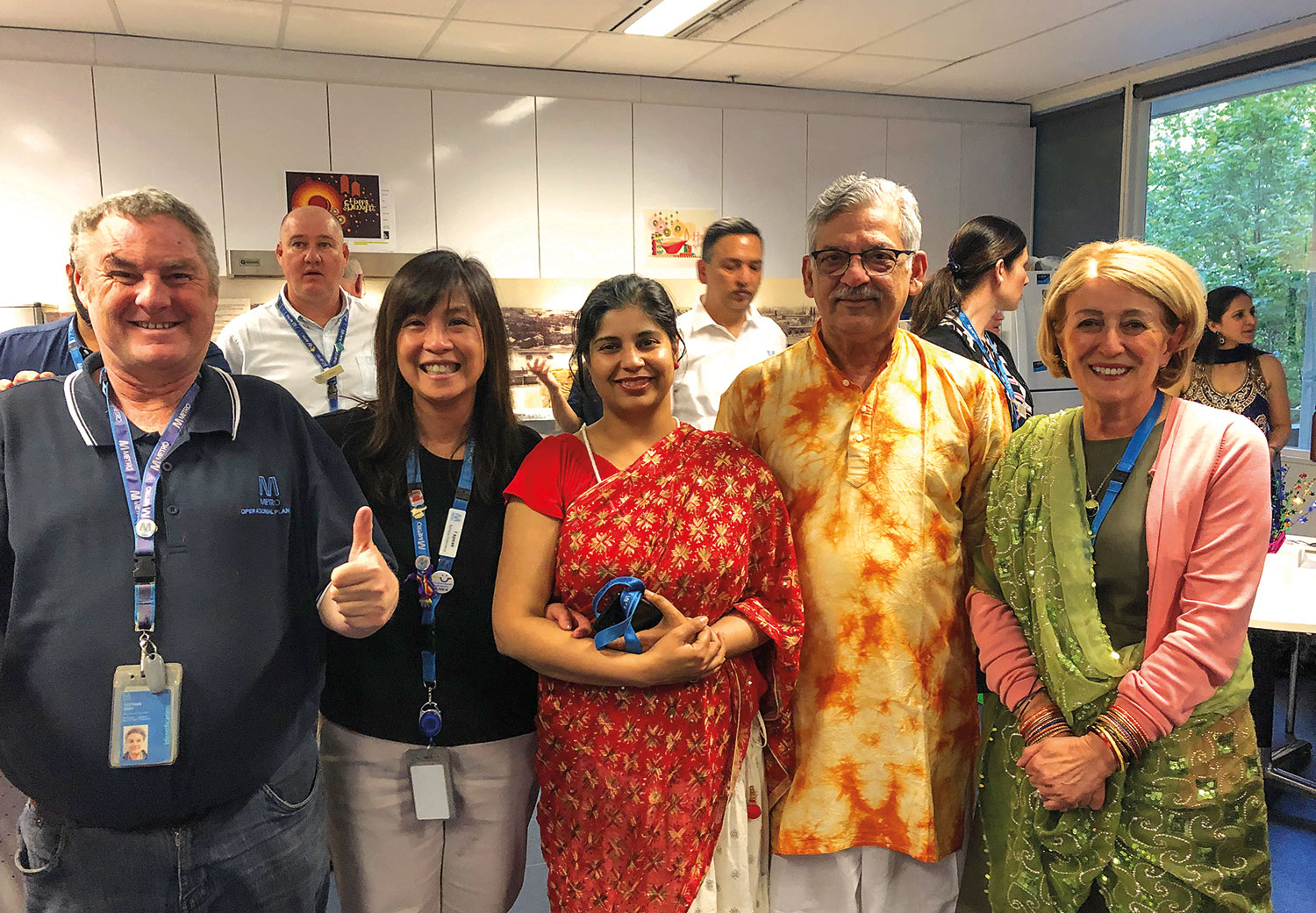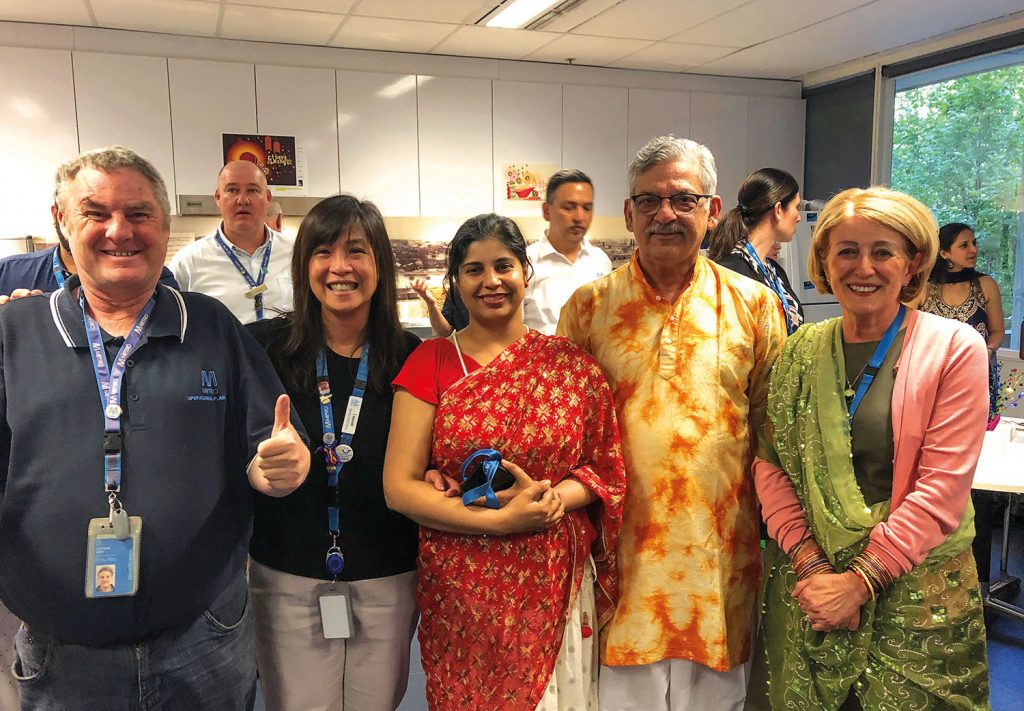 He commented that, a year or so ago, the Crossrail offices had been full of Australians, all attracted by the work that this major project had to offer.
Now they were all gone. Not because the project was running down, but because there was so much work at home, and a shortage of people with the necessary project skills, they had moved back to work for contractors over there.
Going home
A look at some statistics can help in understanding why that is. 86 per cent of Australia's population lives in cities and large towns – 40 per cent of them in Sydney and Melbourne alone. Also, around 85 per cent live within 30 miles of the coast.
So, this highly urbanised and booming population, living in a narrow band of land around the coastline, needs to get around – and the best way to do that is by train, be it a metro or a light-rail tram system.
But another interesting statistic about Australians is that there are only 25 million of them, making the talent pool fairly limited.
Which is why, with so many major construction projects taking place, there is a shortage of skilled railway managers, operators and engineers. A list of the largest transport projects taking place, together worth over A$107 billion (£52.5 billion), shows that half of them by number, 38 per cent by value, are rail projects.
That is why so many of Crossrail's Australian engineers, planners and operators have gone home. But even they don't satisfy the demand, so the projects are recruiting heavily to bring qualified foreigners to Australia.
---
AUSTRALIA'S LARGEST PROJECTS
WestConnex (NSW), $16 Billion
North East Link, $15 Billion
Level Crossing Removal Program, $12 Billion*
Sydney Metro (NSW), $12 Billion*
Melbourne Metro Tunnel (VIC), $11 Billion*
Melbourne Airport Rail Link (VIC), $10 Billion*
Melbourne to Brisbane Inland Rail (National), $9.3 Billion*
Bruce Highway Upgrade Program (QLD), $8.5 Billion
West Gate Tunnel (VIC), $6.8 Billion
Cross River Rail (QLD), $5.4 Billion*
Western Sydney Airport (NSW), $5.3 Billion
Western Sydney Infrastructure Plan (NSW), $2.9 Billion
M80 Ring Road Upgrade (VIC), $2.25 Billion
METRONET (WA), $1.84 Billion*
(* – Rail projects)
---
British imports
Some are high-profile. Mark Wild himself spent three years there as chief executive officer of Public Transport Victoria. Nick King, Network Rail's new managing director of Network Operations, was with Metro Trains Melbourne for four years as general manager of network operations there.
Howard Collins left his post as chief operating officer for London Underground in 2013 and is now chief operations officer of Transport for New South Wales, while Andrew Lezala, former services president at Bombardier Derby, went out to Melbourne in 2008, became CEO, and is now in charge of Metro Trains Australia.
His successor as CEO of Metro Trains Melbourne, former Network Rail programme director Mike Houghton, is now back in the UK as chief operating officer of South Western Railway.
But Brits have been going over to the Australian projects at all levels, not just as main board directors. A good example is Stevyn Walder, who moved from Transport for London to Metro Trains Melbourne.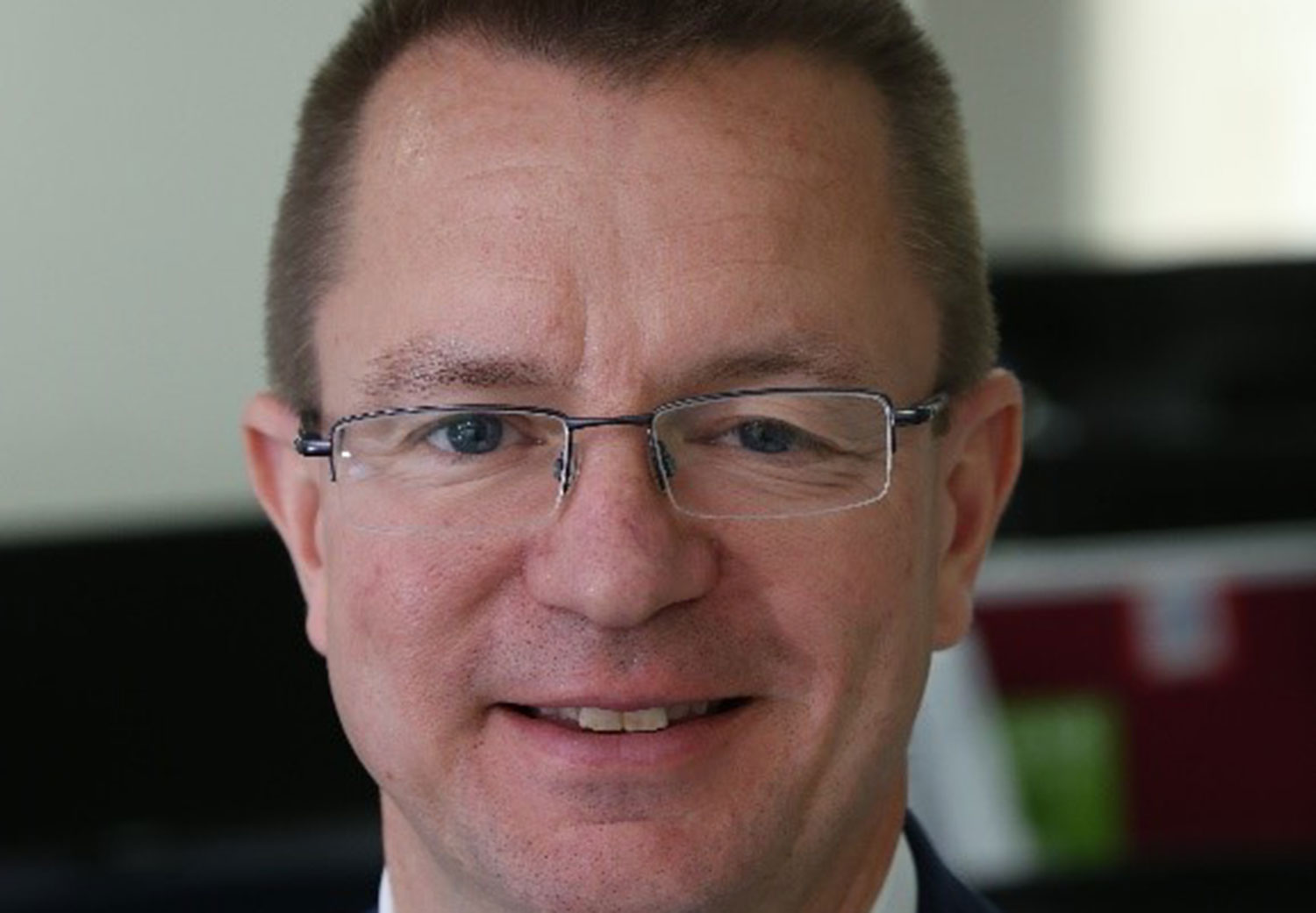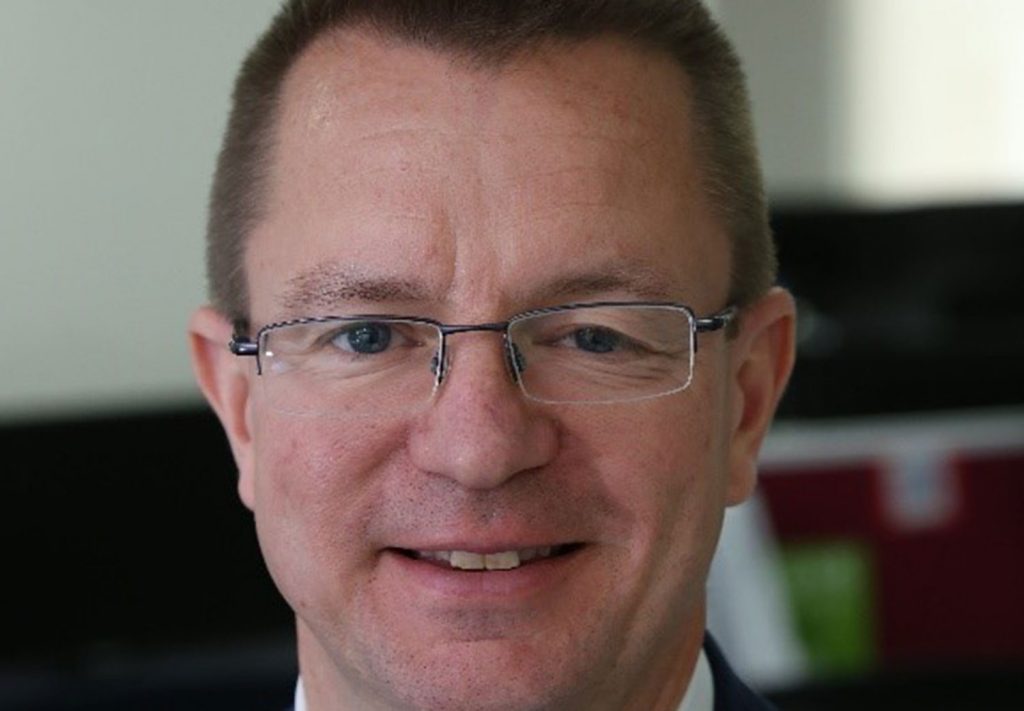 Stevyn graduated with a bachelor's degree in city and regional planning from the University of Cardiff and then got his master's in passenger transport at the University of Westminster. He joined London Underground as a graduate trainee in 1997, moved on station operations roles, including spending time as duty station manager at Oxford Circus in 2000, then transferred into train operations on the Piccadilly line in 2006.
A promotion made him trains performance manger on the Northern line, where he helped deliver the signalling upgrade, He moved over to MTR Elizabeth Line, the train operator of the new line, as head of stage 3 delivery, then he packed his bags and took on the role of general manager for operations and maintenance on the Metro Tunnel Project for Metro Trains Melbourne, a little apprehensive as to what might lie in store.
"Once I had accepted my new position with MTM, the hard work started in preparing to move my family and belongings over from the UK as well as finding a new area to settle," he told RailStaff. "Thankfully, MTM has helped many others before me. It's a well-oiled machine. I got a lot of support to pack up all our things and ship them across, sort out the visas, and find temporary accommodation. It's also a tough time mentally to leave family and friends behind, but social media really helps us all stay in touch.
"My new colleagues have been very welcoming and given me tips about almost everything: where to eat, the best coffee (Melbournians take their coffee very seriously), where to go on holiday and, most importantly, nice areas to live in.
"We live near the beach and, during the summer, occasionally ended my busy day at work with a quick dip in the bay with my family. When we stroll along the beach at the weekend, we have to remind ourselves that this is our life now and we're not on holiday. That pretty much reflects the outdoor lifestyle many Australians cherish.
"Melbourne is a great place to live for sports fans. So far, we've seen the Australian Open and the Women's Cricket World Cup and the Australian Grand Prix. My three children are nicely settled into the local soccer club, having had a good season with the local cricket club. They have made lots of friends already.
"We are excited about our future in Australia. In the rail industry there's so much investment in public transport so I'm very confident there will always be further career opportunities. It's a great country with lots to explore, which we look forward to doing over the coming years."
Mike Moyes, Metro Trains Melbourne project director for the Metro Tunnel Project (another import – from Hull), highlighted Stevyn's invaluable experience in bringing the project to life.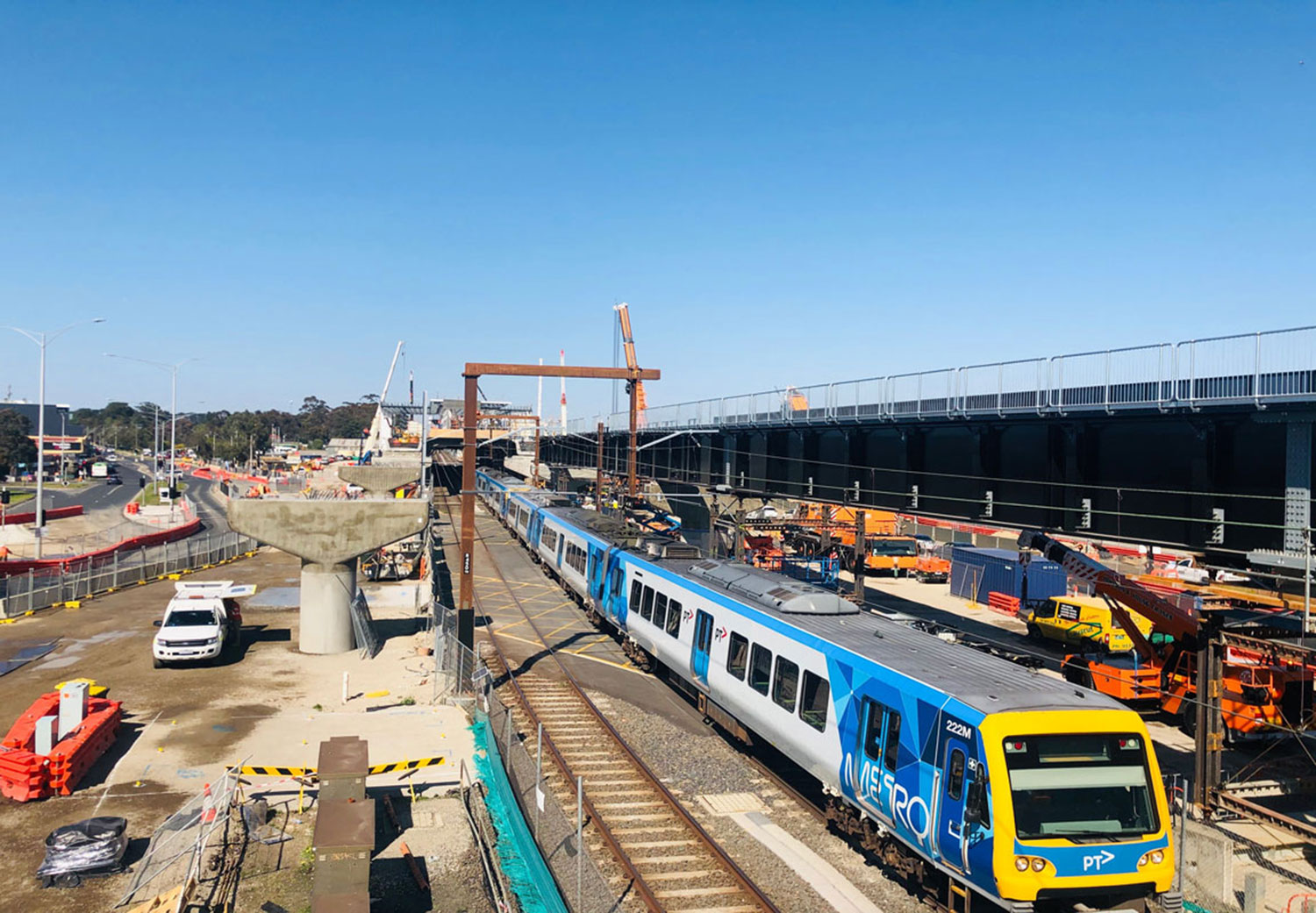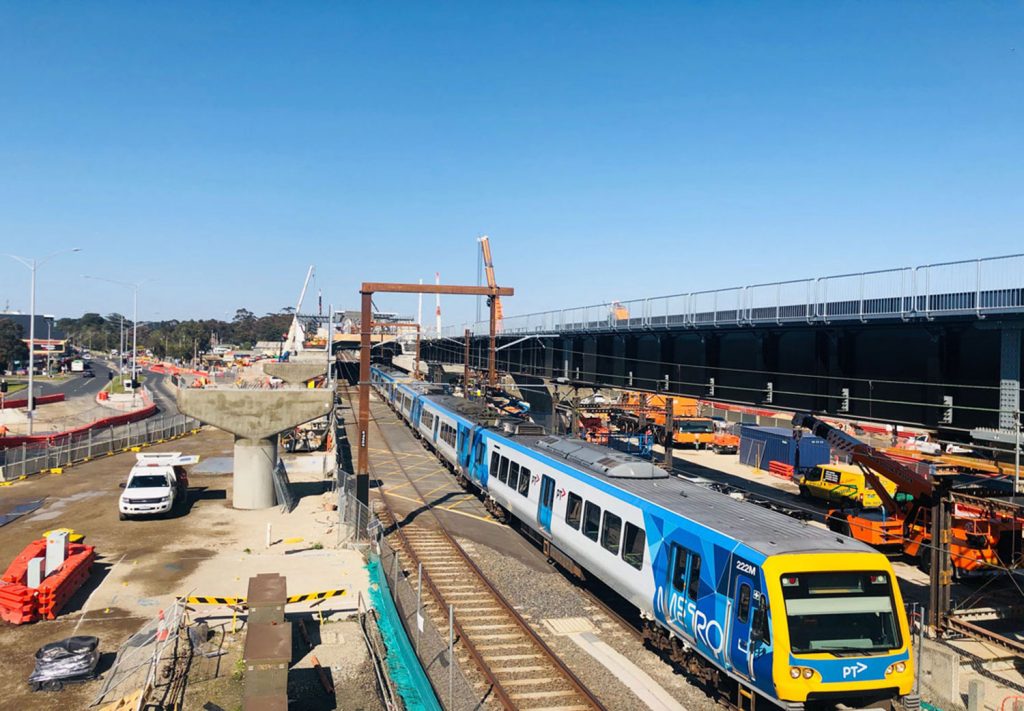 "As the rail operator, Metro Trains Melbourne has an important role in these mega projects. We provide technical, service and operational advice so that when the project is finished, we can safely and efficiently run passenger services.
"We are in the thick of it with the client, working side-by-side, trekking through the mud, partnering to troubleshoot and develop innovative solutions to highly complex problems. That's why we need the best of the best from around the world, like Stevyn, who brings first-hand experience in resolving problems that we have never faced before in our own backyard. Combined with the intimate local knowledge that our business has, as a team, we are ready to deliver these essential public transport projects for all Melbournians."
On 20 February, the Metro Tunnel Project team celebrated five years on the project. With a scheduled completion date of 2025, there is plenty of time to join this high-performing team.
Diverse workforce
Stevyn has settled in well, but, in his way, is a fairly typical, white male railway manager. But that's not to say there isn't a lot of diversity in the Metro Trains Melbourne workforce – there is. A look around the staff canteen show that, with male and female staff of various ethnic and religious backgrounds all working towards one goal – safely and efficiently running passenger trains through the Metro Tunnel in 2025
"The research is clear – the more diverse teams are in terms of age, ethnicity and gender, the more creative and productive they are likely to be," said Mike Moyes.
"This is true in the academic studies, and in my own personal experience. The Metro Tunnel Project is the most complex project I've worked on in my career. We need the best thinkers, best researchers, best learners and best doers to get the job done; that's why I value diversity of thought.".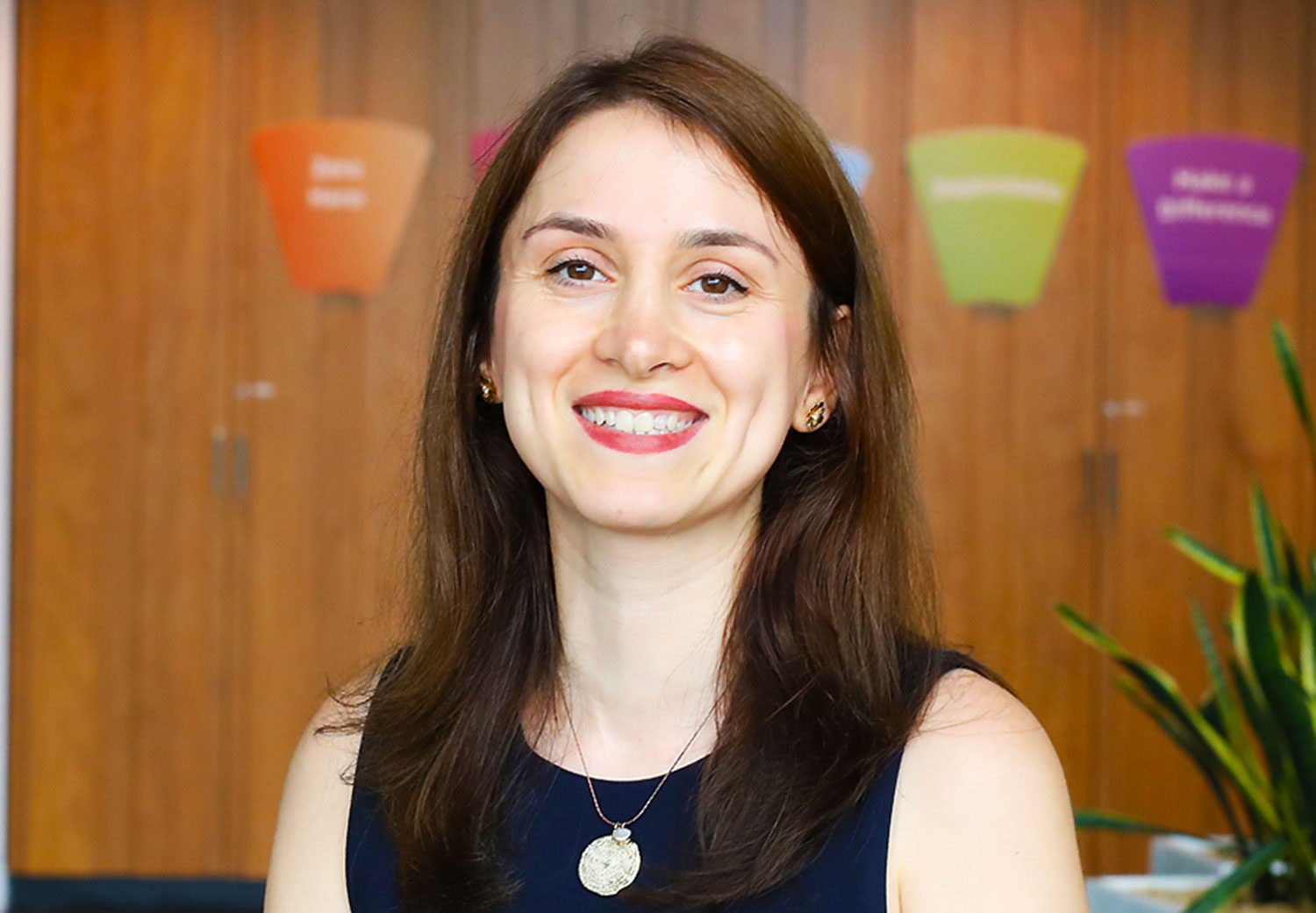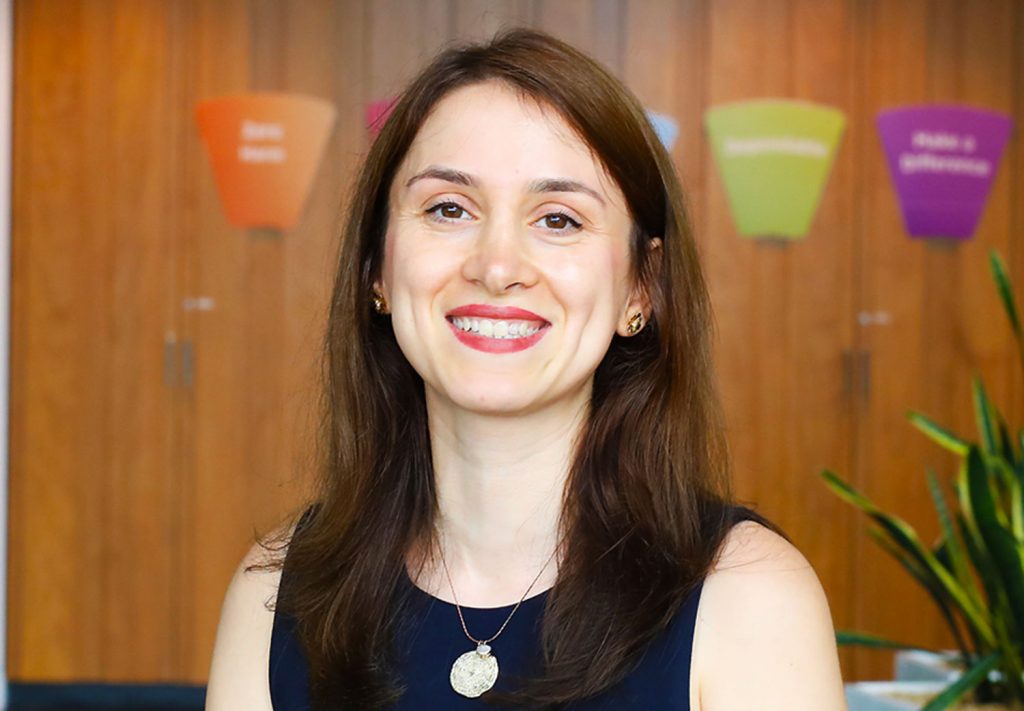 Track and civil design engineer Ghazaleh Tabarsi comes from Iran and worked there until 2016. "At Metro, I work for an industry leader that can take my career to the next level," she said. "Metro allows me the flexibility to be a working mother without limiting my opportunity to contribute, career path or professional development."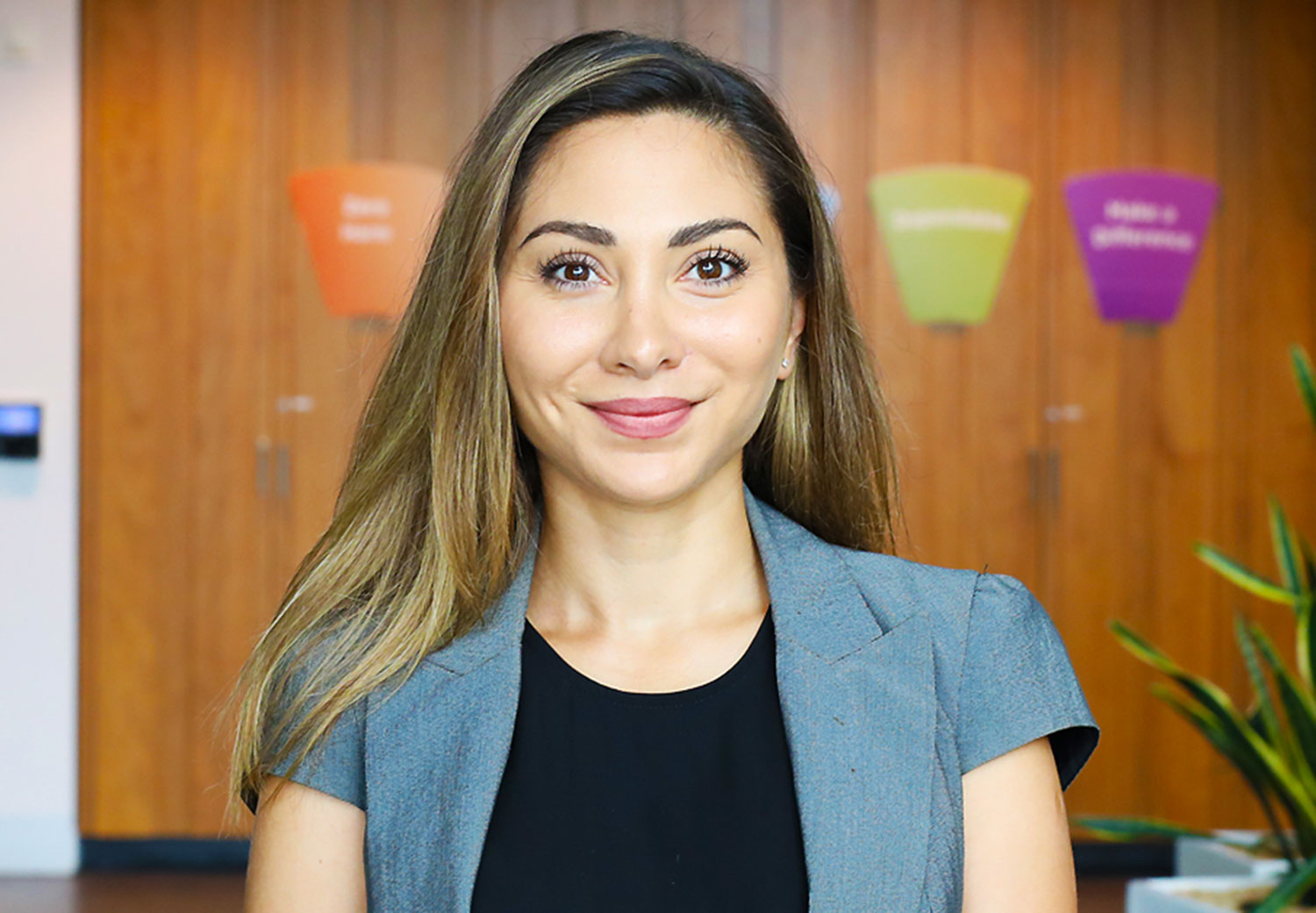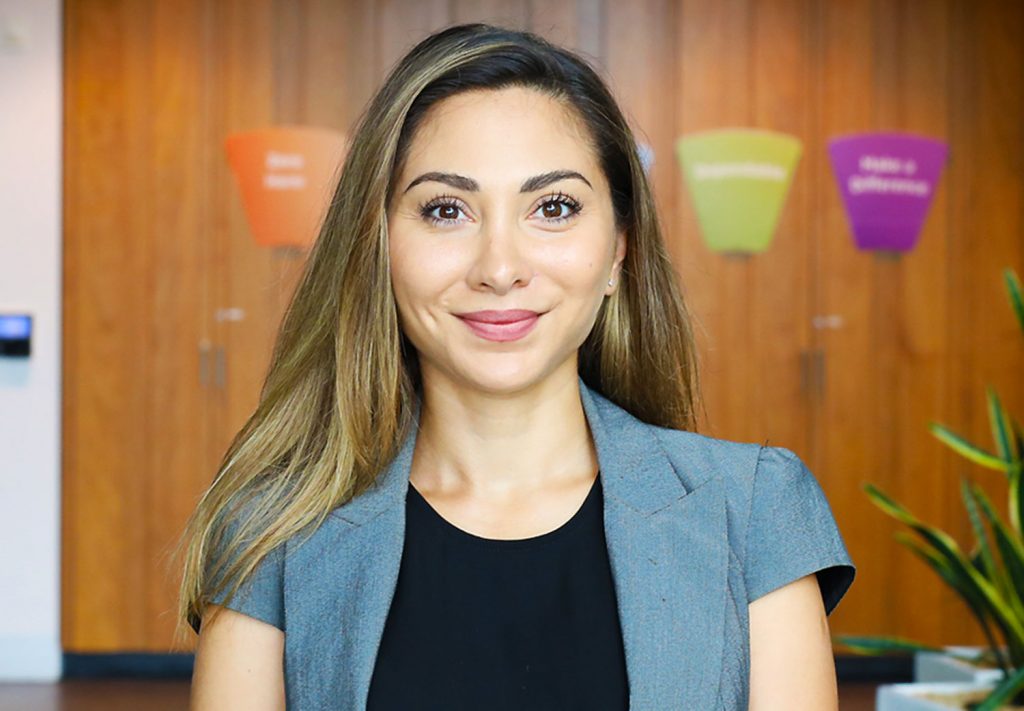 Nadine De Lile, risk assurance manager on the Metro Tunnels Project is a (relatively) local. She graduated from Griffith University in Queensland and spent six years with Queensland Rail in Brisbane before moving to Melbourne. She now feels she is contributing to the future: "I am part of building a legacy in Melbourne by managing infrastructure projects that will support the growth of our city. Metro offers me the flexibility to develop as a leader in my field and shares my commitment balancing work and family.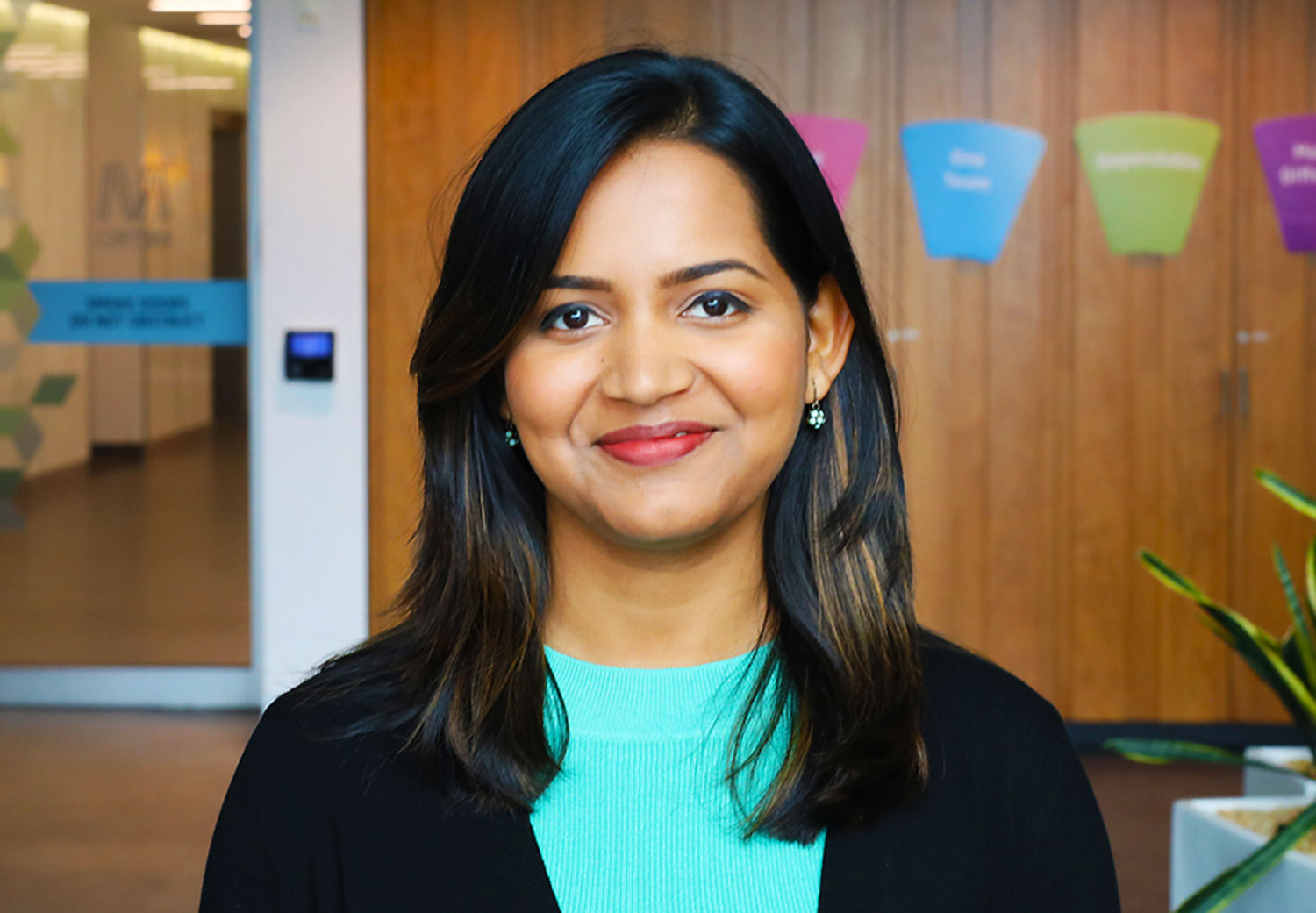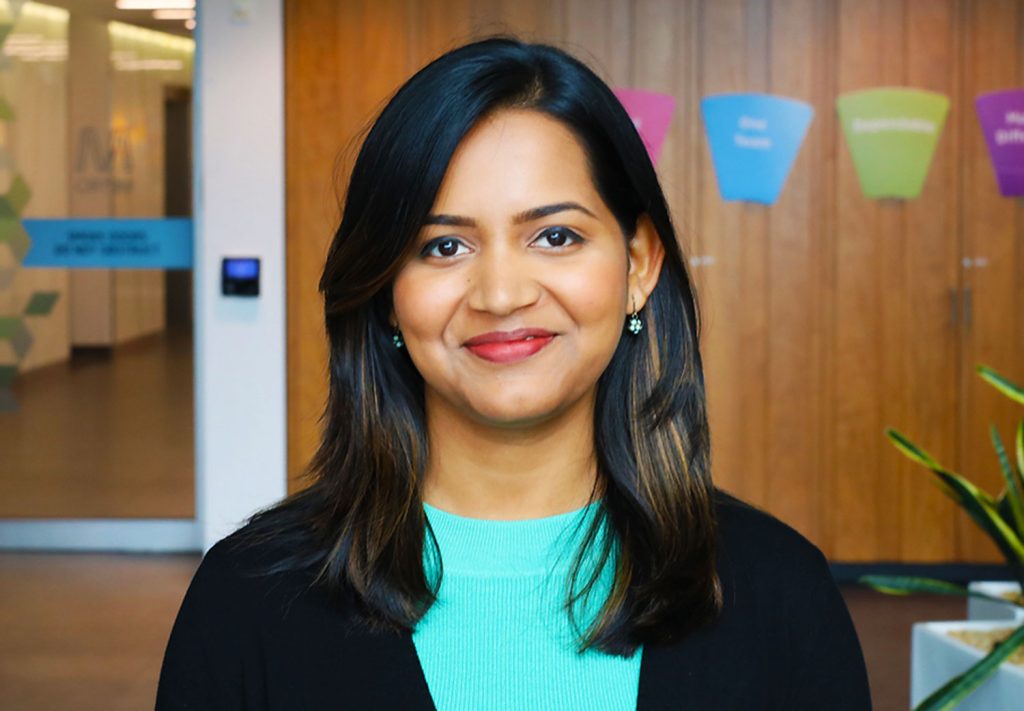 Anjali Bhat was a software engineer for Nokia and Hewlett Packard in Bangalore, India, before joining the Metro Tunnel project, where she is developing the Smart Metro software suite, which is leading Metro's digital transformation. "As a software engineer, I am building apps that enable our workforce to deliver services to 450,000 passengers a day. Metro provides a collaborative, vibrant working environment where all of us are encouraged to bring our best every day."
Despite their varied backgrounds, Stevyn, Ghazaleh, Nadine and Anjali are all working together to develop Metro's network for the future.
To ask about joining them, visit www.MTM-Careers.com