Transport for Wales has bid a fond farewell to Valleys Controller Kevin Hooper after an incredible 42-year career in the rail industry.
Kevin, from Newport, started his career as a freight guard at Ebbw Junction in 1980 after leaving the police force.
He then worked as a freight guard in Barry before later training as a Passenger Guard. Roles as a Freight Supervisor followed at East Usk yard in Newport and Cardiff Tidal, before spending the last 12 years as a Valleys Controller based at the Wales Rail Operating Centre (WROC) in Cardiff.
"I've watched us develop under several franchises, including (British Rail) Prism, National Express, Arriva, and now Transport for Wales. I've sat and worked out of the WROC for about 12 years, dealing with all sorts of problems," explains Kevin.
"When I first became a Valley Controller, there was no Network Rail. There was the Valley Controller and Signalling Supervisor at Cardiff, and the two of us would run the whole of the Valleys network together. Now, there's a team of about 30 people running the same lines in the office!
"The way I see it, life as a Controller is like putting together one big jigsaw. Other people will give you the pieces of information, you just need to put it all together to make sure the train moves from A to B as safely as possible. I've loved every second of it."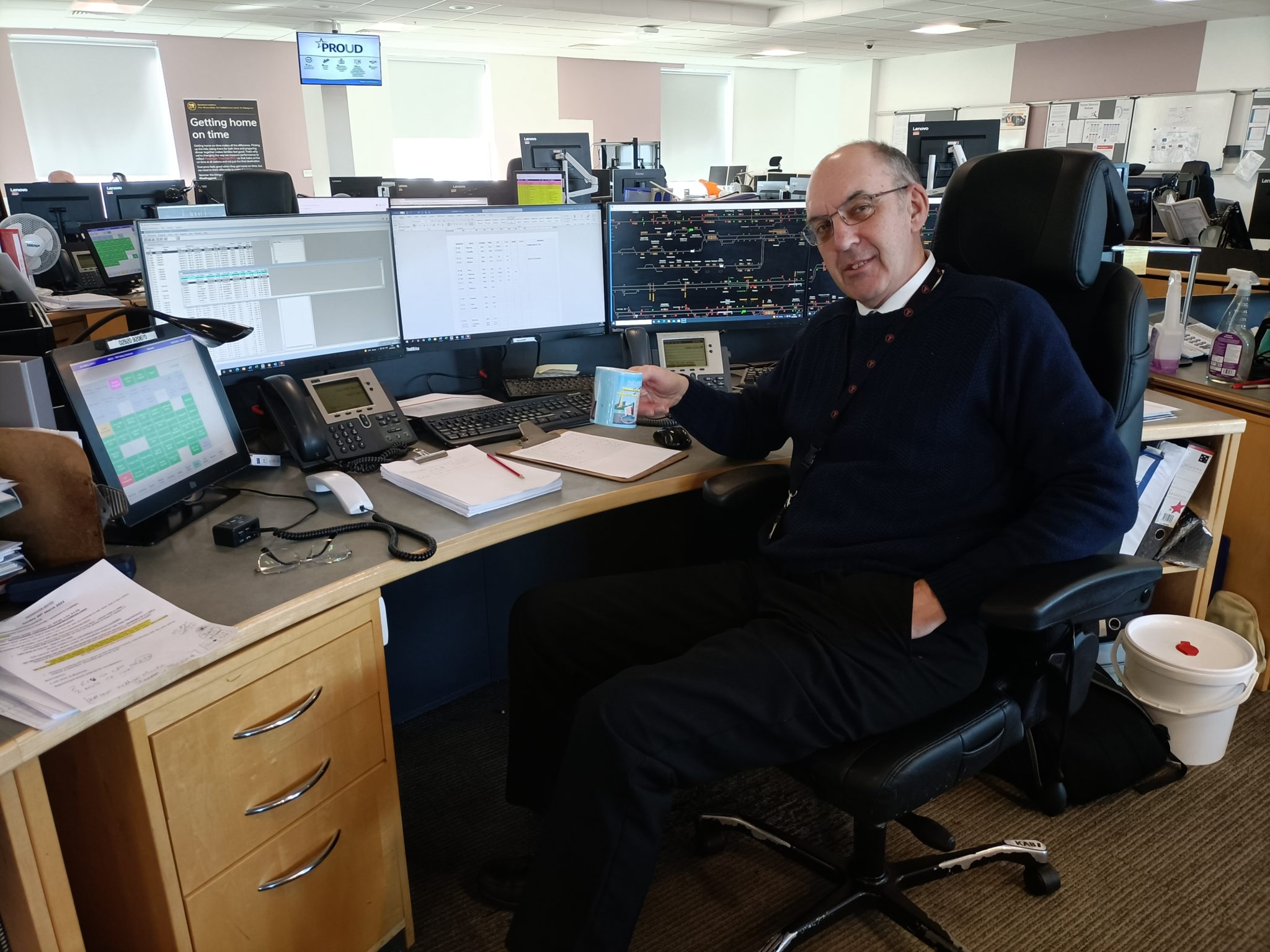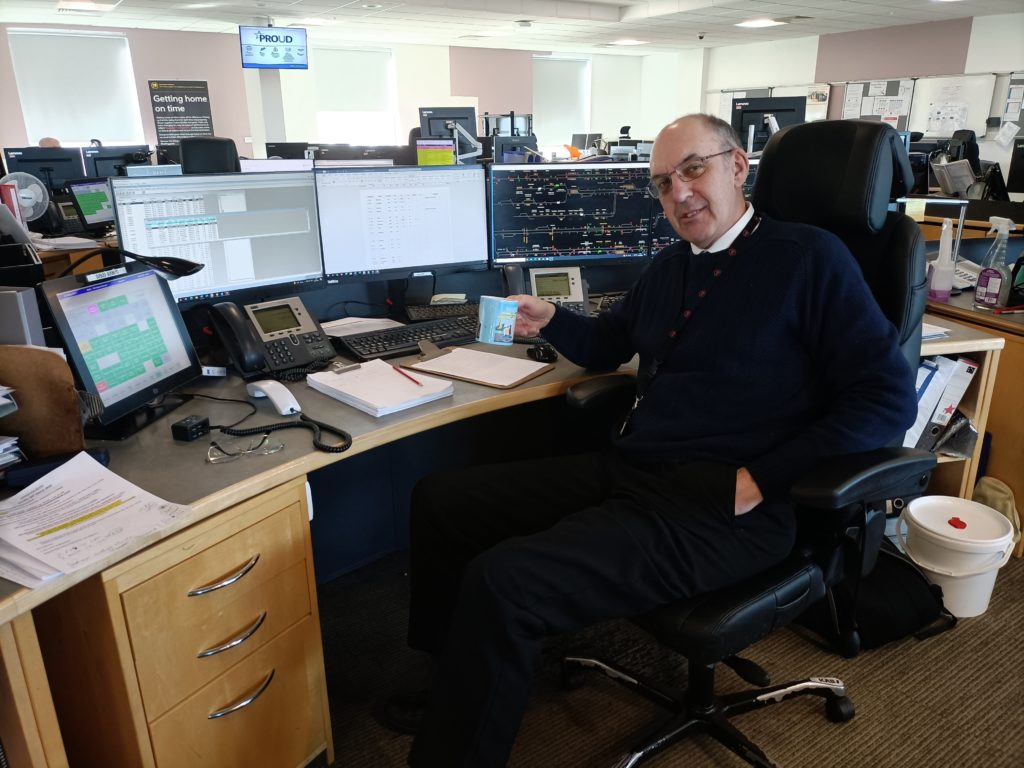 Kevin's not planning on leaving the railway completely though, with a large-scale model railway set in his attic to keep him busy in retirement.
He was presented with a specially commissioned headplate by TfW to mark his 42-year-career before his final day with the organisation on Tuesday 12 April.
TfW's Head of Current Operations, Elliott Swallow, added: "Kevin has been a fantastic part of the team, and a pleasure to work alongside since I joined the business. Working closely with his colleagues on the Valleys Control desk and our CVL (Core Valley Lines) Service Delivery Manager Chris Davey, Kevin has been an incredible servant to the railway in Wales.
"Kevin has the utmost respect from myself and all his colleagues. His work in the background can often go unseen and unnoticed by our customers, but he plays a pivotal part in ensuring our service runs smoothly and safely every single day.
"Thank you, Kevin, for everything you have done, and you're always welcome back for a trip on our Valleys services. Enjoy your retirement, it's fully deserved."
---
Lead photo: Kevin Hooper and family pictured with TfW Head of Current Operations Elliot Swallow. Photo Credits: TFW