An historic railway bridge which carries thousands of Metro services has been undergoing specialist inspections to pave the way for a major track replacement scheme across its span.
Nexus, the public body which owns and manages Metro, is putting together the modernisation plans for Howdon viaduct in North Tyneside.
Specially trained engineers donned harnesses and used ropes to scale the 80ft structure to conduct a meticulous inspection of its wrought iron arches.
The work was commissioned as part of the preparations to renew the track running across the 320-metre viaduct, which spans the Willington Gut, linking east Newcastle with North Tyneside.
It will allow Nexus to examine the best options for carrying out the track replacement work on the viaduct, which was built in the 1830s and has carried Metro trains for over 40 years.
Head of Renewals at Nexus, Sarah McManus, said: "Howdon viaduct is one of the most important and iconic structures on the Metro network, carrying scores of Metro trains each and every day.
"We've been conducting these at height inspections so that we can explore how we're going to renew the tracks that run across the viaduct over the next few years, which will represent a major investment in Metro infrastructure.
"The work has involved specially trained civil engineers climbing up on to the super structure to assess the condition of the wrought iron. This will be fed into a detailed planning process as we look at the best options for a track replacement project.
"It's the type of work that requires the inspectors to have a real head for heights. The team that we brought in did an amazing job despite working in some terrible weather conditions. They have experience of working on railway bridges all over the country, most notably the iconic Forth Bridge in Scotland."
The inspections were carried out on behalf of Nexus by SPAN Engineering.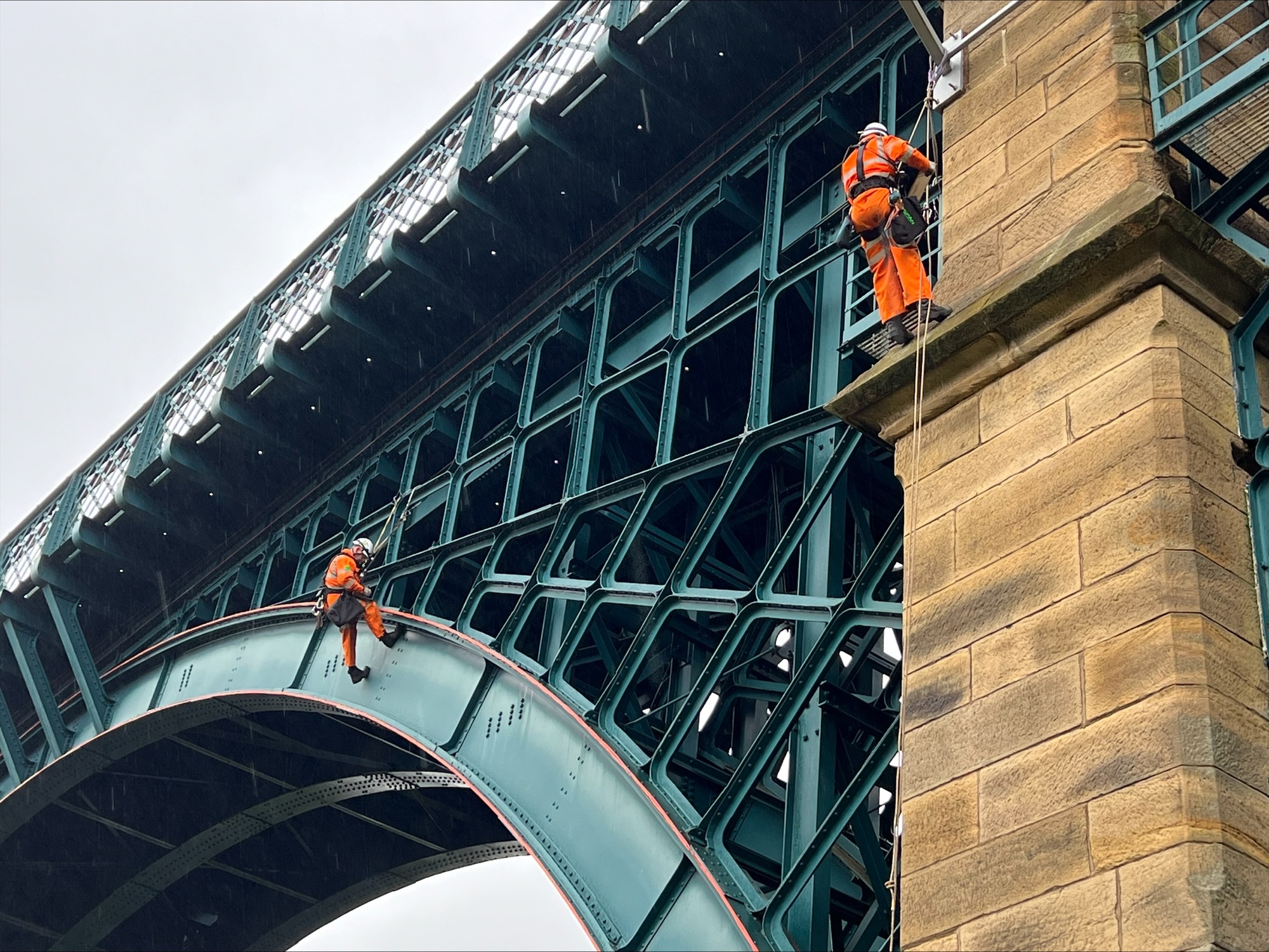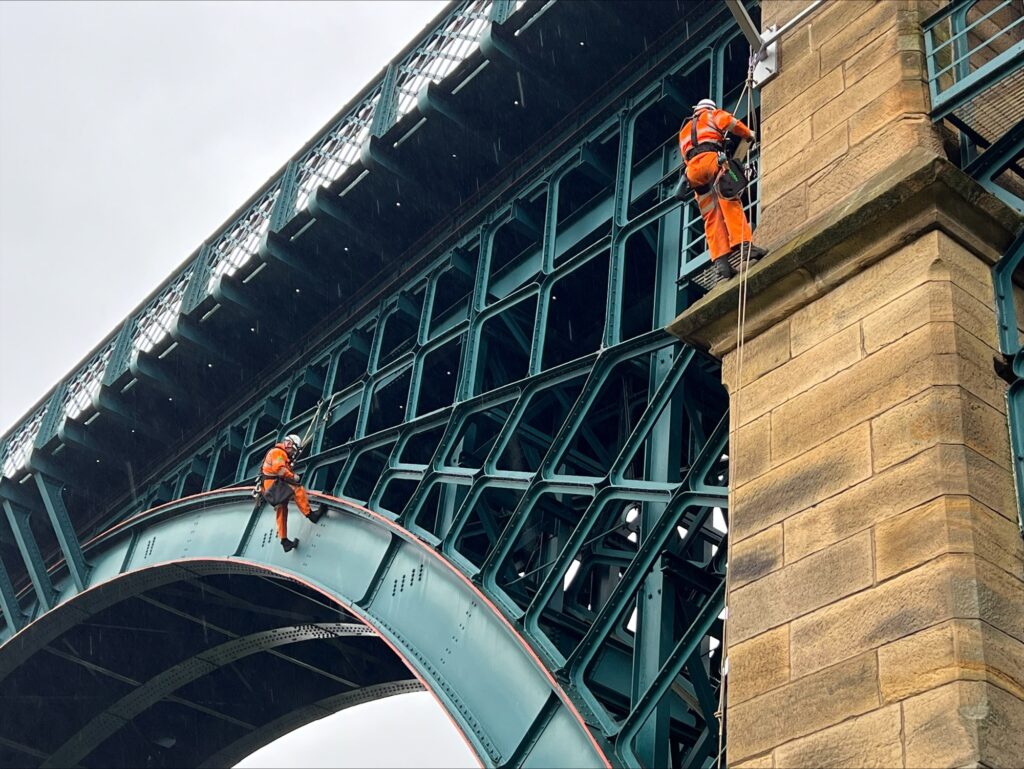 Image credit: Nexus