Drawings being scanned for new Gresley class V4 on 80th anniversary of unveiling of prototype
The A1 Steam Locomotive Trust (A1SLT), the registered charity behind famous new 100mph steam locomotive No. 60163 Tornado and Britain's most powerful steam locomotive No. 2007 Prince of Wales, today announced that Cleardata, a leading document management company, has started the scanning of 366 of the original Doncaster Works drawings which will enable the construction of the yet-to-be named third Gresley class V4 No. 3403. This will be the third new LNER-designed steam locomotive to be built by the Trust. It also announced that it had made significant progress in the pre-launch phase of the project.
The London & North Eastern Railway (LNER) class V4 was a 2-6-2 steam locomotive designed by Sir Nigel Gresley (who also designed famous No. 4472 Flying Scotsman and world speed record holder No. 4468 Mallard) for mixed-traffic use over the whole of the LNER network. The class V4s had similarities in their appearance and mechanical layout to the class V2s of which pioneer No. 4771 Green Arrow is preserved. Two class V4s were built at the LNER's Doncaster Works in 1941 – No. 3401 Bantam Cock and No. 3402 which was un-named but known unofficially as Bantam Hen. No. 3401 Bantam Cock was unveiled at York on 11th February 1941 by its designer Sir Nigel Gresley – his last public appearance before his sudden death in office on 5th April 1941. It was anticipated that many more would be produced, but his successor Edward Thompson produced the class B1 4-6-0s instead of which 410 were built. The two class V4s were renumbered Nos. 1700/1 in 1946 and later became British Railways Nos. 61700/1. Both locomotives were scrapped in 1957 when their boilers became due for renewal.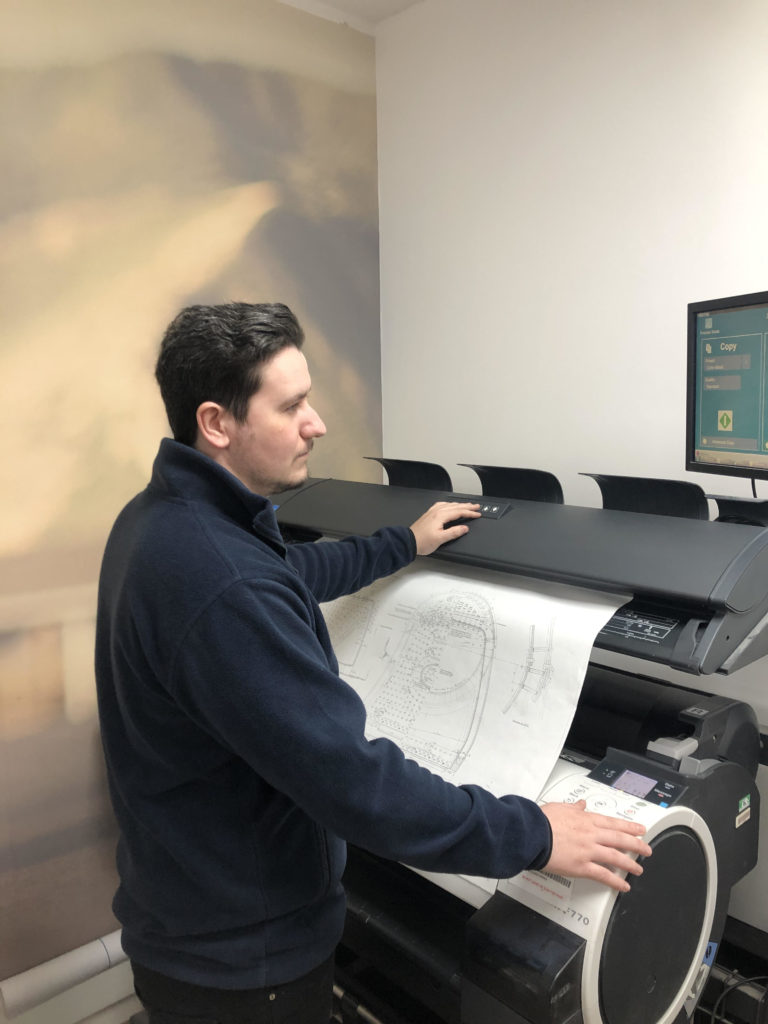 Cleardata has started the process of scanning 366 original Gresley class V4 drawings from microfiche and upon completion later this month they will be uploaded onto the Trust's CAD system. These drawings were acquired from Malcolm Barlow, a Doncaster scrap dealer who launched the now defunct Gresley V4 Society in 1994 to build a new example of the class.
Other progress to date now includes:
Trustee agreement to fundraising strategy and proposed project timeline: it closely follows that used to fund the building of No. 60163 Tornado and No. 2007 Prince of Wales, which will hopefully leave the latter debt free on completion
Sign-off of the high-level specification for No. 3403 – although just two in number, the class V4s were very successful in traffic with no known design and development problems
Acquisition of 366 original Gresley class V4 drawings – Graham Nicholas catalogued these drawings in advance of their scanning into the Trust's CAD system
Purchase of a complete set of fully-certified tyres for the new Gresley class V4's pony, Cartazzi and 5ft 8in driving wheels from David Buck, owner of Thompson class B1 4-6-0 No. 61306 Mayflower, along with a chimney, two BR class 08 shunter speedometer drive generators and two air pumps of Finnish origin for use on No. 2007; the tyres were originally manufactured in South Africa in the late 1990s for Malcolm Barlow and the other components salvaged from Doncaster Works on its closure
Delivery of 12 Tender Spring Hooks from a closed die forging to an original LNER drawing; this was part of a much larger order placed by Network Rail with Unilathe of Stoke-on-Trent for replacement components for its LNER 4,200-gallon tender-based snowploughs which has been piggybacked on by A1SLT for its new Gresley class V4 and the project building a new Gresley class B17, therefore considerably reducing the unit costs.
Component acquisition in advance of the start of construction continues on an opportunistic basis. The Trust has taken delivery set of cab side window frames made for use on No. 3403 by Colin Vickridge, a long-standing supporter and volunteer with the Trust. Colin also provided the cab side window frames for Tornado and Prince of Wales. A speedometer from ex-LMS Jubilee No. 45657 Tyrwhitt (withdrawn in 1964) has also been acquired by the Trust for eventual use on No. 3403.
The creation of a new subsidiary, The V4 Steam Locomotive Company Limited, of The A1 Steam Locomotive Trust to carry out the building of new Gresley class V4 No. 3403 as part of the preparations for the formal launch of the project
Although there is no specific fundraising appeal open for No. 3403 yet, any donations made towards it will be ring-fenced for the project. Due to the impact of COVID-19 the formal launch date of the V4 Project and launch of The Founder's Club is yet to be finalised. This will be used to acquire all of the components needed to assemble the engine's frames so that when No. 2007 Prince of Wales leaves Darlington Locomotive Works within the next three years, everything will be in place to rapidly assemble the frames. This will then be followed by the launch of the 'V4 for the price of a pint of beer a week' covenant scheme and other specific fundraising clubs familiar to those who have supported the building of No. 60163 Tornado and No. 2007 Prince of Wales. In this way, the V4 Project can capitalise on the momentum built up to complete the new class P2 with sufficient funding to keep staff and contractors busy. It is hoped that the new locomotive will take 5-7 years to build depending on the rate at which the funds are raised.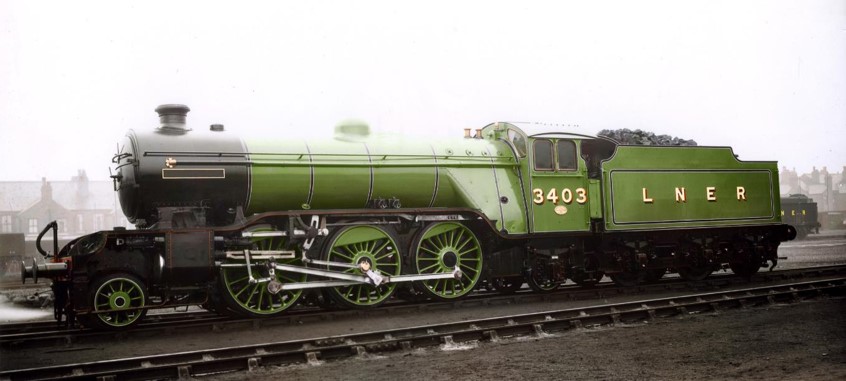 Steve Davies MBE, chairman, The A1 Steam Locomotive Trust, commented:
"We are in the pre-launch phase of the project to build our third new main line steam locomotive, the yet-to-be-named Gresley class V4 No. 3403 – Sir Nigel Gresley's final design. With the order for construction now placed on Darlington Locomotive Works, the scanning of the drawings commenced, and further components acquired, we are well positioned for the formal launch of the project.
"We want to be ready to start assembling our new Gresley class V4 as soon as our new class P2 is completed. We anticipate the project costing around £3m and taking around five years subject to the pace of fundraising. Our new Gresley class V4 is an ideal locomotive for regional main line tours, repeat main line itineraries and the longer, main line connected heritage railways. Unlike with our class P2, where we have had to do a considerable amount of development work to complete the job that Sir Nigel Gresley started in 1934, there will be very little redesign work needed as there were no known problems with the Gresley class V4s.
"Although there is currently no specific appeal open for No. 3403, any donations made will be ring-fenced for the project. Our next step will be to launch The Founder's Club to fund the early stages of the project. More announcements will be made during 2021 as the project builds up steam."
For more information on how to help the V4 project, visit www.v4steam.com, email [email protected] or call 01325 460163
Photo credits: A1SLT