Network Rail colleagues were proud to play a part in the 50th anniversary celebrations of Pride in Brighton on Saturday, celebrating the LGBTQ+ community.
Network Rail's Brighton Delivery Unit used one of their lorry cranes to carry a wooden Pride Train along the route, built by the team in the spare time and fronted by colleagues from across the company's Southern region. 
Katie Frost, Network Rail's route director for Sussex, said: "We're really pleased the Brighton & Hove Pride event went ahead this year after a two-year hiatus due to the pandemic.
"Network Rail is proud to be an inclusive company which encourages a diverse range of employees. It felt great being part of such a big day in the calendar for the LGBTQ+ community and I am proud of all the colleagues who helped build the float and took part in making the day a success.
"Pride events are important to show support for LGBTQ+ communities and support our allies. We're already looking forward to attending next year." 
London Victoria station and Brighton station got into the spirit with drag acts, free glitter, karaoke and decorated ticket gate lines, station entrance steps and signs, showing its support for the LGBTQ+ community and to show that #lovewins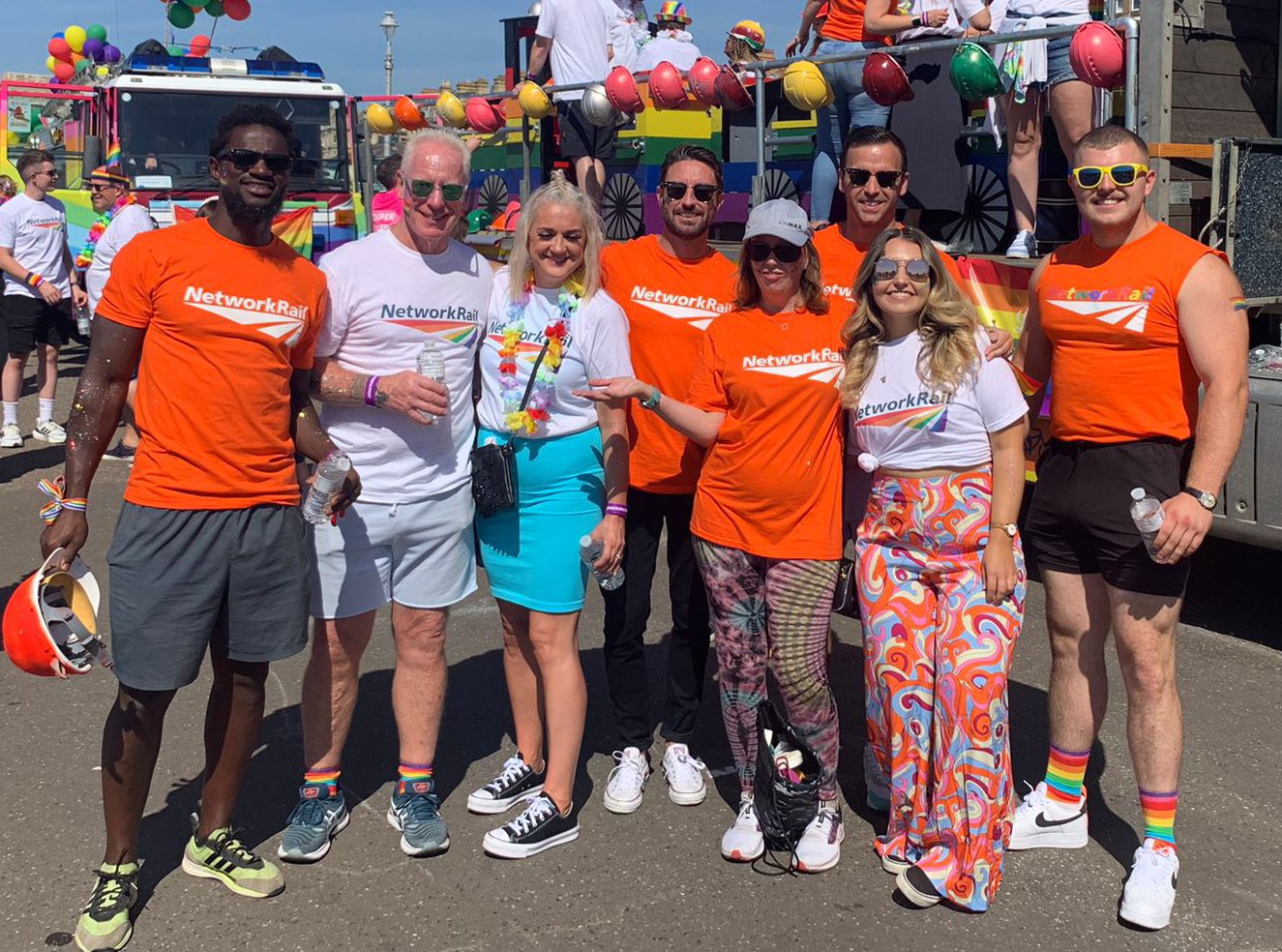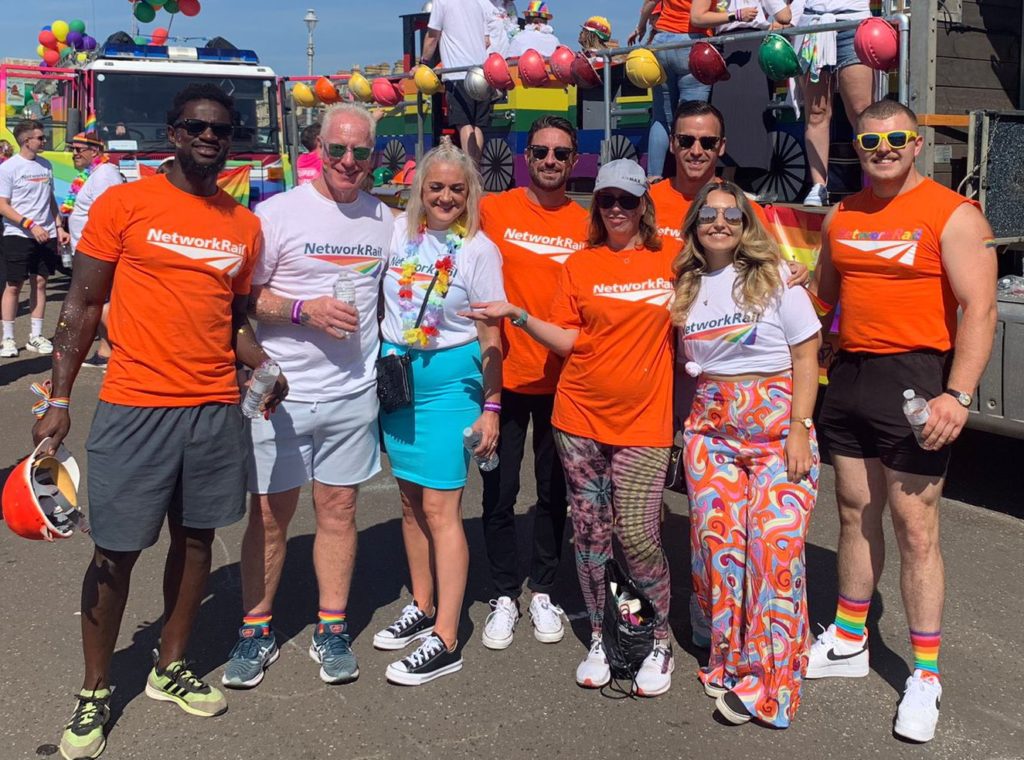 Photo credit: Network Rail