State-of-the-art Class 700 first entered passenger service five years ago
Over 58 million miles travelled by 115-strong fleet since 2016

Thameslink and Siemens Mobility are celebrating five years in passenger service of their state-of-the-art 'people mover' Desiro City Class 700 train. The 115-strong fleet has travelled over 58 million miles – nearly halfway to Mars – since June 2016.
The Class 700 can carry over 1,700 people, or 21 double-decker bus-loads, in its quarter of a kilometre-long, 12-coach formation.
It can drive itself across central London – a UK-first for mainline trains* – and even shows passengers where they can find a seat while at the same time automatically generating its own maintenance requests.
Manufactured by Siemens Mobility and operated by Govia Thameslink Railway for the Government-sponsored Thameslink Programme, the trains have helped create space for an extra 50,000 people to commute to London every day.
They have linked Cambridge with Brighton and given millions of people living north of the capital direct trains to London's South Bank and Gatwick Airport. At the central London stations of London Bridge, Blackfriars, City Thameslink, Farringdon and St Pancras International, wheelchair users can get on and off on their own thanks to platform humps that are level with the train floor.
In April last year one of the trains was re-branded to pay homage to NHS staff across the UK fighting Coronavirus. Train number 700111 was selected to show thanks for the tireless efforts of the NHS's 111 advice line (see pictures below). Another train has been painted with the colours of the rainbow to celebrate the rail company's thriving LGBT+ community.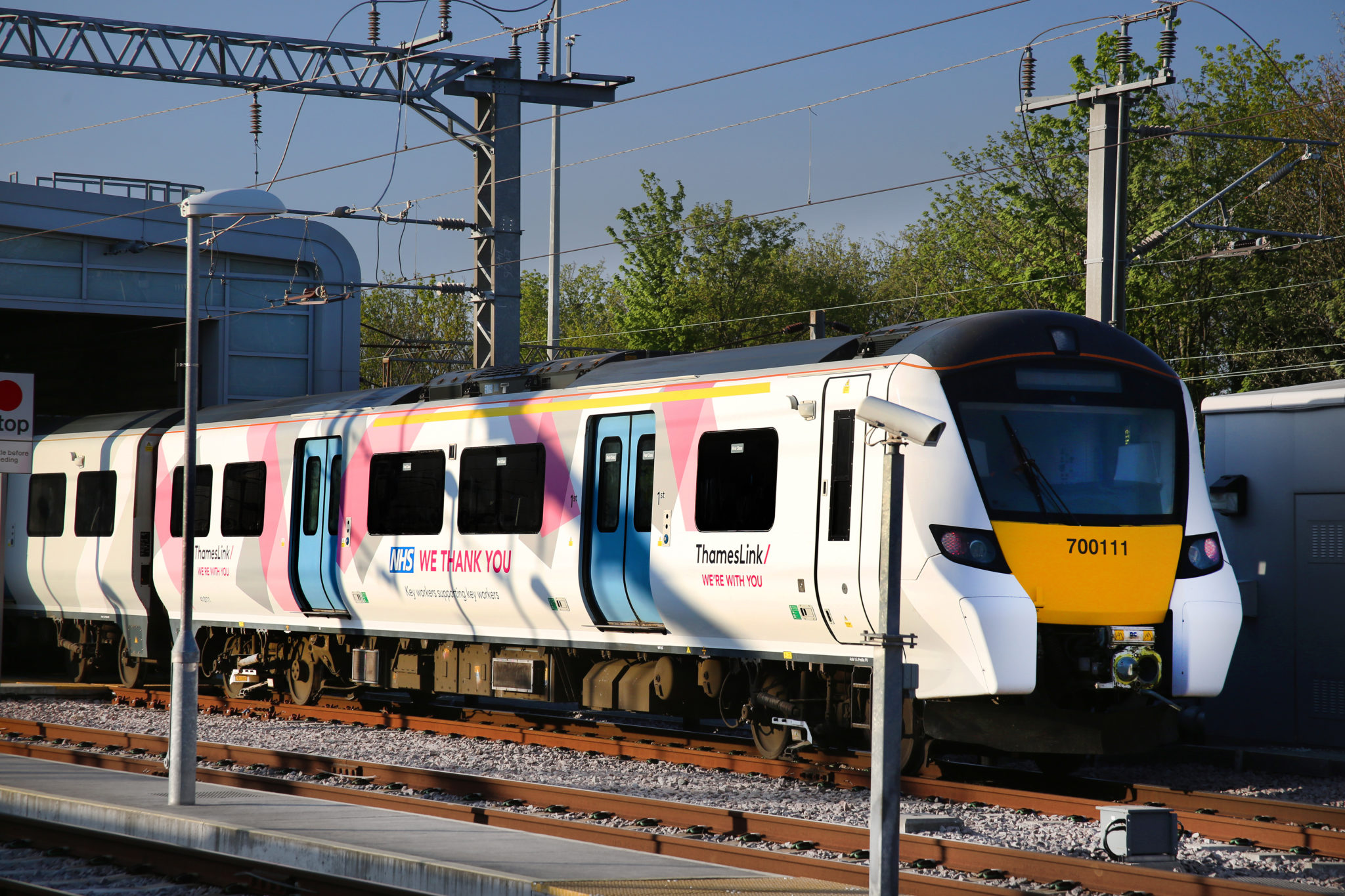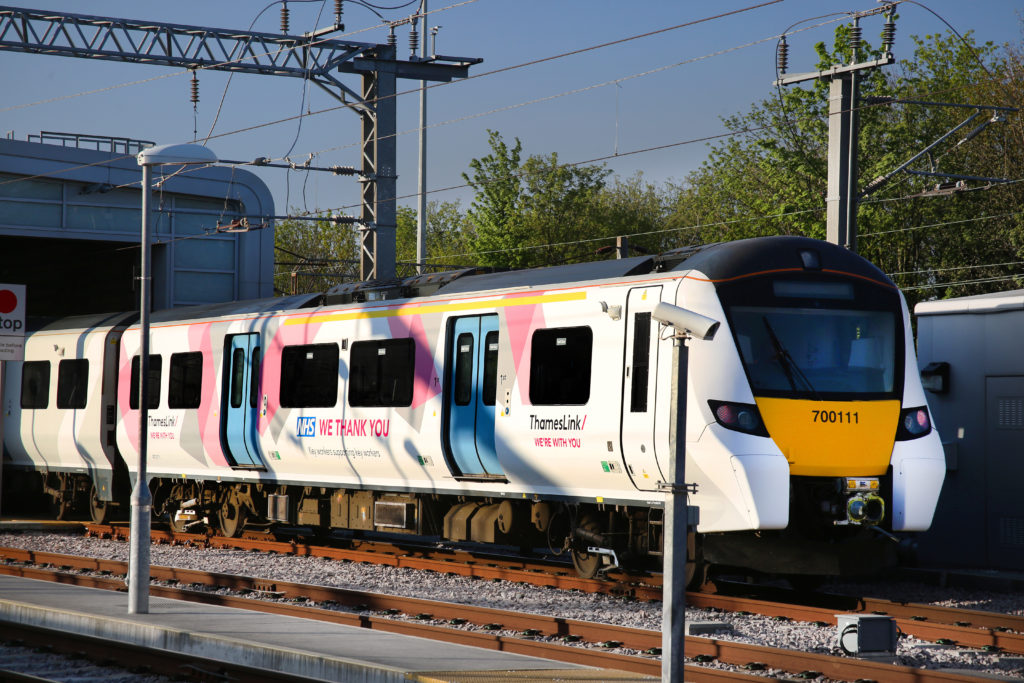 Tom Moran, Managing Director of Thameslink and Great Northern said: "The Thameslink trains have been a real game-changer for our passengers. These state-of-the art trains have created space for thousands more commuters and helped us expand the Thameslink network, bringing the benefits of time-saving cross-London travel to millions across the South East."
Sambit Banerjee, Managing Director Rolling Stock and Customer Services, at Siemens Mobility added: "I'm really proud of the Class 700 and of our fantastic teams who maintain the trains in the Siemens-built depots at Three Bridges and Hornsey – they've completed nearly 3,000 examinations on the fleet in the last five years.
"The Class 700 trains have made a huge difference to the passenger experience for those who need to travel into, and through, London as they are more comfortable, more reliable and more frequent. Not only that, but the trains are environmentally friendly, really important with challenging decarbonisation targets to meet.
"They are 50 percent more energy efficiency and 25% lighter than previous trains, all with faster acceleration and more efficient braking. A great example of technology with purpose."
Other features of the 115 trains include:
Wider doors and aisles to make getting on and off easier
Spacious walkways between carriages to make it easier to move through the train to give a greater sense of security
Two-by-two seating to create more room
Lots of luggage space – essential for airport travellers
Adaptive climate-controlled air conditioning which adjusts to the number of passengers to keep things comfortable
Electronic signs showing which carriages have more space to sit or stand
Fully accessible toilets for disabled passengers and those with pushchairs or needing baby changing facilities
Spaces for full-sized bikes in the off-peak; storage for fold-up bikes in the peak