Prime Minister Boris Johnson joined GWR Managing Director Mark Hopwood at Paddington Station this morning to unveil a special train livery outlining the environmental benefits of travelling by train.
The livery is part of the rail industry's 'We Mean Green' campaign, designed to encourage more people and businesses to choose greener train travel.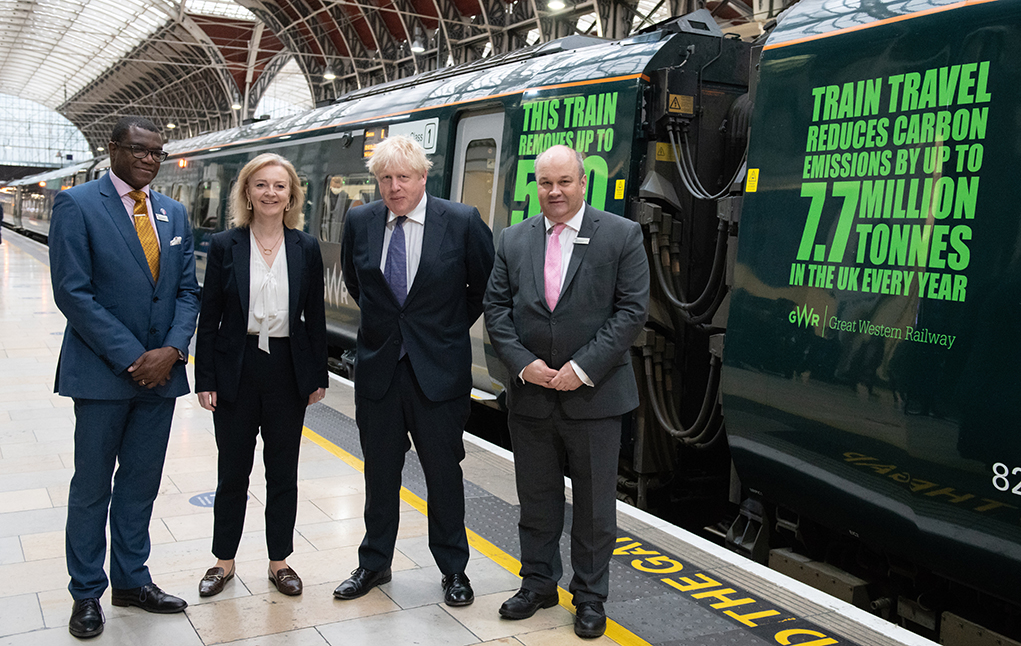 In a report published earlier this month, the Rail Delivery Group estimated that a 20% shift from rail to road would lead to an extra one million tonnes of CO2 emissions and 300 million hours stuck in traffic jams per year.
The new livery carries key messages highlighting how:
A single train removes up to 500 cars off our roads
Travelling by train reduces carbon emissions by 7.7 million tonnes in the UK every year
Train travel helps cut carbon emissions by two thirds compared to travelling by car
Leaving your car at home and taking the train cuts carbon emissions by two thirds
GWR Managing director Mark Hopwood, said: "We were really pleased to welcome the Prime Minister to Paddington station this morning to highlight the environmental benefits of travelling by train.
"With the world climate conference only a matter of weeks away, GWR is working hard to reduce carbon emissions even further make travelling on our trains even more environmentally."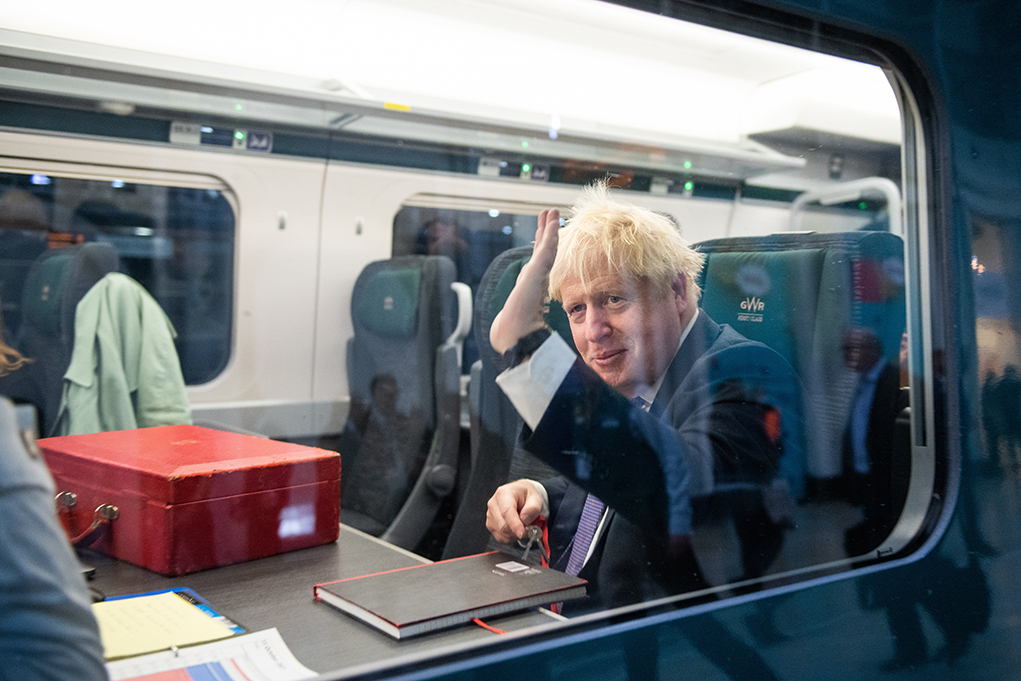 Photo credit: GWR