South Western Railway's (SWR) Tolworth station has proudly hosted the launch of 2023's Community Rail Week.
The station, on the Chessington branch line, is well known for its strong links with the local community. It was chosen to launch the third annual Community Rail Week, which begin yesterday (Monday 23 May) today and runs until Monday 28 May – the day before the station's 85th birthday.
Dr Robin Hutchinson MBE, Director of the Community Brain, the station's adoption group, welcomed Kingston and Surbiton MP Sir Ed Davey, the Community Rail Network's Chief Executive Jools Townsend, SWR's Customer and Commercial Director Peter Williams, the Leader of Kingston Council Cllr Andreas Kirsch and representatives from the Department for Transport to get the week underway.
The launch included an overview of the Community Brain's work, including a tour that took in 'Baking Ideas', a sustainable community space, and 'The Cutting', the station's community garden, which provides a safe outdoor meeting space and encourages biodiversity.
Community Rail Partnerships (CRP) and station adoption groups across the SWR network will be getting involved in the national week of events, which are run by the Community Rail Network and sponsored by the RDG. They showcase innovative projects and inspiring initiatives from across the community rail movement.
Many CRPs and station adoption groups will be hosting events involving their local communities. Blackmore Vale CRP – which includes SWR stations Tisbury, Gillingham (Dorset), Templecombe, Sherborne, Yeovil Junction and Crewkerne – will be taking a group of schoolchildren on a 'Try the Train' session to a special reading of their new book, 'The Story of Sevenpence the Templecombe Station Cat', which has been funded by CRN's Small Grants Fund.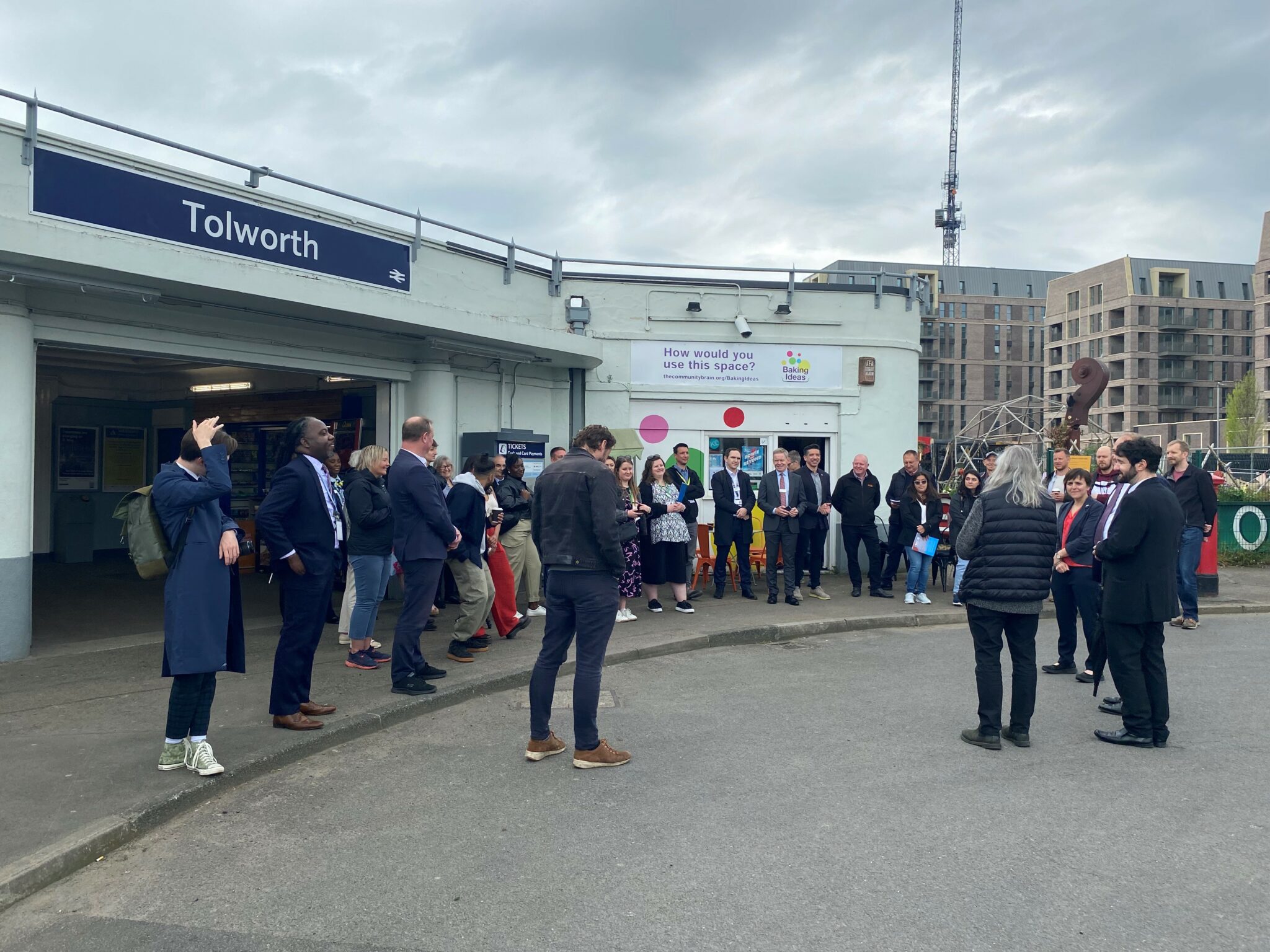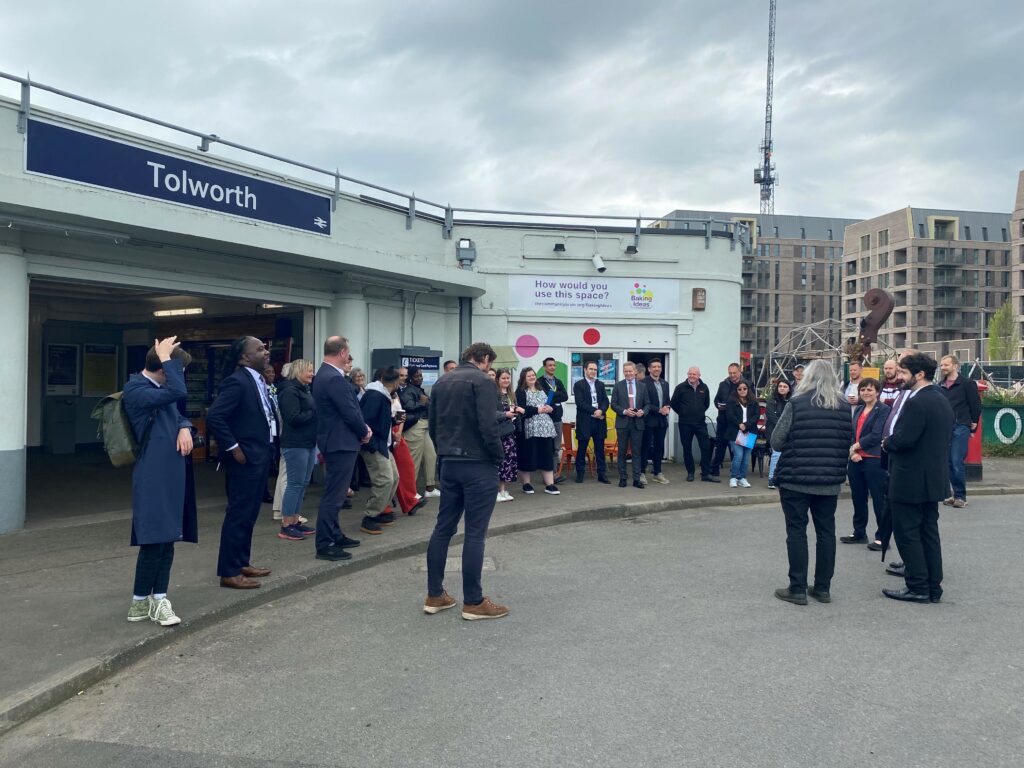 SWR is a great supporter of Community Rail and the wide range of great projects that CRPs and adoption groups have brought to fruition to benefit their local areas. Many of these projects have benefitted from the support of SWR's Customer and Communities Improvement Fund (CCIF), which has funded schemes across the region to the tune of almost £5.5m since 2017 and will be funding another 57 local projects for 2023/24.
Peter Williams, SWR's Customer and Commercial Director said: "We're delighted that Community Rail Week is being launched at Tolworth station, where Robin and the Community Brain team have shown just what a difference a dedicated station adoption group can make in their local area.
"This year we welcomed our 100th station adopter which demonstrates just how important the stations on our network are to their communities. We're looking forward to hearing about all the good work done by our CRPs and station adopters during the week."
Paula Aldridge, SWR's Community Rail Manager added: "Community rail is all about bringing communities together. The link between SWR and the communities the railway serves is very important to us and we will continue to support the great work done by CRPs and station adoption groups to improve the lives of their local communities."
Image credit: SWR