Network Rail has today (Tuesday 18 April) officially opened a new station reception at Bristol Temple Meads.
The new reception, near the station entrance, is managed by staff from Great Western Railway (GWR) and replaces the old information desk which was located on platform 3.
With a number of features to enhance accessibility, its location in a prominent position for those entering the station provides a more user-friendly meeting point for passengers who have booked or require assistance, with plenty of space. The seating is of a taller height than is standard, providing better support to passengers with reduced mobility. As part of Network Rail's commitment to accessibility, those with hidden disabilities are welcome to collect sunflower lanyards from the reception.
The reception also provides a quiet space for those who may need it when travelling. Phone charging points are available on the tables, which also support wireless charging. A dedicated customer information screen is available within the space and colourful wall art has been installed in collaboration with Severnside Community Rail Partnership. The collaboration also provides leaflets to take away, detailing local walks and areas of interest.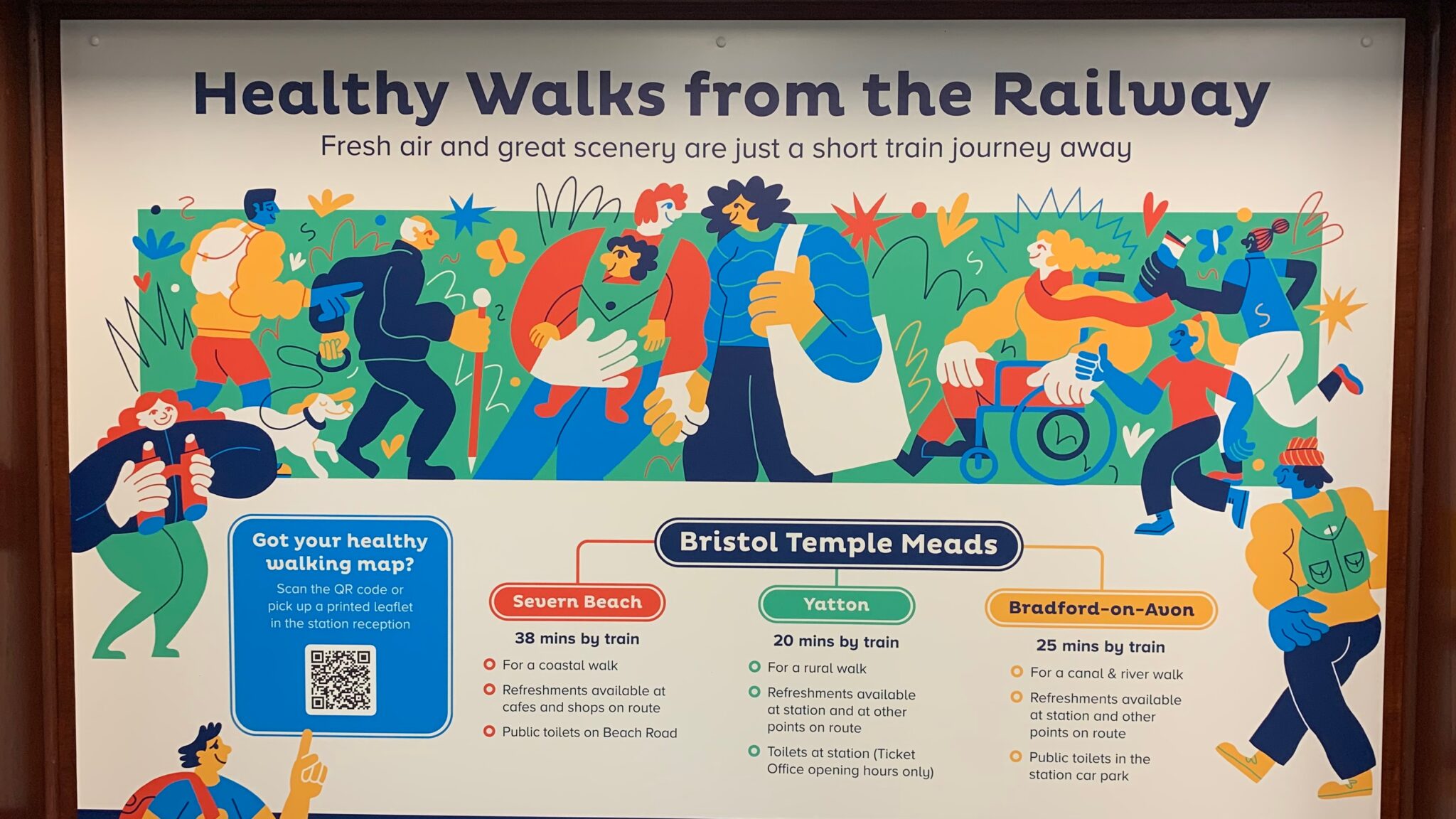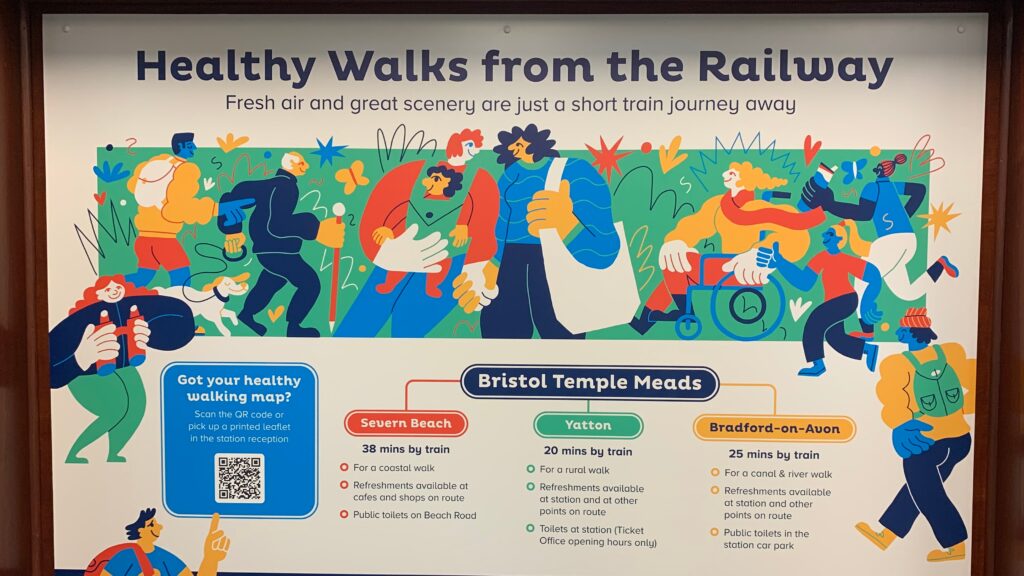 The new facility comes as part of a wider package of upgrades to the station, including the refurbishment of the historic engine shed roof and the first-of-a-kind audio guide to the station for blind and partially sighted people, developed in conjunction with Bristol Sight Loss Council. Alongside the audio guide, all the station signage has been designed in high contrast so that it can be more easily read and tactile paving has been installed on the platforms to improve safety.
Bernadette Sachse, Network Rail's station manager for Bristol Temple Meads, said: "I'm delighted to officially open the new station reception today in partnership with our colleagues from GWR.
"The new reception has been designed for ease of access for those who require assistance and complements the other accessibility improvements we have made to the station recently, including the audio guide.
"We want everyone to feel welcome in our stations and hope that the bright and roomy space will be well-used by those seeking information, assistance, or a quiet space to sit."
GWR Station Manager Alex Hills: "Bristol Temple Meads is one of the country's most iconic stations and we are delighted to have worked with Network Rail to provide a reception area worthy of its flagship status.
"It has been a long-held ambition to deliver these improvements as part of a wider transformation, delivering more train services, improving existing services and enhancing the overall customer experience not just here in Bristol, but across the wider area."
Photo credit: Network Rail