A local art group has helped to brighten up Great Bentley train station in Essex.
They were asked to help by one of the station's volunteer 'adopters', Dawn Vinn, who helps to look after the unstaffed Greater Anglia station on behalf of the local community.
Dawn comments, "When I became the station adopter for Great Bentley, I thought it would be nice if local people would get involved in brightening up the station.
"First the local schoolchildren were asked to contribute paintings to celebrate the coronation of King Charles III, which are now on display, and then I approached the Great Bentley Art Club to see if they would like to create a piece of art for the wall alongside the Clacton-bound platform."
As a result, the art group painted interpretations of 'The Spinney' – a small area of woodland on the village green, planted with the assistance of the forestry commission by Great Bentley Parish Council to celebrate Her Majesty the Queen's Ruby Jubilee in 1992.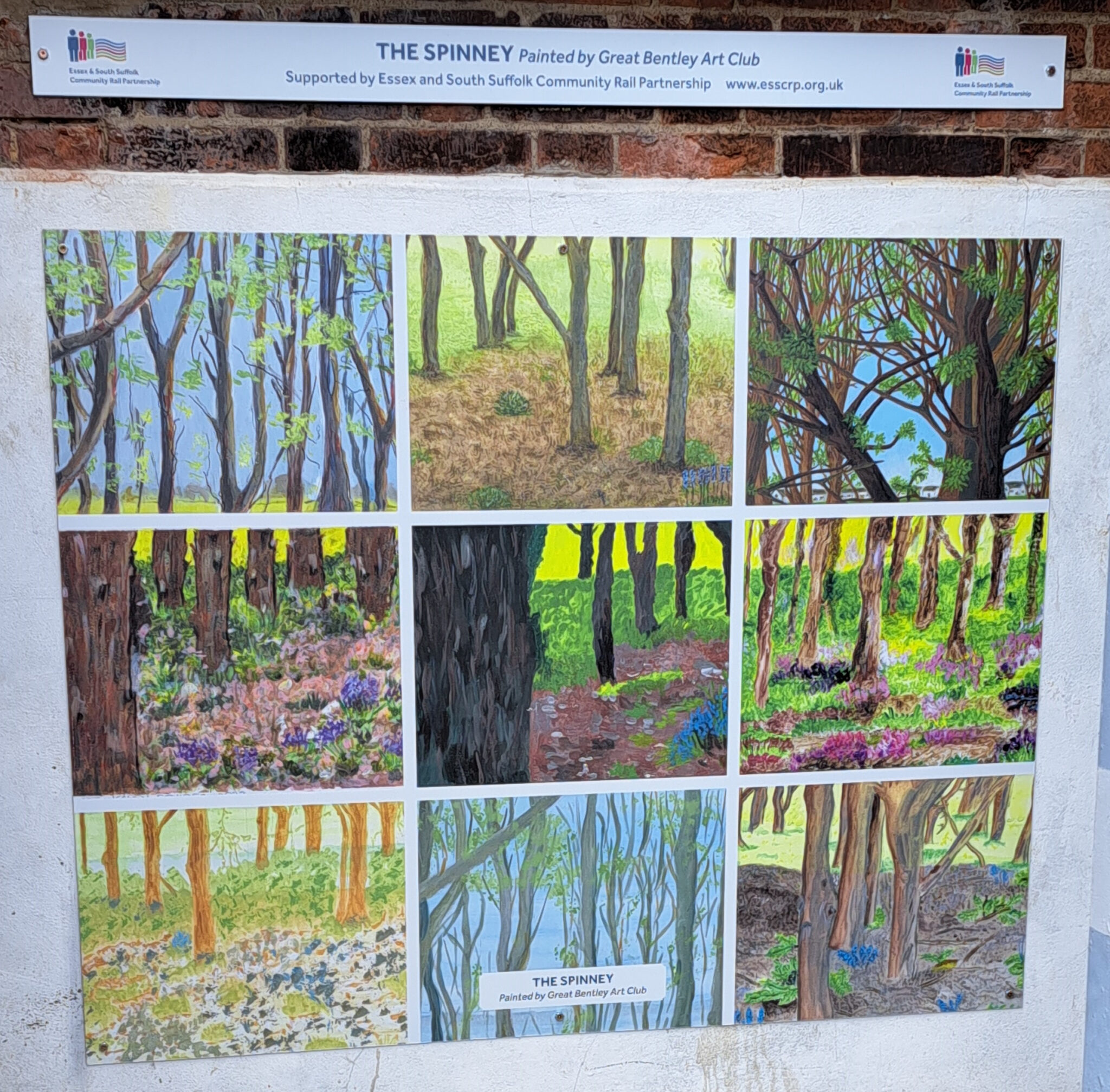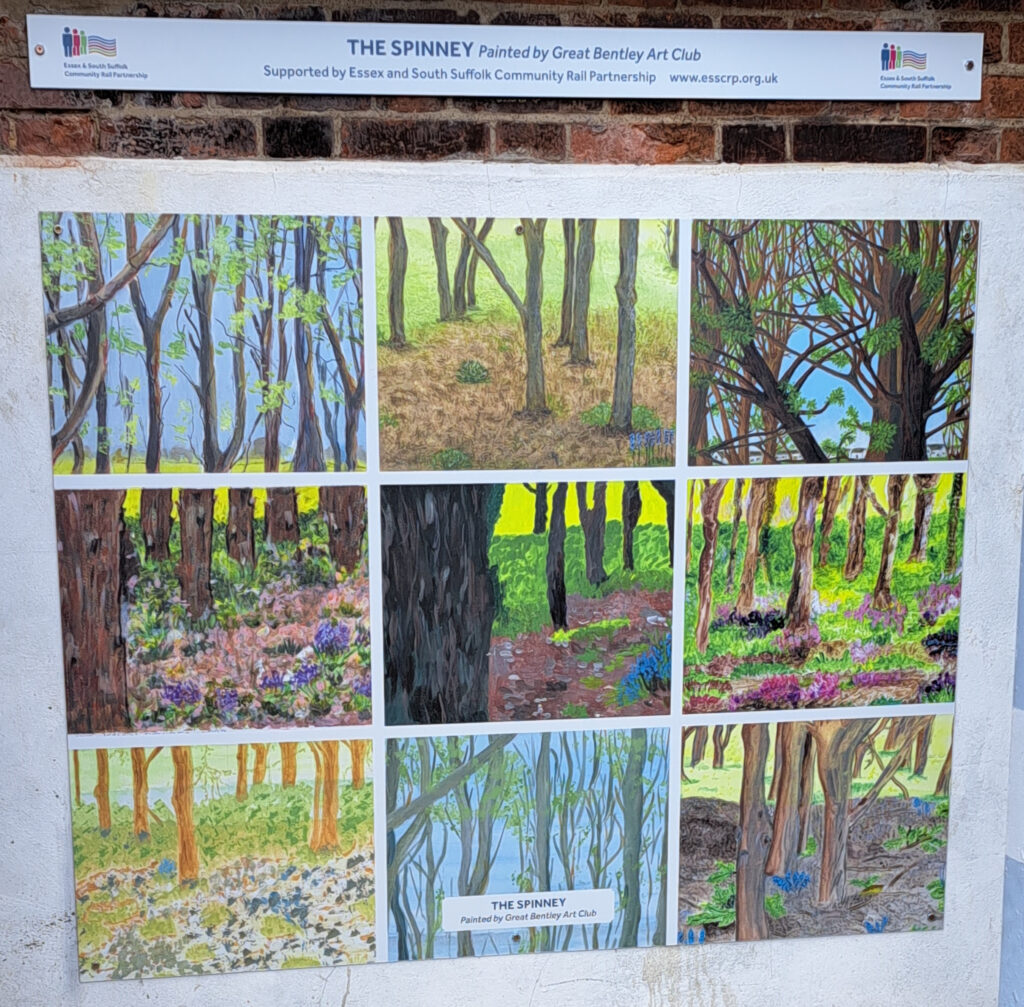 The nine paintings have now been reproduced on weather-proof material and installed by the Essex & South Suffolk Community Rail Partnership.
Jayne Sumner, the partnership's Rail Engagement Manager, said: "The paintings are just beautiful and have made such a difference to the platform, providing colour and cheer.
"I am delighted that through this project, we are able to publicly display the talents of the Great Bentley Art Club members, promote the village and improve the appearance of the station."
Greater Anglia's customer and community engagement manager, Alan Neville, said: "This is a great example of the community coming together to improve a public area and the result is excellent.
"I am sure it will add to a sense of pride in the area and that passengers will enjoy seeing it as they pass through the station."
Greater Anglia's Station Adoption initiative is now in its 20th year and now has over 330 station adopters across the region.
The scheme enables individuals or groups to adopt their local railway station and contribute to its use and welfare for the benefit of their community. Station adopters work with Greater Anglia and, on some branch lines, also with the local community rail partnership, to bring about improvements or care for gardens and floral displays to benefit local wildlife and make stations more welcoming.
Greater Anglia provides funding to help station adopters cover the costs of small projects, such as the creation of station gardens and/or to purchase materials to help improve the station environment.
Images: Roger W Haworth / Greater Anglia