New building supports nearby development of 5,000 homes
Station will be 'gateway' that Kidbrooke Village can be proud of
New ticket office replaces interim station building
Southeastern's new station building at Kidbrooke opened for business on Friday morning, supporting the 5,000 new homes next to the station in Berkeley's Kidbrooke Village development.
A new ticket office at the station will greatly improve the passenger experience through increased capacity and a pleasant environment both in front of the station and within the ticket hall. The building will provide an impressive gateway to this part of London, complementing the surrounding development. Ticket vending machines are also provided for times when the ticket office is closed.
Delivery of the new station at Kidbrooke was a collaboration between Berkeley, Network Rail and Southeastern, with the objective being to deliver a new flagship station building as part of the Kidbrooke Village development.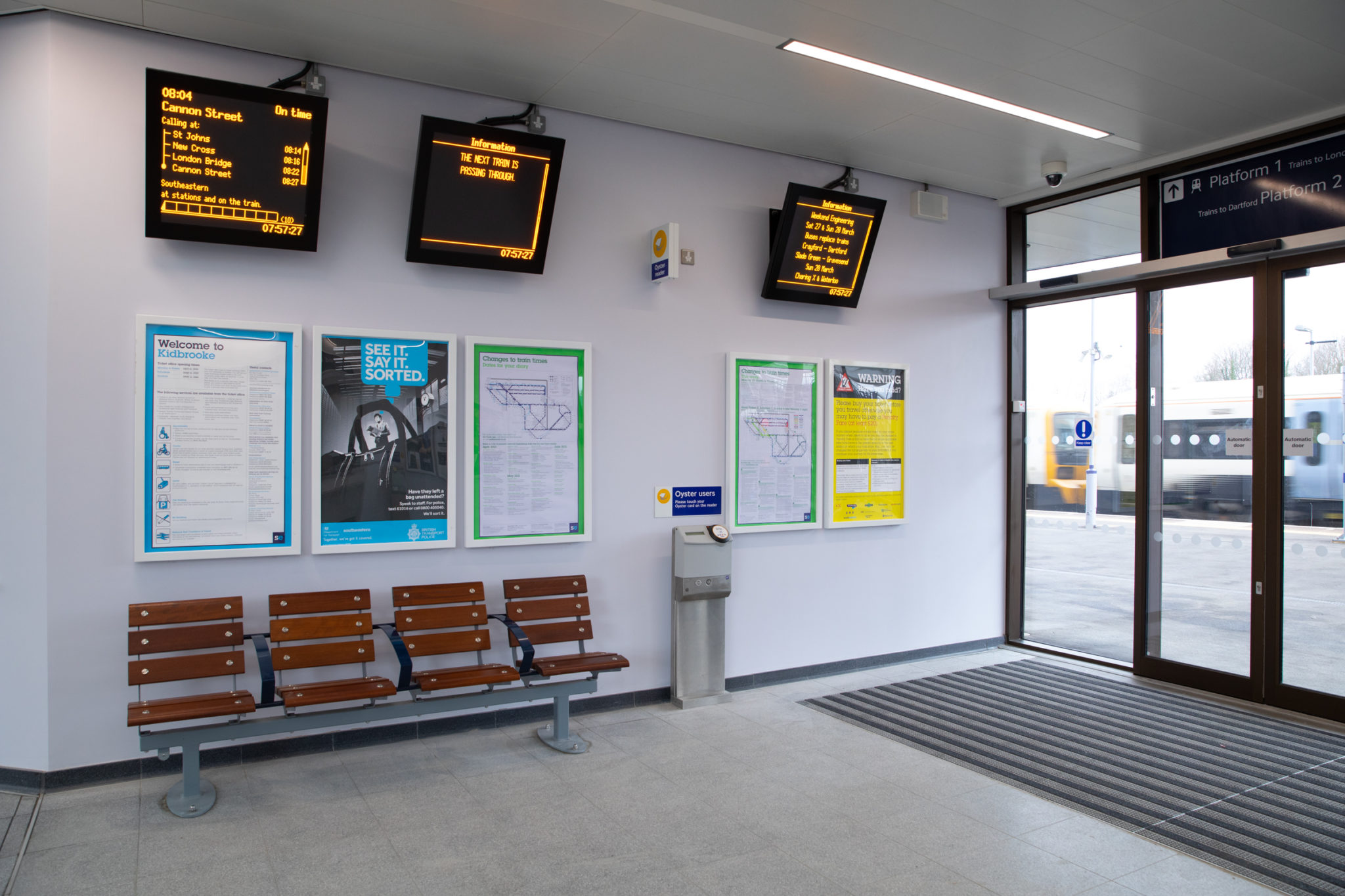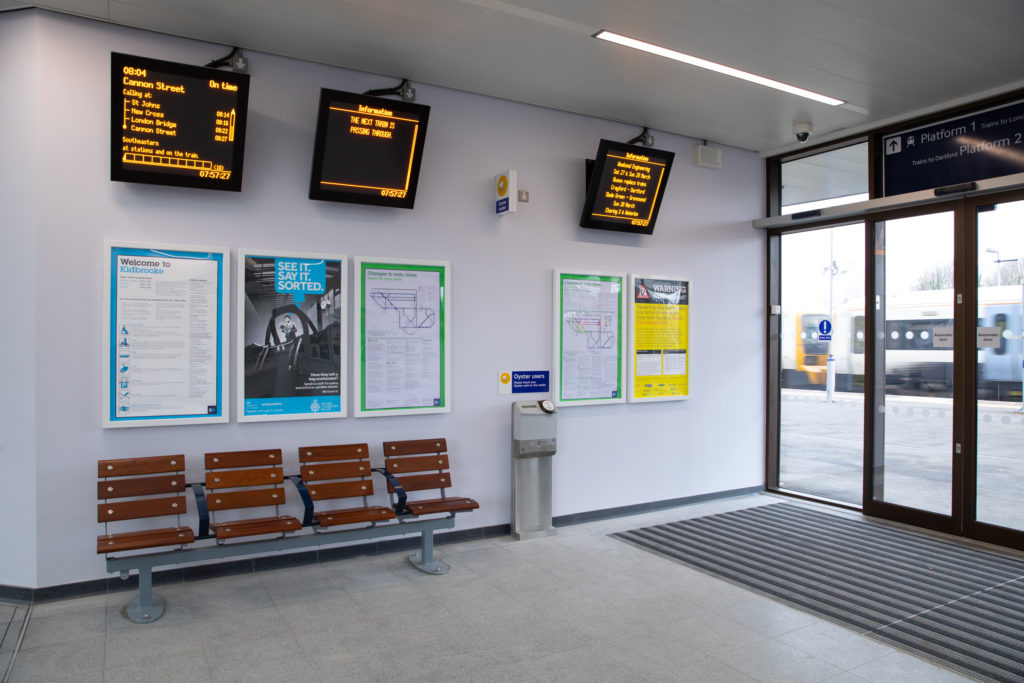 As part of the project, each of the delivery partners needed to work closely together to ensure the work could be completed to support both passengers and railway staff, as well as integrating with the wider Berkeley regeneration scheme in the vicinity of the station.
David Wornham, Passenger Services Director for Southeastern, said:
"We're always wanting to do more for our passengers, and rail passengers in Kidbrooke now have a station built back better of which they can be proud. Regeneration has seen the area around Kidbrooke station transformed in the last ten years, to become a vibrant and modern place to live and work.
"We're also pleased to have been able to work with Berkeley, who funded the new station, and who handled the planning process to ensure the new station sat comfortably amongst the wider regeneration strategy on what was the old Ferrier Estate."
Paul Harwood, Network Rail's Investment Director for the Southern Region, said:
"The new Kidbrooke Station is a great example of Network Rail working together with the private sector and train operator to massively improve an existing station – and some of this being achieved while working within the constraints that COVID-19 has had on construction activity."
"The station was funded by Berkeley as part of their new Kidbrooke Village development and the delivery was very much a collaboration between Network Rail, Berkeley Homes and Southeastern trains. It was clear that local stakeholders wanted an easily accessible station, linked to local bus services, and which will deliver a better experience for the residents and businesses of Kidbrooke Village, so we are so pleased to be able to provide this."
Karl Whiteman, Divisional Managing Director for Berkeley East Thames, said:
"Ensuring that the homes we build are well-connected is key to our regeneration vision for Kidbrooke Village. We've invested over £5 million in local transport facilities in the Royal Borough of Greenwich and this new station is a much welcome addition to the local area. "The station sits right next to the development's village centre, providing a sustainable form of transport connecting residents and local people to London Bridge and Waterloo East in under 20 minutes. This means that Kidbrooke Village really does offer the best of both worlds – set within 136 acres of parkland, wetlands and open space with a range of amenities on the doorstep, yet still within easy reach of central London."
Photo credit: South Eastern Railway