This morning, at Victoria Station, Her Royal Highness The Duchess of Cornwall met the people who pioneered the lifesaving 'Rail to Refuge' scheme, which enables survivors fleeing domestic abuse to access free train travel to a safe refuge. The meeting follows The Duchess' public support for the scheme's extension last week.
Rail to Refuge is a joint initiative between rail companies and Women's Aid whereby train operators anywhere in mainland UK cover the cost of train tickets for women, men and children travelling to refuge accommodation. On average four survivors a day have been using the scheme to access free train travel since April 2020.  
The Duchess met: 
Darren O'Brien, Southeastern station manager who first proposed the idea of free travel for survivors after viewing the Dispatches documentary 'Safe at Last' about Reigate and Banstead Women's Aid; 
Charlotte Kneer, domestic abuse survivor and now CEO of Reigate and Banstead Women's Aid where 'Safe At Last' was filmed;
Farah Nazeer, Chief Executive of Women's Aid, the national domestic abuse charity;
Seb Gordon, Director of External Communications at the Rail Delivery Group (RDG), who drove the adoption of Rail to Refuge as a national scheme after it was initially introduced by Southeastern and GWR. 
Over the past year, train operators have provided free tickets to 1,348 people, including 362 children over five, equivalent to four survivors travelling to safety each day on average. Almost two-thirds (62%) of people who used Rail to Refuge said they would not have travelled if the journey had not been paid for.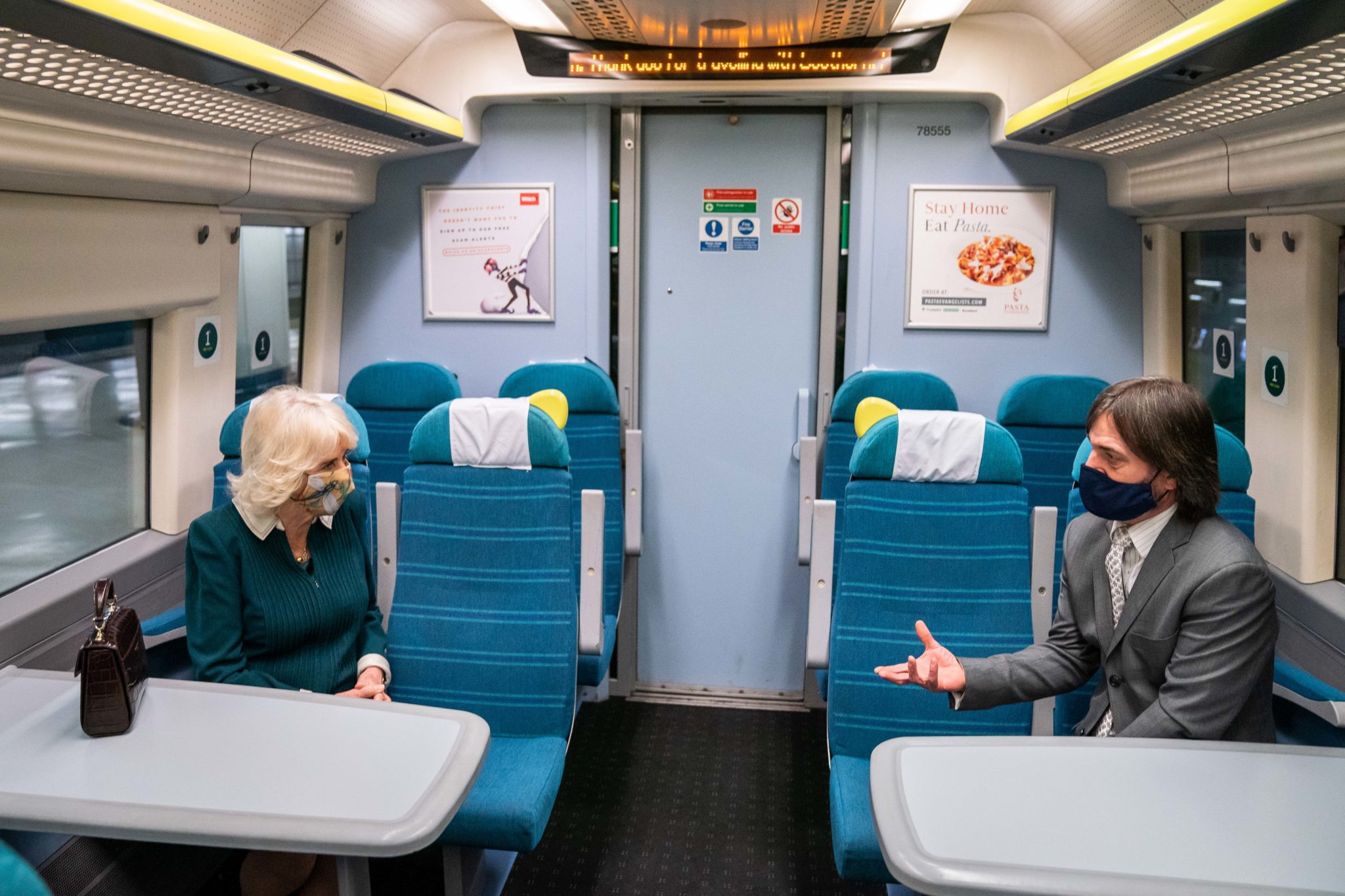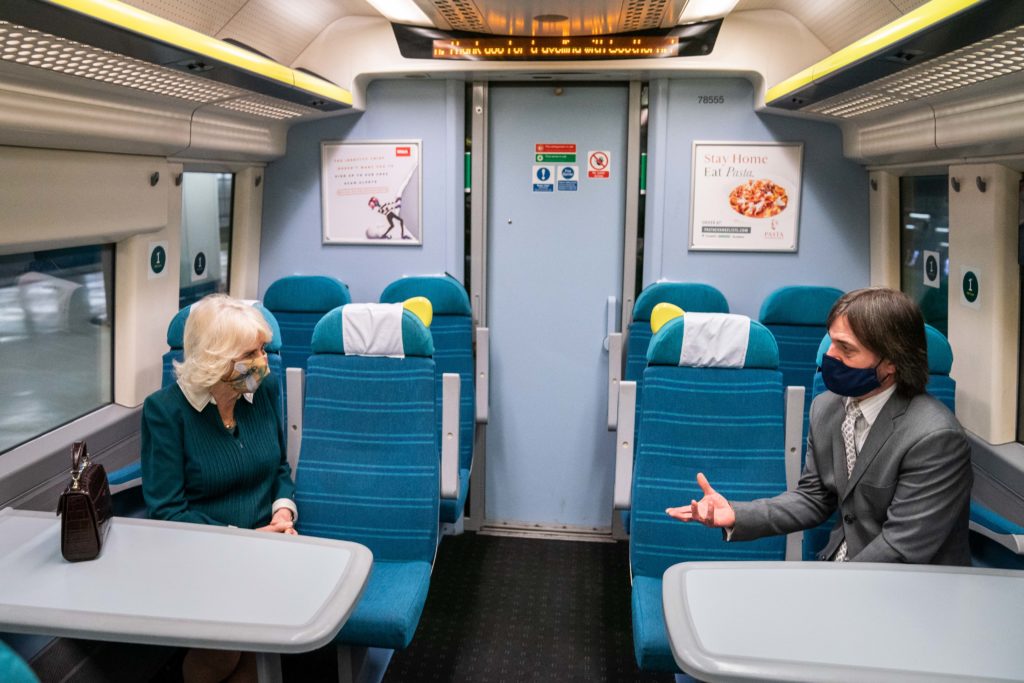 In conversation with Darren O'Brien, Her Royal Highness The Duchess of Cornwall commented:
"This is a brilliant initiative. And you should feel very proud of yourself.
"It's amazing during this lockdown how many wonderful ideas have been thought up… we need more Darrens!"
Darren O'Brien, station manager at Southeastern, said:
"It was a real honour to meet with Her Royal Highness today, and to discuss the importance and significance of the Rail to Refuge scheme. When I first came up with the idea, I had no idea how many people it would support, but I was motivated by the possibility that it could be life changing, even if just to one person. I'm incredibly proud to have played a part, and hopeful that today's activity will help to raise even more awareness of the scheme so that it continues to help others."
As well as meeting The Duchess, today was the first time that Darren and Charlotte came together after being moved by each other's work to help survivors.  
Charlotte Kneer, CEO of Reigate and Banstead Women's Aid, said: 
"We are so proud that the Dispatches documentary filmed in one of our refuges led station manager Darren O'Brien to suggest the idea to his employer Southeastern railway.  Women have told us how they have no money to pay for a train ticket because every aspect of their lives was controlled by the perpetrator. If they had not been able to get the rail fare, I dread to think what would have happened. This is a lifechanging scheme." 
Pioneered by Southeastern in 2019 and followed by GWR in March 2020, Rail to Refuge was introduced by all train operators during the first lockdown. The scheme was due to end on 31 March 2021. However, last week RDG and Women's Aid announced Rail to Refuge will be continued by train companies to help more people escape domestic abuse.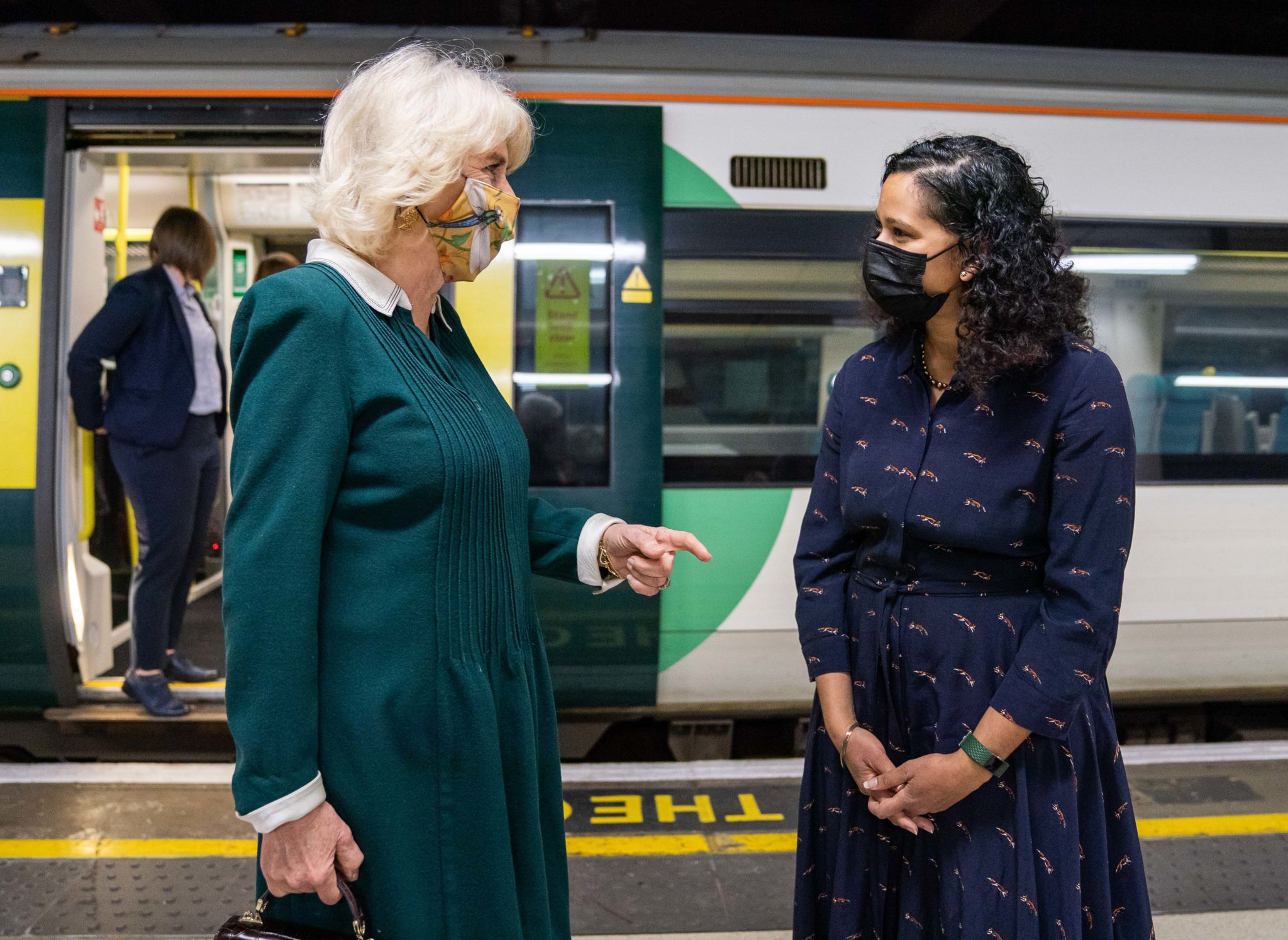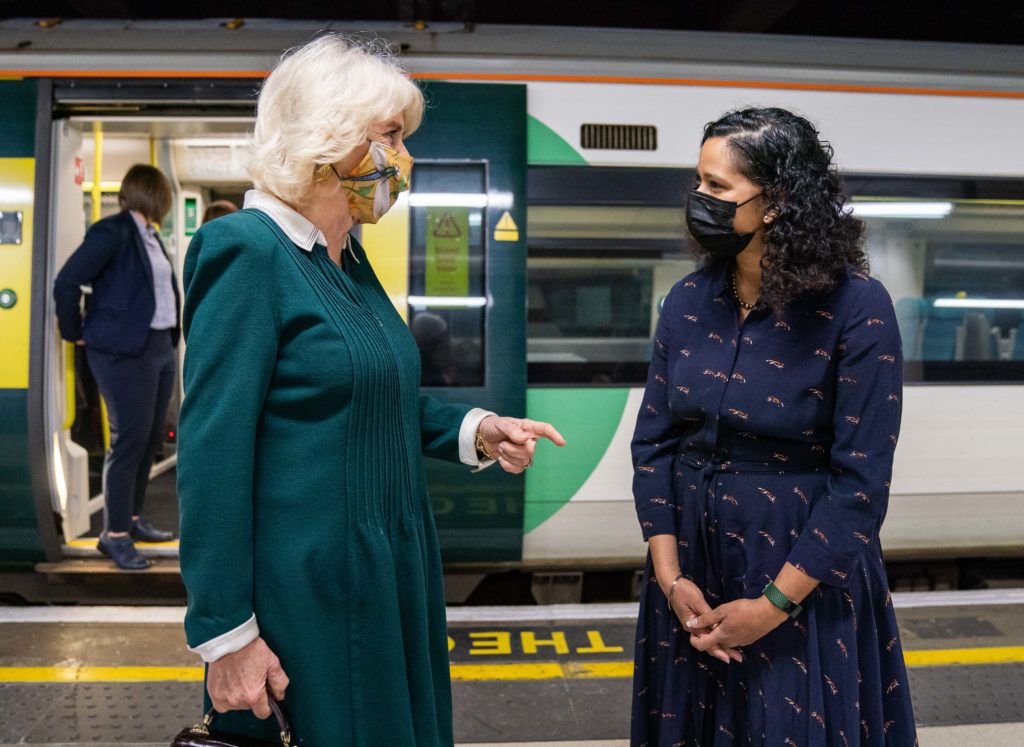 Farah Nazeer, chief executive of Women's Aid, said:
"This vital scheme shows the importance of us coming together as a society to address domestic abuse, and what we can achieve collectively. Awareness was raised through Dispatches, which inspired Darren O'Brien, and his employer Southeastern listened and took action. We are so pleased to be able to continue this important scheme which means that survivors without access to money can reach refuge. We know that economic abuse is a significant barrier to being able to leave an abusive relationship. The wonderful news that all train companies are continuing Rail to Refuge will make a huge difference to hundreds of survivors across the country." 
Seb Gordon, Director of External Communications at the Rail Delivery Group, said:
"Train companies are proud to have played a part helping so many survivors of domestic abuse, and to have gained the support of The Duchess of Cornwall for Rail to Refuge. Thanks to Darren's idea and the support of all the train companies that ran with it, we've so far helped over 1,300 people take the train to safety." 
Photo credit: RDG