Translink recently welcomed Lord Grimstone, Minister for Investment at the Department for International Trade and the Department for Business, Energy and Industrial Strategy, to the Belfast Grand Central Station and Weavers Cross site as work progresses on this key development.
The visit was an opportunity to promote this high-profile development opportunity with Belfast Grand Central Station at its heart as a key project for the city and a catalyst for inward investment for the rest of Northern Ireland.
Translink has been working closely with the Department for International Trade to showcase the investment potential in this regeneration scheme. It will see the 1.3+million square foot brownfield site surrounding the new world-class Belfast Grand Central Station transformed.
Once fully occupied, Weavers Cross will have the potential to create mixed use space for Grade A office, residential, leisure, retail, hospitality, social enterprise, community space and public realm in the city centre.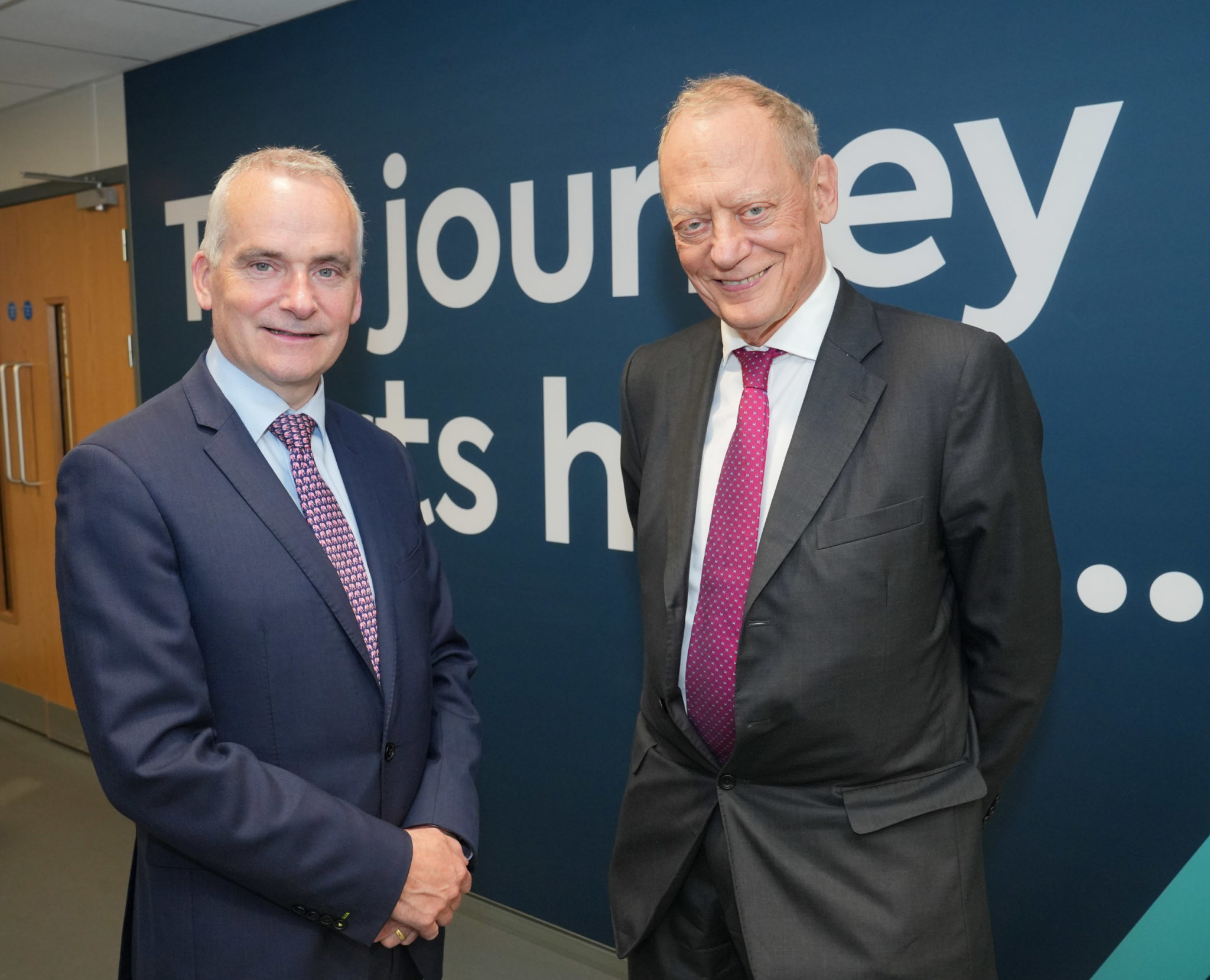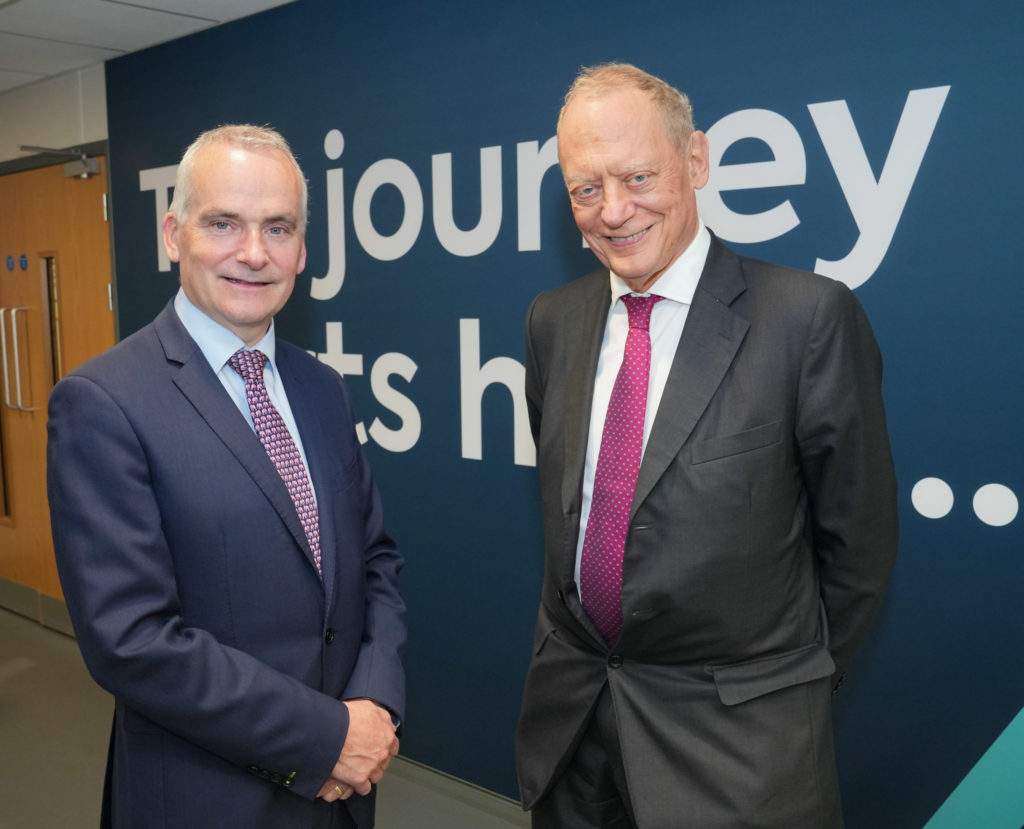 Minister for Investment Lord Grimstone said:
"Weavers Cross is an exciting component of the ambitious Belfast Grand Central Station project and is a fine example of what it means to Level Up the UK.
"Its unique site will effectively act as the beating heart of this regeneration project in bustling Belfast city centre and will be transformational for the Northern Ireland economy, stimulating economic opportunities for businesses to invest and grow, both within Belfast and beyond."
Chris Conway, Translink Group Chief Executive, said: ''We welcomed the opportunity to host Lord Grimstone to the Weavers Cross and Grand Central Station site and also to showcase our plans to decarbonise public transport in Northern Ireland. This reflects our close working relationship with DIT and partners that has already helped establish strong national and international links for the project.
"Weavers Cross will be a flagship economic driver and development opportunity for the city and for Northern Ireland as a whole. It will be delivered upon completion of the station, regenerating the adjacent lands and facilitating economic growth and urban regeneration.
"Located just a short walk from Belfast City Hall, and with a multimodal transport facility at its heart, the wider Weavers Cross city neighbourhood is in a prime location as a key gateway to Belfast, connecting the modern, progressive city with all parts of Northern Ireland and beyond – offering significant opportunities for investors
"We look forward to building on our partnership with DIT as this project further develops." Chris concluded.
Photo credit: Translink