The largest mobile crane in the UK, a Gottwald AK680 with 1,200-ton lift capacity, was used last weekend to install steel beams for the remaining viaduct spans as part of the Barking Riverside extension (BRE) project.
The beams are up to 40m in length and weigh 220 tons each. Along with cross girders they will support the railway deck which passes over the High Speed 1 (HS1) exchange sidings and Network Rail infrastructure. The cross girders for the deck spans will be installed in subsequent phases over the coming weeks.
The final spans for the 1.5km viaduct, where it crosses Choats Road, will be lifted in place over the Easter bank holiday weekend and will require some local road closures.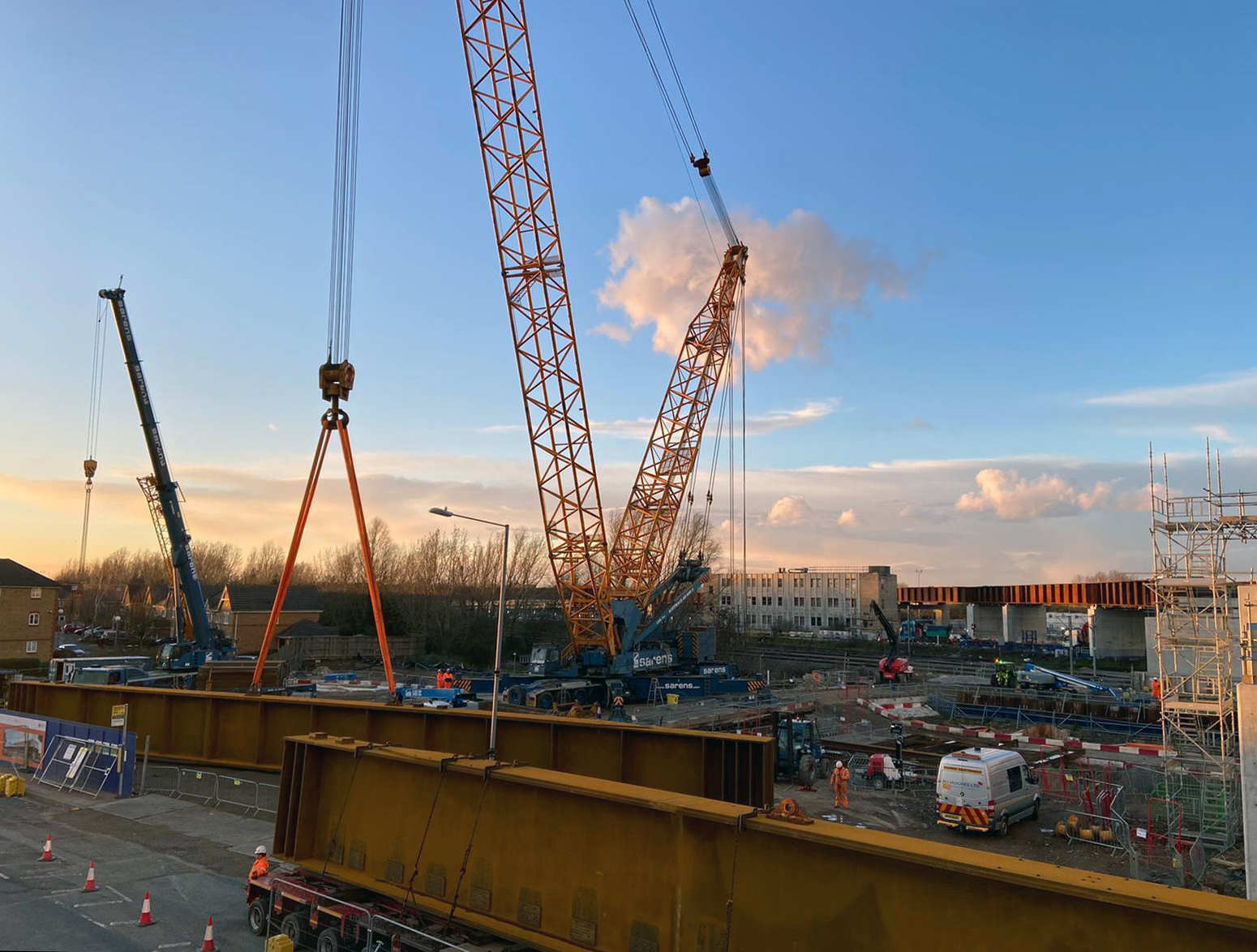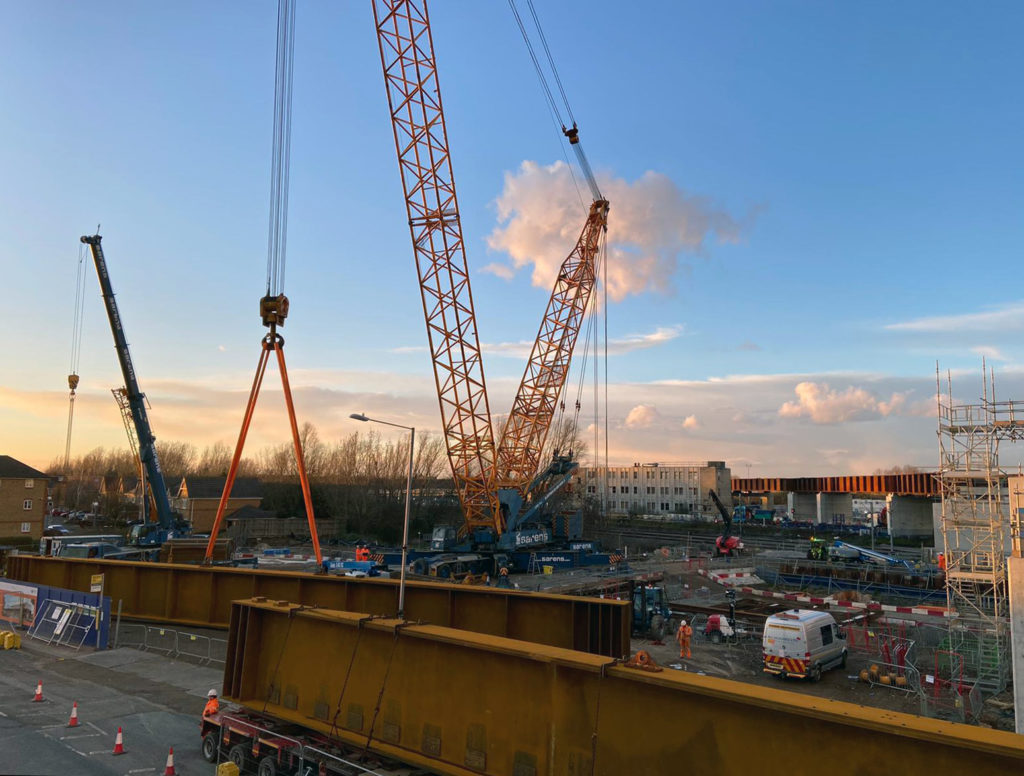 The large crane was required due to the need for longer spans in this area of the viaduct, compared to the shorter concrete spans elsewhere on BRE. In an area with multiple landowners and different assets, including DB Cargo freight operations, HS1 sub-surface running tunnels and exchange sidings, Network Rail infrastructure, the Ship & Shovel canal and a highway – the use of the longer steel spans was the most efficient way to achieve the requirements of the project while minimising impact to third parties and reducing the permanent land take requirements for the works.
The beams are being fabricated by Severfield and the main beams are the largest sections to be produced by their factory in Lostock near Bolton, Greater Manchester.
When complete, the BRE will add 4.5km to the London Overground Gospel Oak to Barking line and take it from Barking to a new station at Barking Riverside. It will transform the Barking Riverside area, unlocking 10,800 new homes, plus a new school, healthcare facilities and a new district centre with commercial and leisure facilities. A four train per hour service is expected to start in autumn 2022.
James Barrows, TfL's Head of Programme for the Barking Riverside Extension, said "It's not often cranes of this size are used in the UK and I'm pleased we got to see it in action to help us lower the beams in place. This work was completed safely and marks a significant step in the Barking Riverside extension programme as we move closer to the completion of the viaduct, which will take the new railway into the heart of the Barking Riverside and unlock the largest housing development in east London."
Photo credit: TFL