A group hoping to save a disused West Yorkshire railway tunnel for use as a cycle path has expressed astonishment at a claim by Highways England – who intend to partly infill the Victorian structure – that they are acting to "protect the interests of taxpayers".
It was revealed this week that £7.53 million has so far been committed to preparatory works for the abandonment of Queensbury Tunnel between Bradford and Halifax, almost 14 times the original estimate. The works are only 70% complete. This figure includes £264K that was spent in three months last year on 24-hour security at the tunnel despite the entrance being protected by ten-feet high steel gates, anti-vandal paint and razor wire.
Costs have escalated since Highways England failed to pay the £50 annual rent on a pumping station they installed in 2016 to keep the tunnel dewatered; the equipment was consequently switched off in September 2018. Around 37 million litres of groundwater inundated the 1.4-mile long passageway over the following 16 weeks, resulting in significant flooding and forcing the original £545K worth of preparatory works to be replanned.
Since then, a further £5 million has been spent on a temporary pumping operation, infilling a shaft, sprayed concrete works and repairs to a section of tunnel that was previously deemed as too dangerous to enter. Then, in January this year, Highways England authorised the installation of a £2 million concrete plug below another shaft, work that was due to be completed last September but has not yet started despite the company asserting that it's "urgent".
Consultants commissioned by Bradford Council costed repair of the tunnel for active travel purposes at £6.9 million in 2018.
Studies into the feasibility of constructing a greenway between Bradford and Halifax – passing through the tunnel – and technical options for the structure's repair were funded by the Government last summer and are due to report at the end of this month.
In a statement released this week, Highways England said that "all parties involved in the studies need a detailed understanding of the costs of reopening the tunnel to protect the interests of taxpayers."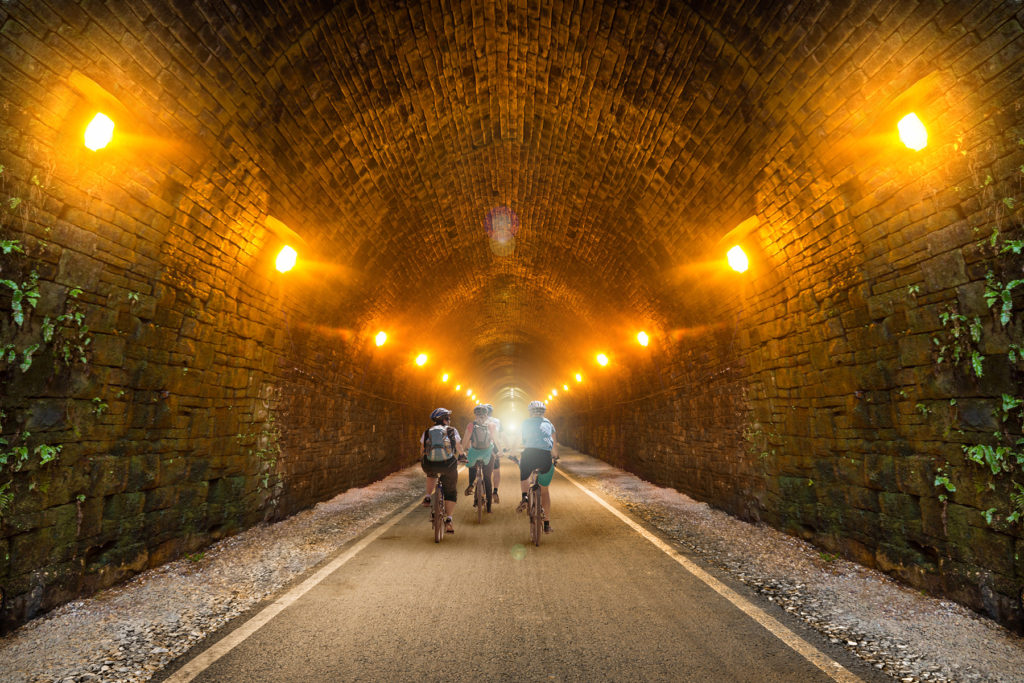 Graeme Bickerdike, the Queensbury Tunnel Society's Engineering Coordinator, said: "The only thing all parties need to know is that a single act of incompetence on Highways England's part – failure to pay £50 in rent – has so far burdened the taxpayer with a £7 million bill.
"Five years ago, their agent costed the tunnel's repair at £35.4 million – a figure that the Department for Transport's own review found had been contrived to justify the infilling plans. They simply cannot be trusted.
"Now the same firm has been asked to report on whether the tunnel can be brought back into use. This work should have been handed to a reputable firm of experienced, independent engineers; instead, turkeys have been asked to vote for Christmas.
"We have little doubt they will portray repair as unaffordable in order to justify their destructive agenda. For Highways England to profess any understanding of what's in the interest of taxpayers is laughable hypocrisy."
In its statement, the company claimed that the £264K spent on security between October and Christmas 2020 was "necessary to prevent vandalism and trespassing on site". But, according to local campaigners, only one trespass event has been recorded in two and a half years when, in September 2019, urban explorers took photographs in the tunnel. At that time, two CCTV camera systems were in situ. The only known act of vandalism was carried out by a member of the tunnel contractor's workforce in June 2020 when property was damaged on land close to the northern entrance. £237 was paid to a tenant in compensation.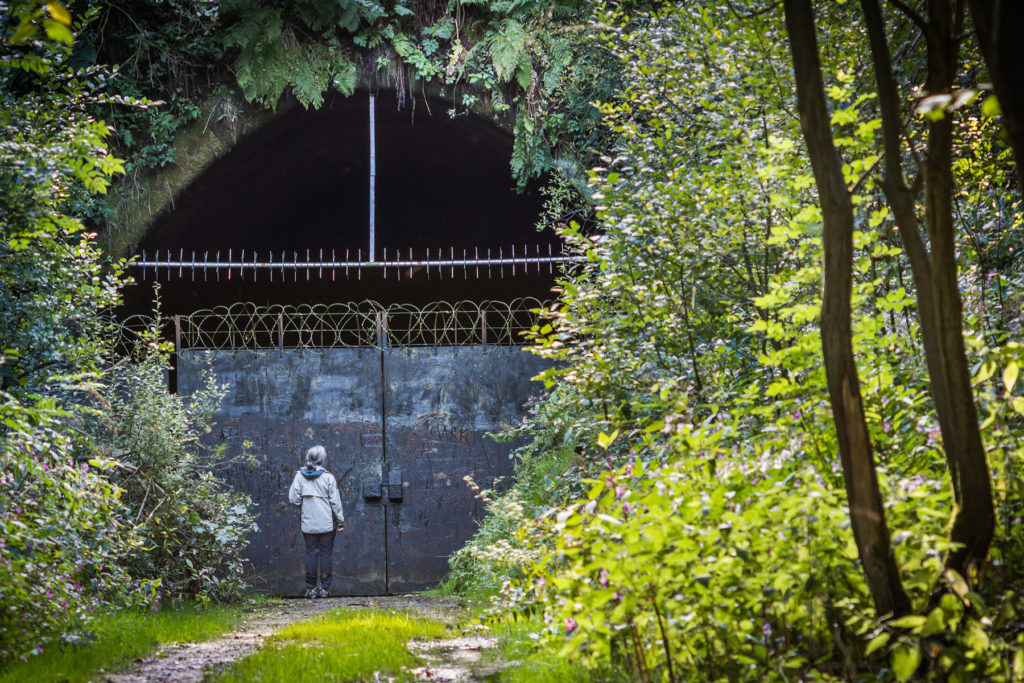 "When the generators aren't running, the approach to the tunnel is a secluded and tranquil wildlife haven," says Norah McWilliam, leader of the Queensbury Tunnel Society. "It's an inspiring place to unwind. People go there to marvel at the endeavours of navvies who tunnelled through the hill 145 years ago, but Highways England is portraying it as a hotbed of crime and anti-social behaviour.
"The idea that extra security was needed is ridiculous. Nobody can get in the tunnel without going to very considerable efforts and endangering themselves. And if security really was necessary, why didn't they employ a local firm for a few hundred pounds rather than handing their contractor more than £3,000 every day?
"Since Christmas, the security presence has been reduced to just four hours on weekday mornings. Has the threat of trespass and vandalism suddenly gone away?
"Highways England perpetuates nonsense and half-truths to create alternative realities. It has no concept as to the value of public money."
The landowner on whose property the pumping station is sited has offered to facilitate a dewatering of the tunnel, allowing steel reinforcement and sprayed concrete to be installed at the shaft where Highways England currently intends to fit a concrete plug. This would reduce the cost of the work from £2 million to around £250K and significantly diminish the risks to which the contractor's workforce would be exposed. A response to the offer is still awaited.
Featured photo credit: ©FourByThree