With live events cancelled due to the covid pandemic, YRP moved its annual awards online.
Every year, YRP hosts a dazzling black-tie dinner and awards ceremony to showcase and celebrate the achievements of young professionals working throughout the industry, as well as to inspire them to become the future leaders of rail.
The event is attended by some of the largest and most influential organisations and individuals from across the rail industry, presenting an incredible opportunity to network and socialise with like-minded professionals of all ages who understand the importance of supporting and investing in the future of the industry's workforce.
Through the customary presentation of the prestigious YRP Awards, YRP recognises individuals who have made exceptional contributions to the rail industry, through their outstanding achievements, extraordinary enthusiasm and inspiration to others.
Past venues have included The Roundhouse, Derby (see right), and The Brewery, London. For 2020, the stunning Emirates Old Trafford Cricket Ground in Manchester was earmarked as the venue, with keynote speaker Andrew Haines, chief executive of Network Rail.
Due to the coronavirus pandemic, this year's plans had to be put on hold several times – but we remain hopeful we can still hold a big awards dinner next year. However, not to be defeated, YRP made alternative plans to move the event online and hold a virtual awards ceremony, without the dancefloor and photobooth, but still with the tuxedos, sequins, awards and – at attendees' own discretion – glass of fizz!
The run-up to the awards carried the usual flurry of excitement. We shortlisted 38 brilliant industry colleagues from hundreds of applications. From that list, a judging panel of senior rail representatives chose 11 exceptional finalists.
The online event itself took place on 3 November and was led by our YRP Chair, George Chilcott, together with Steve Mole, managing partner at CPC Project Services. CPC is the proud sponsor of the YRP Annual Dinner and Steve is a long supporter of YRP as well as an entertaining speaker, so we were delighted he could join us in this year's different format.
We were joined, not only by our hosts and finalists, but by YRP members and supporters from across the country in an entertaining hour of celebrations.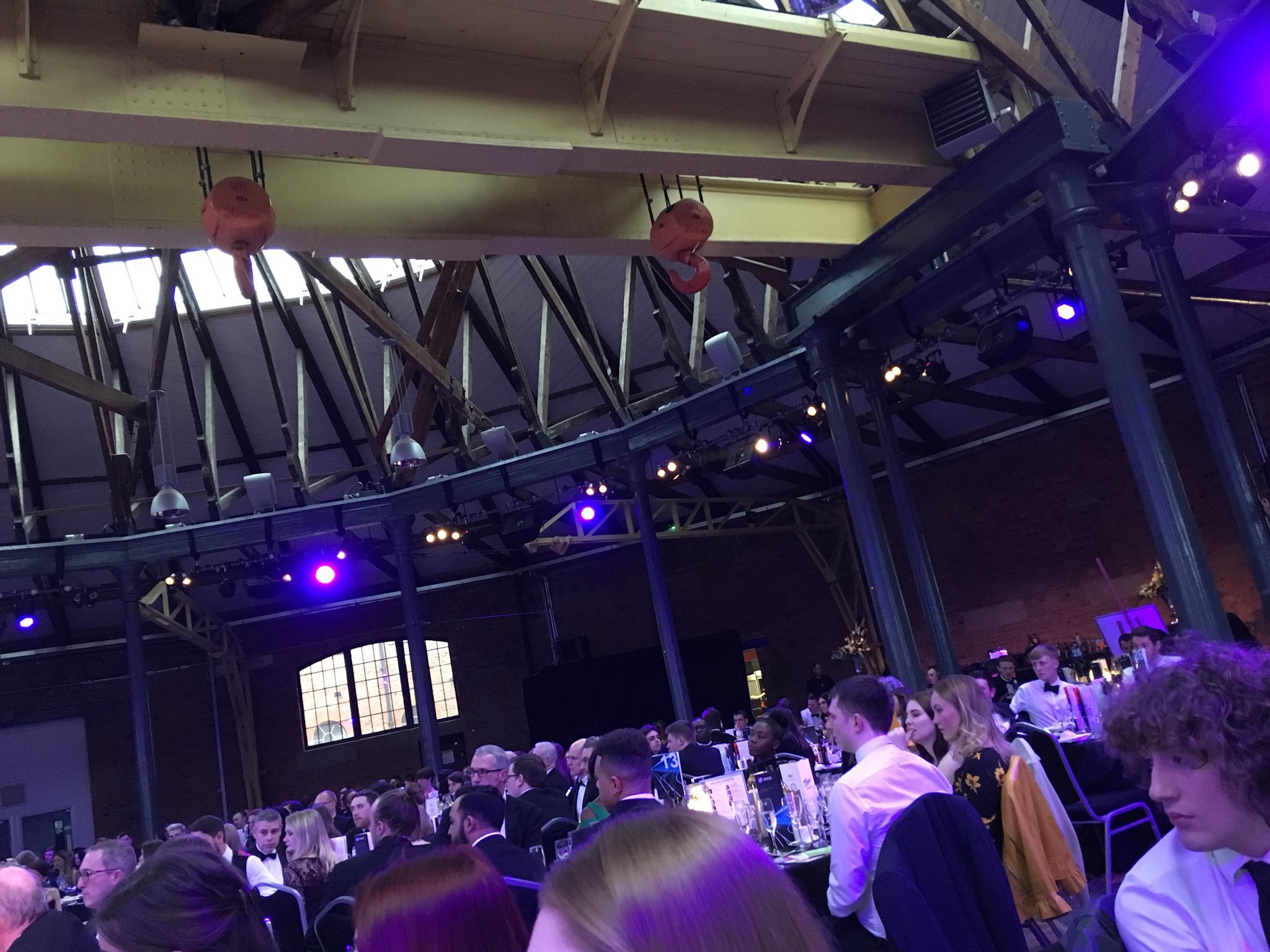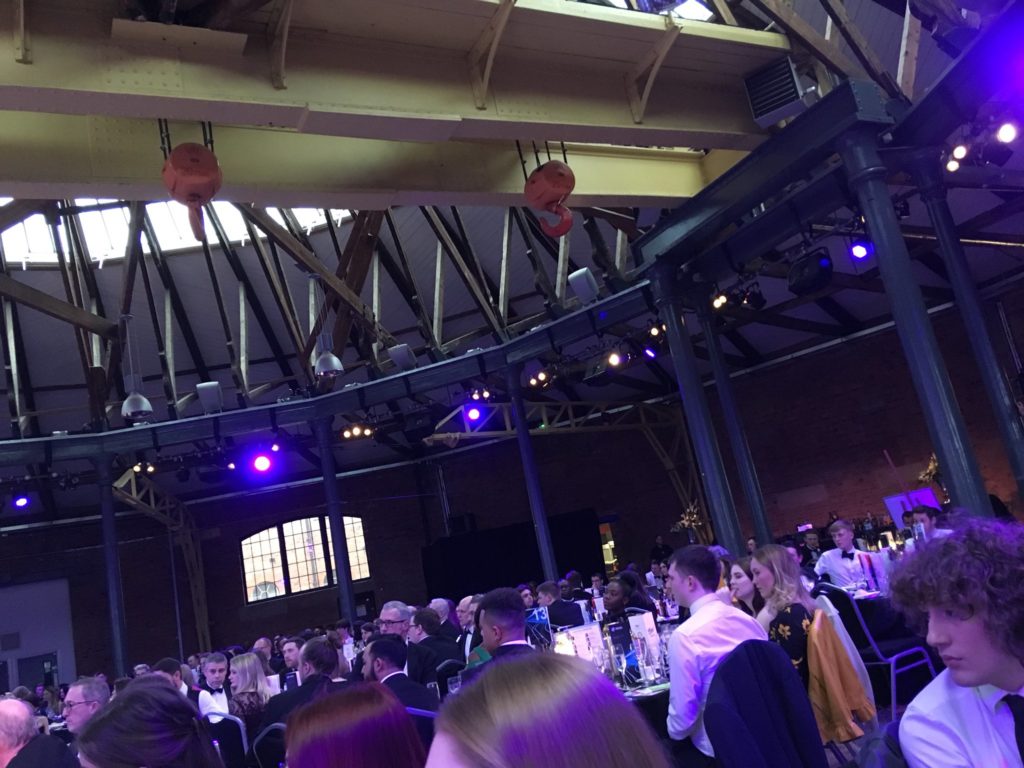 We are now delighted to announce, and introduce you to, our three winners (through short extracts from their nominations and their reactions to winning):
YRP of the Year – Hannah Truscott (commercial project manager, Bombardier Transportation)
After learning first-hand about the huge impact of working with local schools, Hannah actively supported setting up Bombardier's 'STEM Hub', working with key contacts from across the business on this.
Hannah is committed on the diversity agenda and is always keen to get involved in activities to support this. Working with local schools she has invited careers advisors to Bombardier to promote career options within rail ensuring that we are making the most of our local talent by encouraging a broad range of students to consider a career in rail.
Hannah said "My interest in rail stemmed from a visit of a Bombardier employee to my secondary school, where she spoke about the importance of changing the stereotypical perception a rail employee. She talked about the variety of roles available in the sector, ranging from train drivers and customer service to engineers and project managers.
"I hope to have the same impact on the schools I visit over the course of my career as she did for me."
YRP Mentor of the Year – Nerdeep Mann (area production manager, Bombardier Transportation)
Nerdeep works tirelessly towards encouraging and empowering our people, in addition to supporting females and the wider diversity agenda within our production area. Nerdeep's drive and determination, supported by his strong personal values in nurturing and developing people, is an inspiration to many colleagues, peers and apprentices yielding widespread positive outcomes.
Nerdeep said: "Over the last few years, I have seen the criticality of recruiting young rail professionals as they offer such valued contributions to our business, a new way of thinking and doing things in what has been a very 'traditional' world!
"Many of our apprentices are already on successful paths, setting out their career goals with development plans – our company's future is in very capable hands!"
YRP Apprentice of the Year – Jack Dalton (Network Design Engineer, Telent Technology Services)
Jack is always looking for ways to increase efficiency, particularly for repetitive tasks. He challenges the way in which things are done with a view to streamlining processes, but always in a positive and appropriate manner. He even highlighted improvements that could be made to a new Network Configuration tool, which was appreciated by all and has made him popular with the customer.
Jack said "It is an absolute honour to receive this award and I'd like to thank Telent for making this possible and giving me the opportunity to learn and succeed!
"My future career ambitions are to keep heading in this current direction. I want to delve deeper into the Networking world and continually challenge myself every day.
"I think it is vital to have young people within the Rail industry as they form the future, and I encourage young professionals to learn more and get involved!"
Word from the chair
Speaking about the event, YRP chairman George Chilcott said: "Whilst I would have liked to present the YRP awards in the usual way at our annual awards dinner, I am really pleased we were still able to take the time to recognise all the nominees, short-listers, finalists and winners for their achievements over the last 12-18 months.
"The online presentation proved a popular event, and the event recording has been widely shared through YouTube – showing us that the level of interest the industry has in its young, brightest and best is as strong as ever."
Thank you to all involved and, again, huge congratulations to our winners!