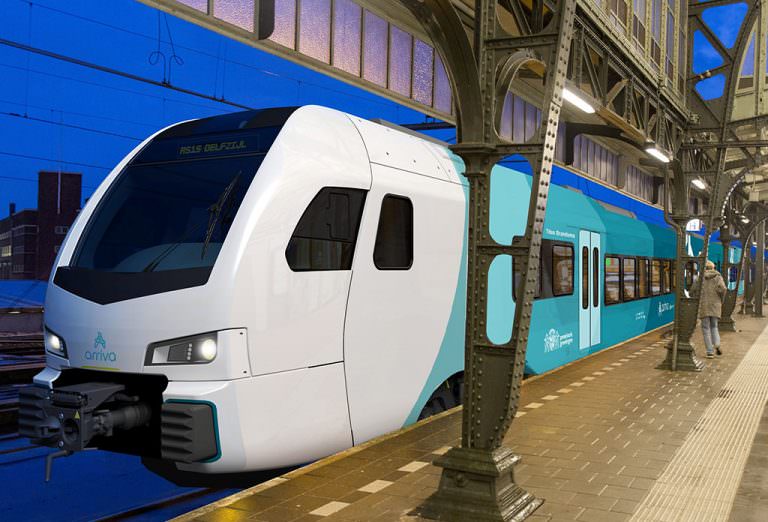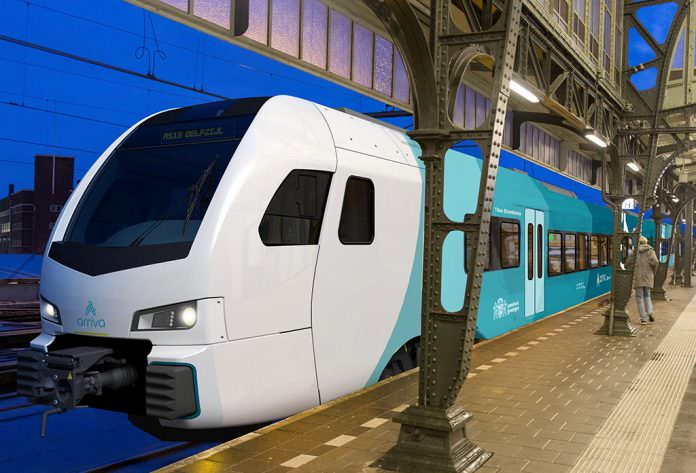 Arriva has ordered vegetable oil hybrid diesel trains to operate its Northern Lines services in the Netherlands.
Swiss manufacturer Stadler will supply 18 two-car Hydrotreated Vegetable Oil (HVO) hybrid diesel trains – described by the company as the first train in the world to combine regenerative technology with a HVO engine.
This new Stadler product line has been called the 'WINK'. They are 55.5m long and can travel at a maximum speed of 140km/h.
Referred to be Arriva as the Flirtino, the train has been designed in such a way that it can be converted from diesel into a battery-powered multiple unit when partial electrification of the lines is completed in the mid-2020s.

Arriva was awarded the Northern Lines contract in July this year. The first HVO trains will go into service in 2020.
As well as placing a €170 million order for new hybrid trains, Arriva has committed to installing batteries in all of its existing fleet of 51 Stadler GTW trains.
Arriva Group chief executive Manfred Rudhart said: "As one of Europe's largest transport operators, we are proud to be delivering into service world-first Flirtino trains for our Dutch customers. This is a major step towards creating a future where transport across Europe is cleaner, greener and more sustainable.
"Our investment in these new green technologies shows our commitment to ensuring that the environment remains top of the transport agenda across our operations in mainland Europe – an area which is an important growth engine for Arriva."
---
Read more: Hyundai Rotem signs €50m maintenance contract in Ukraine
---