A tunnel breakthrough in Gretzenbach has marked the completion of the 2.6km Eppenberg tunnel.
The fit-out of the tunnel will now begin and is expected to take around a year.
SBB are halfway through the six-year project, which it said was running on schedule and in line with its CHF 855 million (c€738 million) budget.
The Eppenberg tunnel is located on the line which links Olten and Aarau. The tunnel will create a new four-track railway between Däniken and Wöschnau, generating much-needed additional capacity along the route.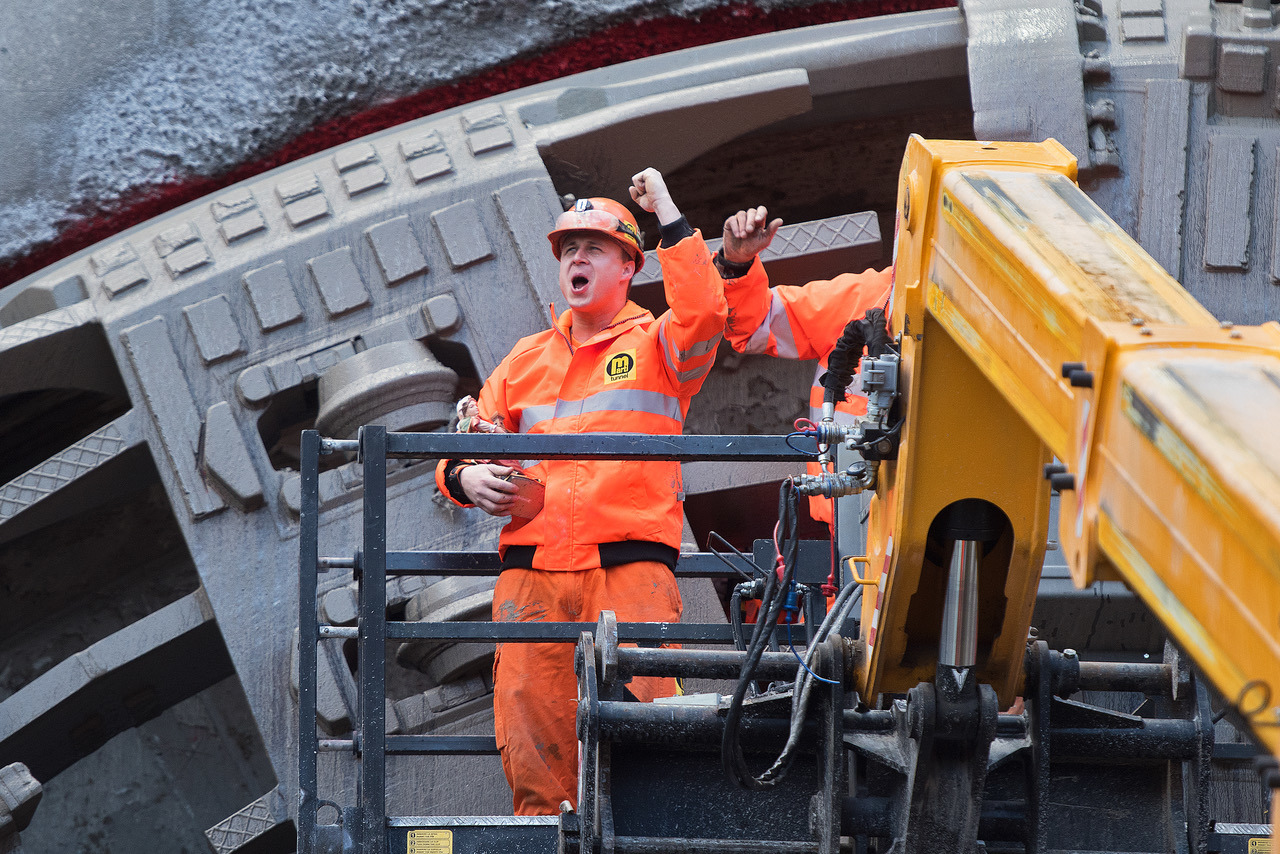 Around 550 trains currently use the corridor every day, making it one of the country's busiest rail routes. As well as SBB's domestic services the line is shared with freight traffic and international long-distance services.
On February 2, 200 invited guests travelled to Gretzenbach to see the 2.4-tonne TBM complete the final few inches of the tunnel.
The tunnel is scheduled to be commissioned ahead of the 2020 timetable change.
---
Read more: EU funds €451m modernisation of Elin Pelin-Kostenetz line in Bulgaria
---