Transport for London (TfL) has published the results of its step-free access consultation as it launches a trial of a new bridging device as part of its ongoing work to make the capital's network more accessible and inclusive.
The specially commissioned bridging device has been designed to provide additional support, comfort and reassurance to customers at step-free stations where there remains a small gap between the platform and train carriage.
Customers will be invited to try the new bridging device at eight Jubilee line stations until February 2023 – including London Bridge, Canary Wharf and Green Park. Customers can turn up at any one of the stations in the trial to request to use the bridging device and station staff will be able to deploy the device. They are also available to assist customers wanting to get off the train at one of the trial stations, by requesting for a member of staff to be waiting with the device.
The bridging device is the same width as the boarding ramps already in extensive use across the network but is only 200mm in length. Customers who have used the device are invited to provide comments about their experience including suggesting a name for it.
If the trial is successful, TfL will consider extending the use of the bridging device across the London Underground and wider TfL network as it continues working to make the capital's network more accessible and inclusive.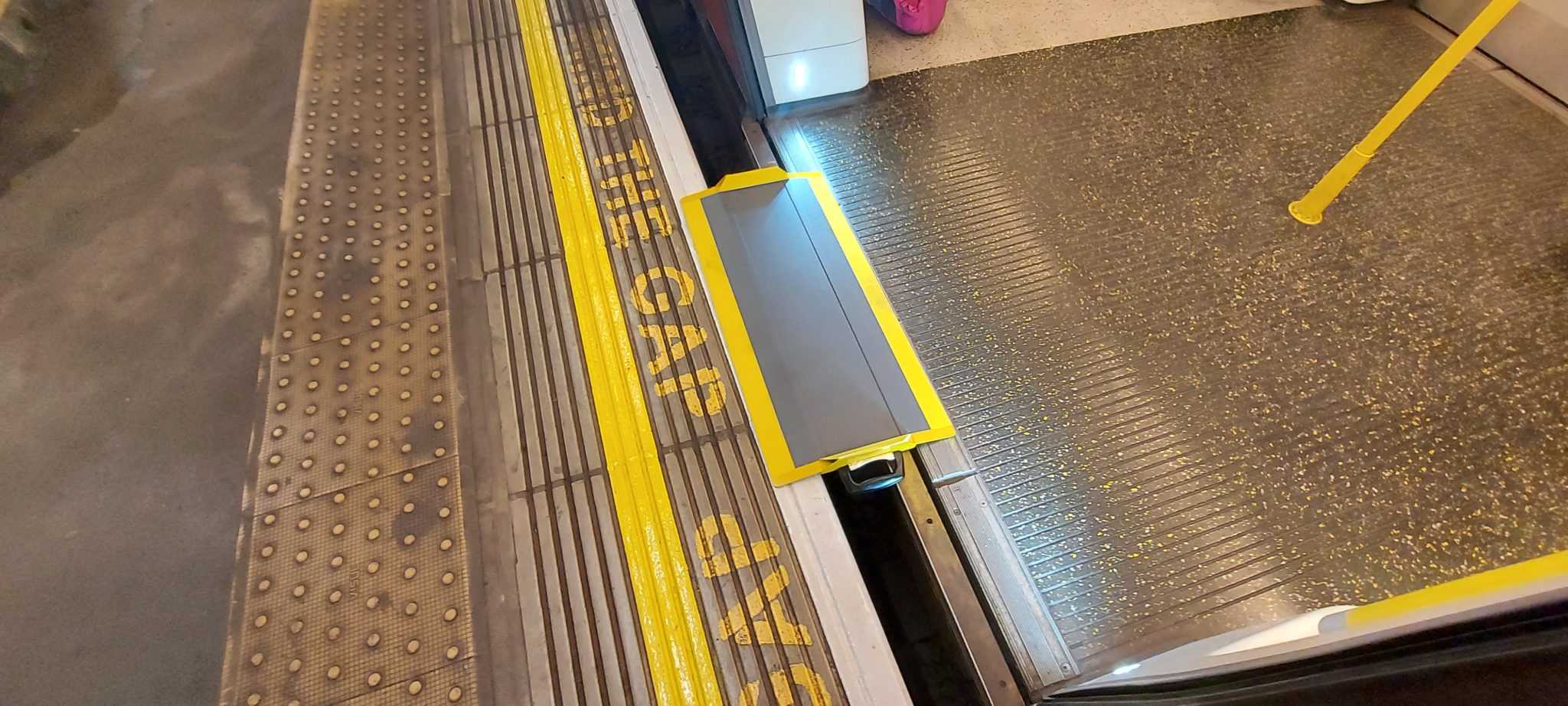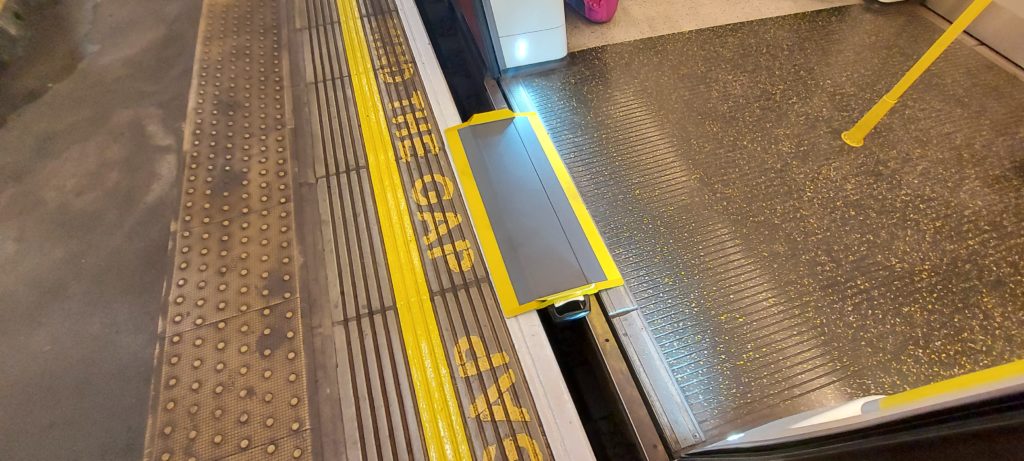 From November 2021, TfL ran a 14-week public consultation looking into how it could best shape the future of step-free access on the Tube when suitable funding is identified.
More than 5,500 people took part in the public consultation, with the headline responses including that 66% of public respondents would use the Tube more if there were more step-free stations. 880 people who completed the consultation said they do not currently use the Tube, but 80% of these said they would use it if it was more accessible to them.
Mark Evers, Transport for London's Chief Customer Officer, said: "Making our transport network more accessible and inclusive is a top priority for us, as we know that a more accessible public transport network benefits everyone. The response to the consultation shows how important accessibility is for encouraging more people to use public transport. The bridging device has been designed to improve customers' confidence and experience of using the network and I hope as many people as possible try it out during the trial period.
"The results of the step-free access consultation have already been embedded in our short-term work to improve accessibility and will continue to shape our future goals."
Other key findings in the consultation include:
Stations that interchange with other transport services were a clear priority for respondents, along with stations that are within easy reach of hospitals and healthcare services.
69% of public respondents felt that it would be best to prioritise step-free access at a combination of some smaller and medium sized Tube stations and part of a complex station (as opposed to just one complex station; a few medium stations; or more smaller stations). 
63% of respondents preferred for TfL to 'plug the gaps' where there is a large area with few step-free stations rather than create 'hubs' by filling in the gaps where most of an area is already step-free.
More than half said their usage of the Tube would expand (52%) and that their journeys would be made easier (68%) and less stressful (64%) if their most important Tube stations were made step-free.
There are now more than 200 step-free stations across the TfL network. These include: 92 Tube stations, 62 London Overground stations, all DLR stations and Tram stops. All 41 Elizabeth line stations have step-free access, with the majority of central stations being step-free from street to train.
Image credit: TfL