Sunbelt Rentals Rail – the new name for A-Plant in the rail industry – has added £400,000 of new solar lighting towers to its hire fleet.
Twenty-five award-winning Prolectric ProLight Solar Lighting Towers have been purchased, providing a silent, clean, carbon-free off-grid solution.
They have been purchased as part of Sunbelt Rentals Rail business and in support of Network Rail's CP6 target to reduce non-traction energy consumption by almost 20 per cent and carbon emissions by 25 per cent.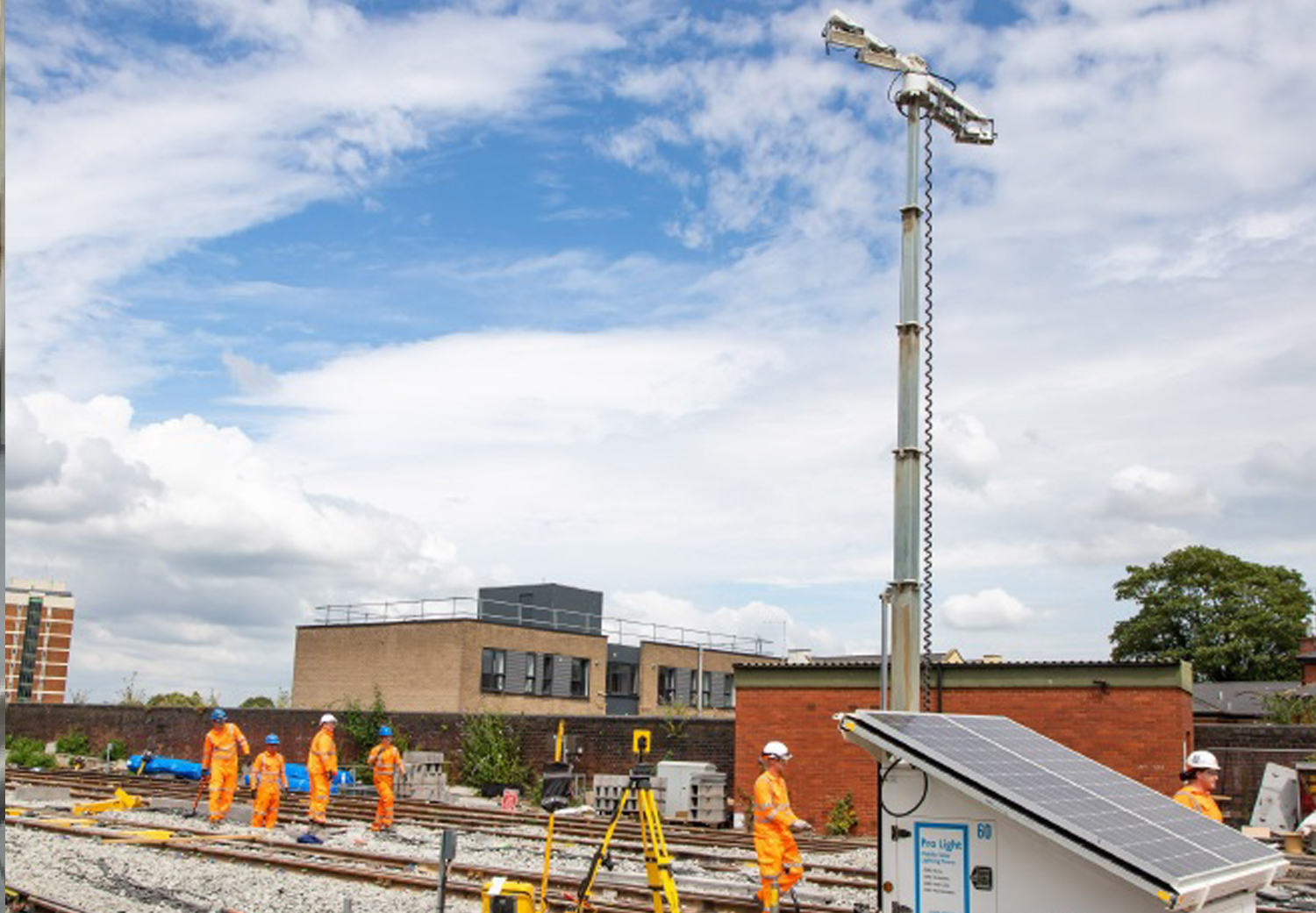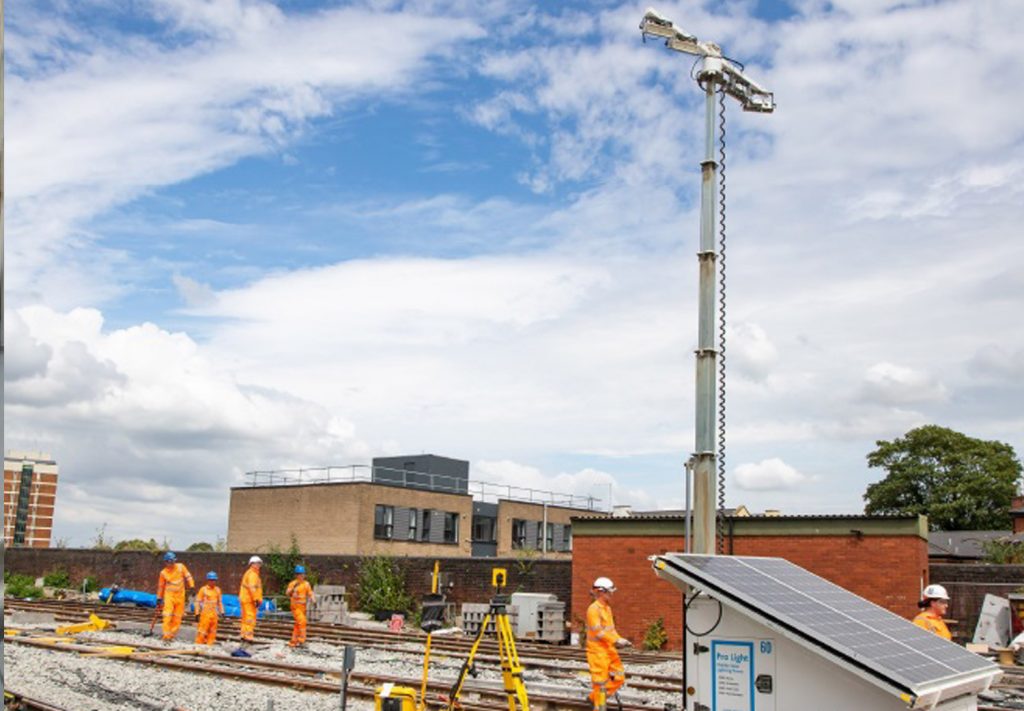 The ProLight does not require fuel and its digital inbuilt remote-control function allows operators to alter the settings remotely, storing key data that can be monitored or evaluated over time.
The high-performance lighting tower will be used on rail renewal sites including access roads, the welfare cabin area, car parking and the track working area.
Paul Price Director of Rail at Sunbelt Rentals said: "There's no doubt these new technologies are going to be a complete game changer for our industry and we need to push on to get to a place where using this type of technology is just the norm.
"The environmental impact of running diesel tower lights all night on large-scale sites is no longer sustainable. It's not just about carbon emissions; Network Rail's lineside neighbours are also very important to us and by using solar harvesting, we're not polluting their environment with unwelcome fumes and noise.
"The demand for sustainable, lower carbon producing tower lighting has increased in recent years and Sunbelt are delighted to offer the biggest fleet in the country. We've made an initial investment of 25 units, with plans to purchase further stock later this year, we anticipate that these solar lighting towers will be a prominent offering in our fleet soon."