Virgin Hyperloop One has agreed to conduct preliminary studies for potential hyperloop systems in the states of Maharashtra, Karnataka and Andhra, India.
The reviews will identify potential routes and analyse the high-level economic impact and technical viability of hyperloop solutions in India.
According to Virgin Hyperloop One, if hyperloop networks were established and linked among all three states, India could create a nationwide network that would enable travel within major cities in India in under two hours, linking almost 75 million people.
Chief minister of Maharashtra Devendra Fadnavis said: "Mumbai and Pune, the most and seventh most populous cities in India respectively, have the potential to provide an optimal route with a high density.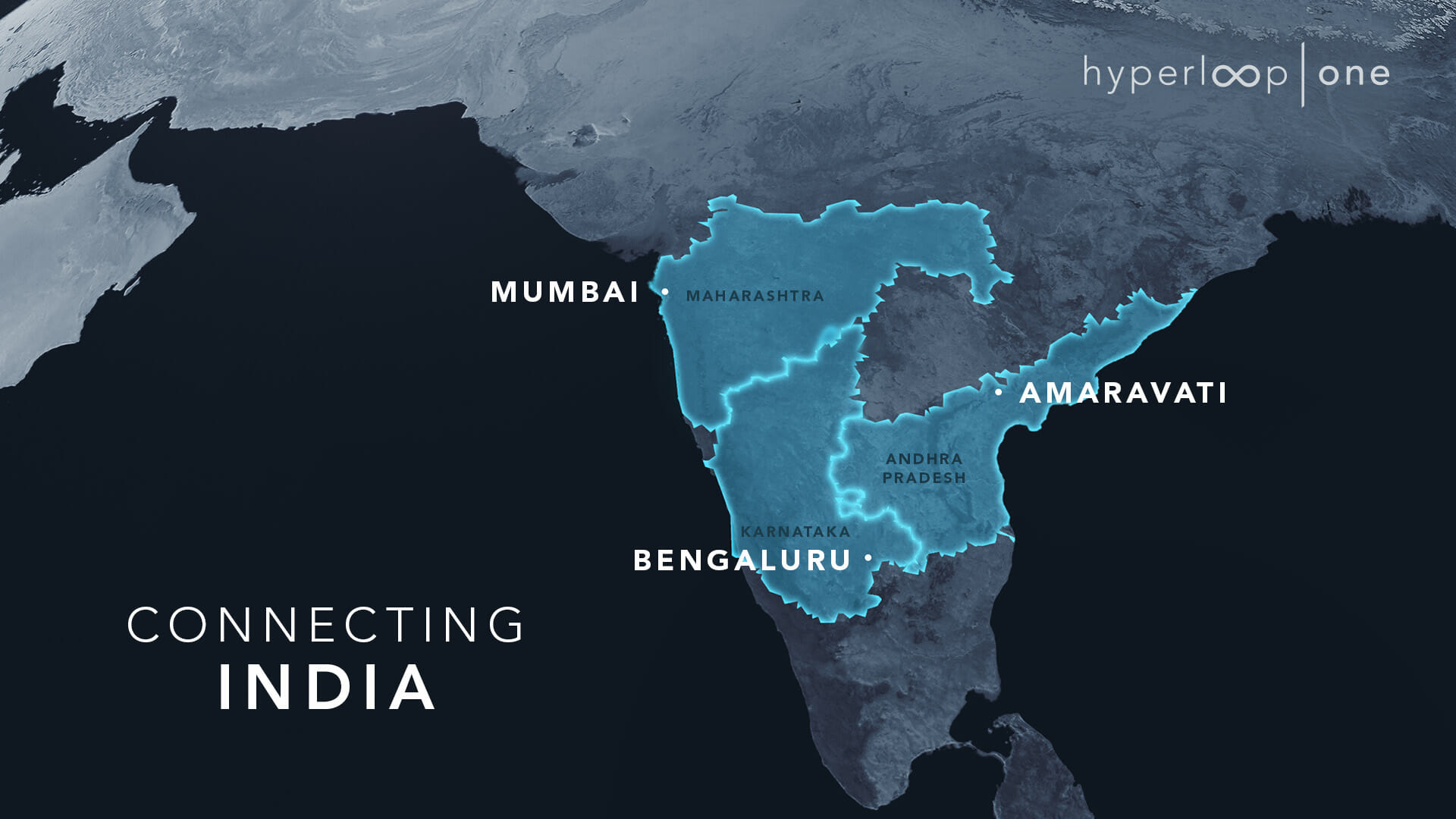 "By reducing travel time to under 20 minutes, a hyperloop route will help intensify the connectivity between the metropolitan regions of Pune and Mumbai, transforming the two cities into India's first and largest Megapolis."
Nick Earle, is the senior vice president of global field operations at Virgin Hyperloop One. He said: "Hyperloop could change the face of India just as trains did during the Industrial Revolution."
He added: "India has a proud track record of technological advancement by leapfrogging legacy solutions as illustrated by the successful national roll out of 3G and 4G networks.
"Hyperloop represents a leapfrog opportunity which will enable a dramatic reimagining of the complete transportation system."
---
Read more: DfT assesses feasibility of a hyperloop in the UK
---