Major orders from its homeland, Hungary, Norway, the Netherlands and Germany has helped Stadler to "emerge stronger" from the crisis it endured in 2015.
After receiving a record-breaking number of orders in 2014, the following year the Swiss train maker felt the impact when the country's central bank sent exchange markets into a frenzy by ending its cap on the Swiss franc (CHF) – known as the "Frankenschock".
But two years on and Stadler has reported on a successful year to coincide with its 75th anniversary, returning to sales figures from before the crisis hit.
Not only did Stadler have an order intake of around 3.5 billion CHF (∼€3 billion) in 2017, but it now employs 7,600 members of staff – more than it ever has before.
In addition, Stadler's service division received a record order book of 800 million CHF (∼€695 million), which accounted for around 22 per cent of all orders.
Although the rolling stock market continues to grow, Stadler will be faced with stronger competition following the anticipated merger of Siemens and Alstom. But Stadler believes that this represents an opportunity for it to enter a new market segment.
A spokesperson for Stadler said (Translated from German): "The size of the competitors is also a way to exploit its strengths for Stadler. Quick decision-making, high customisation and adherence to delivery dates are qualities Stadler is known for – for large companies, however, they represent a challenge.
"The merger, however, Siemens and Alstom achieve market power of over 85 per cent in the so-called signal-form."
---
Like this story? Follow us on Facebook to keep up to date on rail industry news
---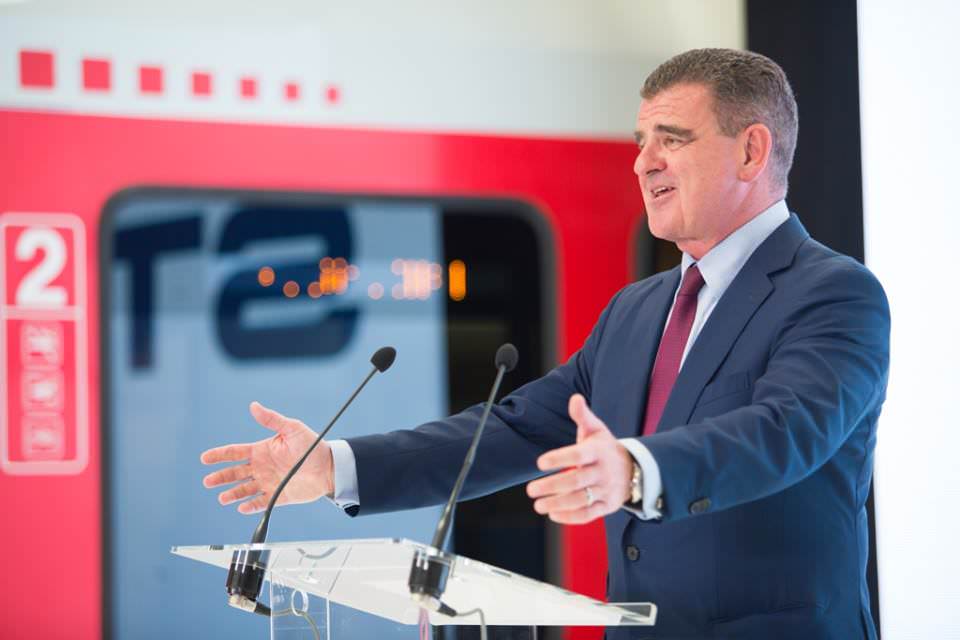 To counter this market dominance, Stadler is expected to enter the signalling market and is currently developing its own solutions around signalling and automated train operations for railways, light railways and metro systems. Stadler has already formed a joint venture with Italian signalling company MERMEC to develop its ETCS system.
Later this year Stadler will be exhibiting at InnoTrans and has plans to focus on a number of newly developed trains and locomotives, including:
Its FLIRT train for Swiss operator Südostbahn;
Glasgow Subway metro trains;
Tailor-made EMUs for Swiss public transport company Regionalverkehr Bern-Solothurn, which is crowd-sourcing designs from passengers;
KISS double-decker units for Mälab in Sweden;
FLIRTs for UK operator Greater Anglia;
The dual-mode EURO locomotive;
And new S-Bahn trains as part of the Stadler Pankow Siemens framework agreement.
Looking ahead, Stadler touched on its plans to create a new double-decker competence centre in St. Margrethen, Switzerland; a new assembly plant in Salt Lake City, USA; and a new maintenance facility in Kirkdale, UK, as proof of "further internationalisation" of the business.
---
Read more: Unipart Rail to 'revolutionise Africa's rail supply chain' with new partnership
---