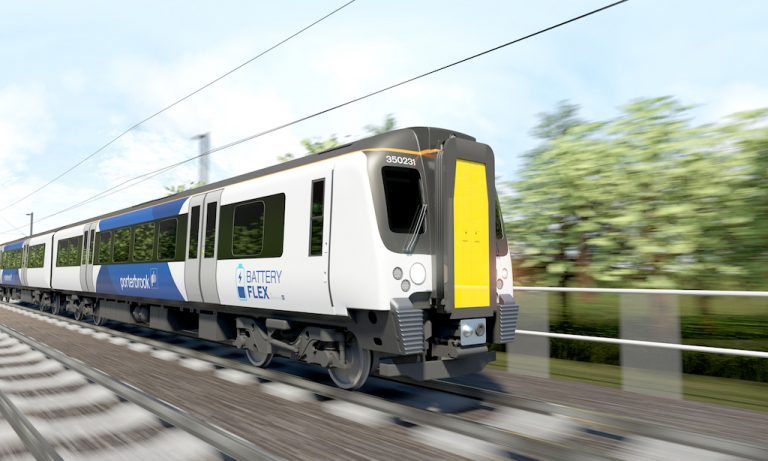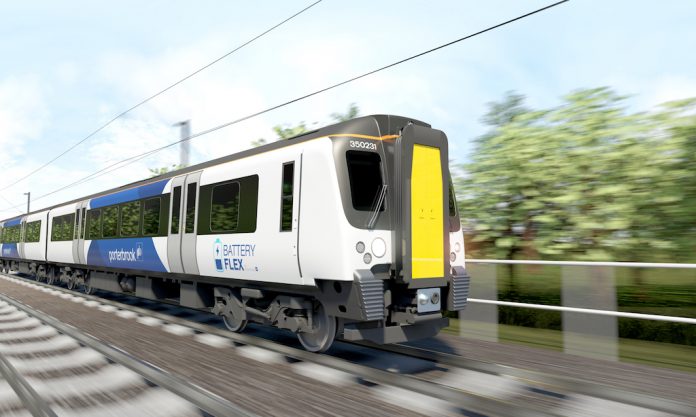 Rolling stock leasing company Porterbrook is working on a prototype battery/electric bi-mode Class 350/2 to demonstrate the technology's viability to train operators.
Porterbrook, which owns West Midlands Trains' entire fleet of Class 350/2s, made the announcement having completed an engineering assessment which makes a compelling case for converting the trains.
Engineers at Porterbrook have run models on a variety of routes, including the Windermere branch line and the West Coast main line, and believe a battery/electric bi-mode, known as a 350/2 Battery/FLEX, could offer various performance benefits.
Following the decision not to electrify the Lakes line last year, the government said it wanted to see 'alternative-fuel' trains on the route. Northern subsequently announced its intentions to operate Portberbrook's Class 769 Flex diesel bi-modes.
Porterbrook said it was now speaking to specialists in battery chemistry to develop a demonstrator unit.
Mary Grant, CEO of Porterbrook, said: "Porterbrook has an unrivalled reputation for innovation. The addition of the BatteryFLEX to our rolling stock portfolio will help train operators further reduce their carbon footprint and emissions, whilst maintaining performance and delivery.
"We believe this green technology could have a huge impact across the country, delivering cleaner travel on our rail network, including on picturesque routes like the Lakes Line."
---
Read more: SNCF trial to tackle brake dust emissions
---