London Luton Airport (LLA) has received planning permission for a proposed driverless rail link between the airport terminal and Luton Airport Parkway (LAP) station.
The 2.1 km mass passenger transit (MPT) line will replace an existing shuttle bus service and create the required capacity to meet the airport's predicted growth.
The £200 million link is due to open in 2021. It includes the construction of new stations next to the parkway station at Bartlett Square and the terminal building, a bridge over the A1081 and a cut-and-cover tunnel under the airport's taxiway.
The airport is now also leaning on the government to add a new "express-style" rail service, which will provide at least four trains an hour to London, as part of the new East Midlands rail franchise.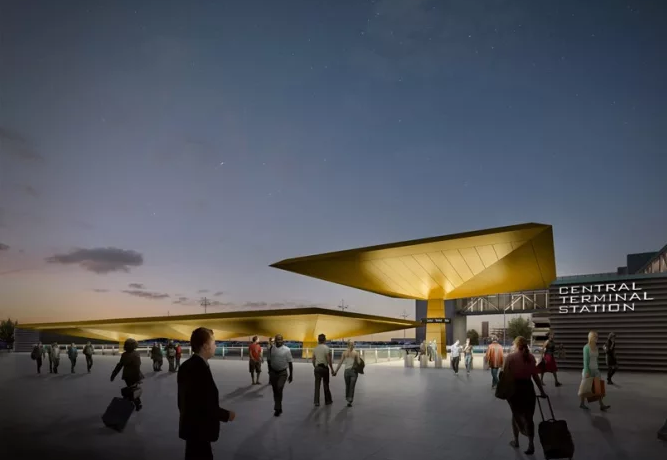 Nick Barton, chief executive of LLA, said: "The new MPT rail link is a major milestone in the airport's transformation.
"Passengers will soon enjoy a seamless transfer between LAP and the terminal. LLA will be faster to reach from central London than both Gatwick and Stansted. But we want to go further.
"LLA is the fastest growing major airport in the UK, yet it is the only London airport without an express-style service.
"An improved rail service, in conjunction with the new MPT link, will improve the experience for passengers, deliver significant environmental benefits for local communities and accelerate economic growth across the region."
---
Read more: Elizabeth line to serve Heathrow's Terminal 5 as part of new rail plan
---