Road users in Cheshire are being invited to learn more about plans to improve safety at a level crossing in Crewe.
The proposed changes to Barthomley level crossing will see it closed to motorists making it safer for pedestrians, horse riders and cyclists.
The work will also improve level crossing efficiency and reduce maintenance needs, resulting in fewer future delays for rail passengers.
Closing the crossing to traffic would see a new turning area built on the north side of the level crossing so bin and delivery lorries can still serve nearby properties.
If approved, construction on the new turning area would start in December 2021, with the remaining level crossing work planned in spring 2022.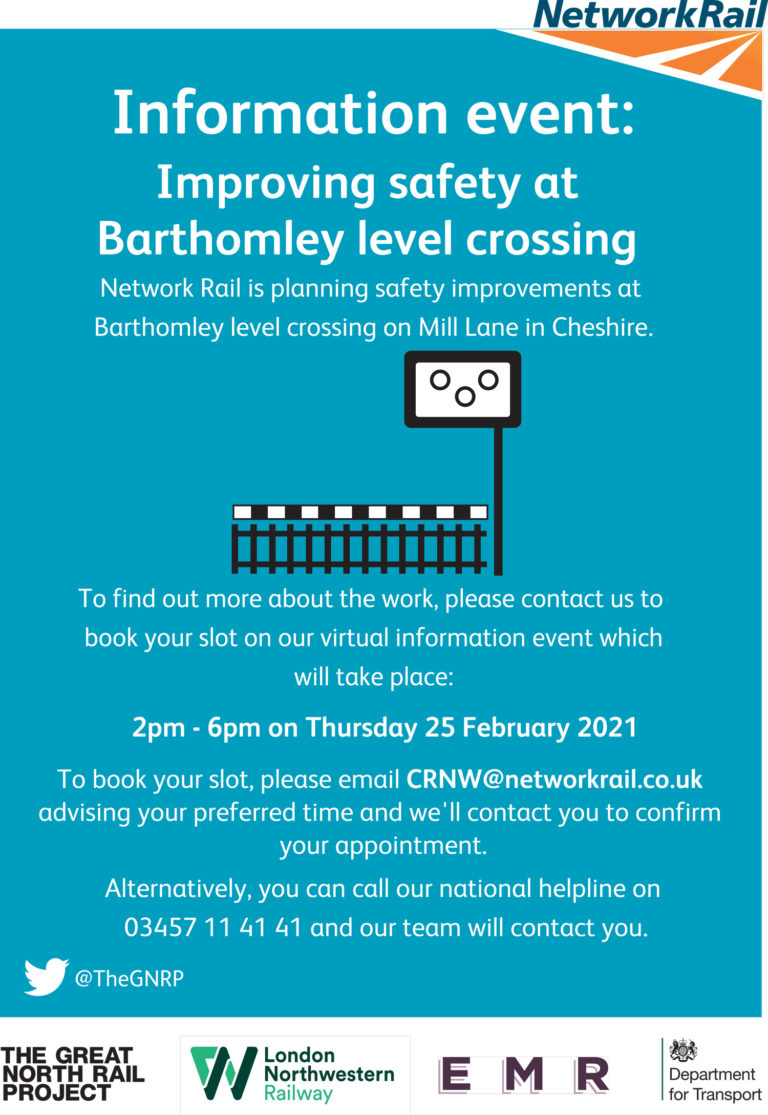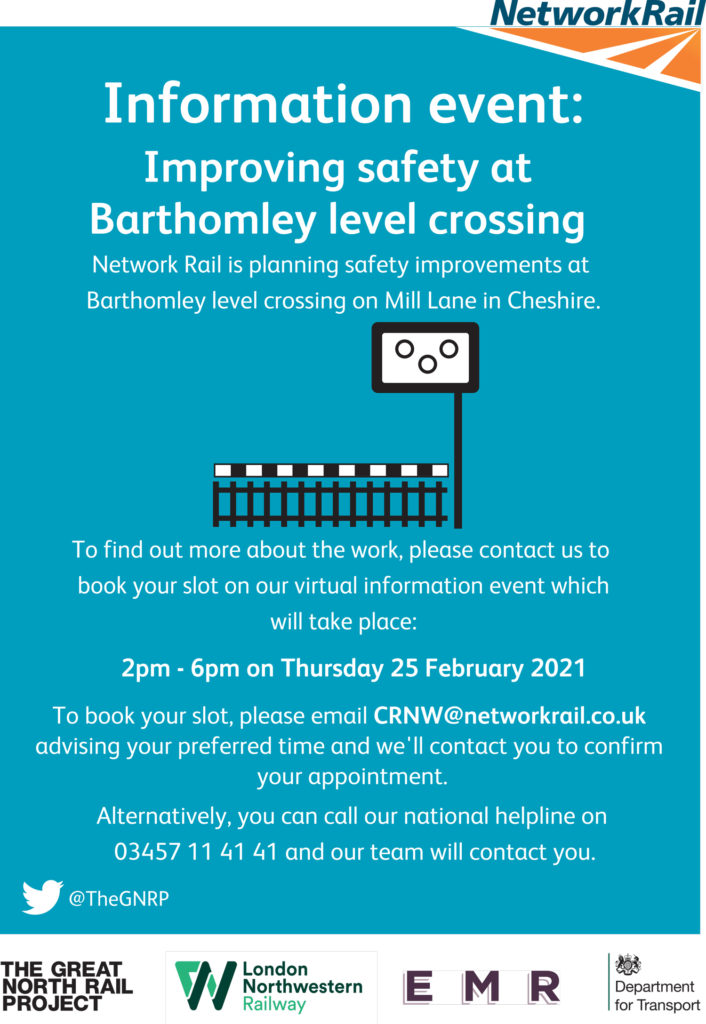 Local people are being encouraged to attend a virtual meeting on Thursday 25 February to have their say on the plans.
Sarah Williams, Network Rail scheme project manager, said: "It's important for us to hear people's views about the big safety changes planned for Barthomley level crossing so I'd encourage people to take part in our event on February 25. The feedback we have received so far has helped to develop the work and this is another chance for the team to explain what the plans are and why it's important for us to make these essential safety improvements for all level crossing users."
Anyone wanting to book a time slot to ask questions between 2pm and 6pm needs to register by emailing [email protected], with the words "Barthomley Level Crossing".
Alternatively, people can contact the Network Rail helpline on 03457 11 41 41 to arrange for someone from the project to offer an appointment time by telephone.
Over the coming months, various consents will be applied for from train operating companies, the Office of Rail & Road (ORR), Cheshire East Council and landowner the Duchy of Lancaster.
For more information on how Network Rail managers level crossings visit www.networkrail.co.uk/level-crossings
Photo credit: Network Rail