This week (4 – 8 October 2021), around 250 school pupils from six schools across West Yorkshire swapped the classroom for the station to learn how to stay safe on and around the railway, as part of Leeds Station Safety Week.
The five-day event – run collaboratively between Network Rail, British Transport Police, Northern, and Leeds United Foundation – saw pupils rotate around 30-minute sessions, focusing on the dangers of stepping onto the tracks. They also learnt about safety when on trains and using the station.
More than 13,500 trespass incidents occur on the rail network each year, a quarter of which involve young people*. The pupils were reminded that trespassing on the railway can lead to life changing or even fatal consequences. The event also highlighted the impact this can have on loved ones, rail staff, and the wider community.
Vicki Beadle, Operations Risk Advisor for Network Rail's North and East Route, said: "The levels of trespass we see each year are devastating – especially when it involves young people. I'd like to thank the local schools for recognising this and helping to educate their pupils on this serious issue.
"It's so important that we help our young people understand that everyone loses when you step on the track, and this starts with conversations at home, at school and in the community. I'm really pleased that this week was successful, and I hope that we can continue to create a safer community for future generations."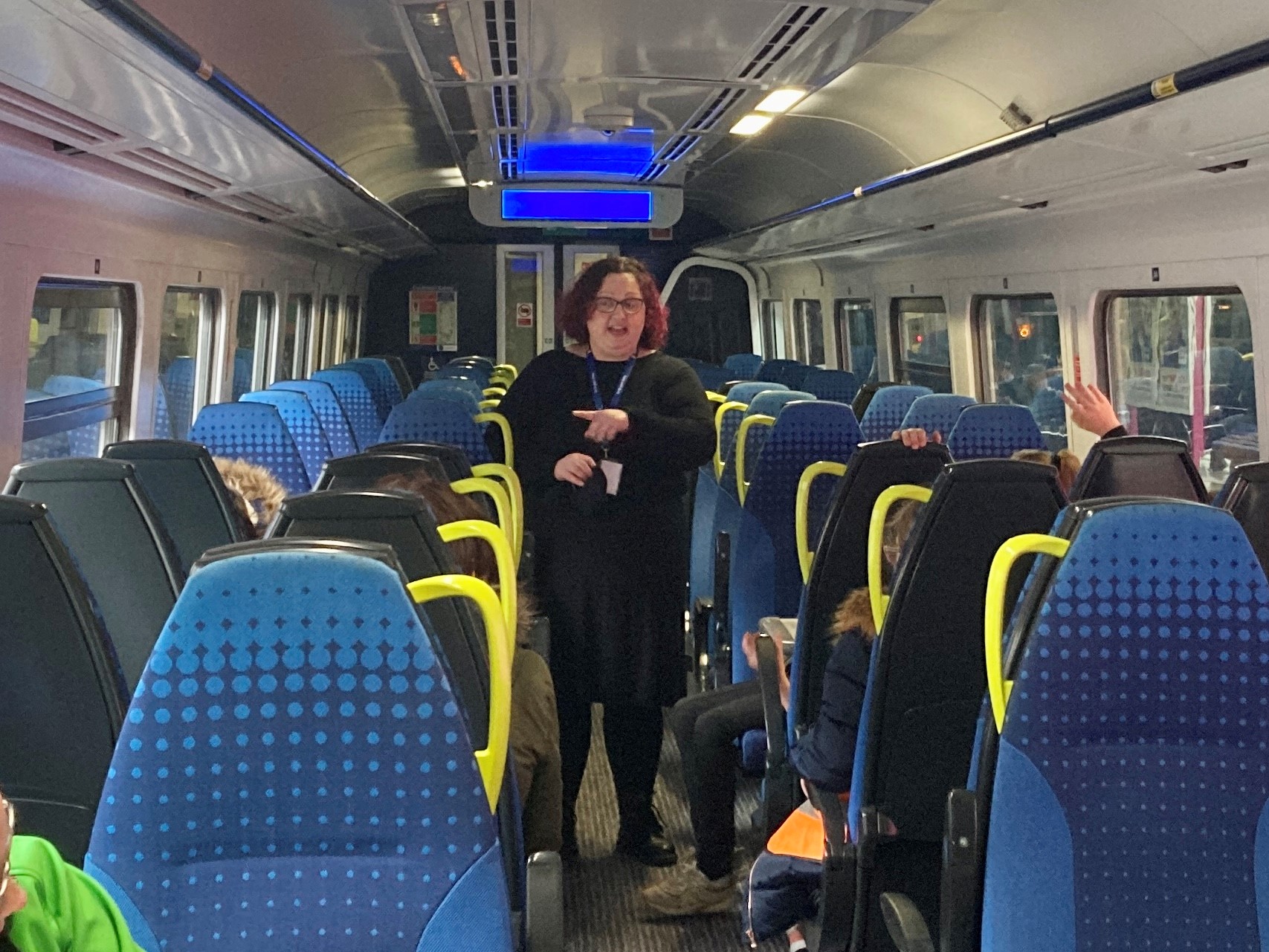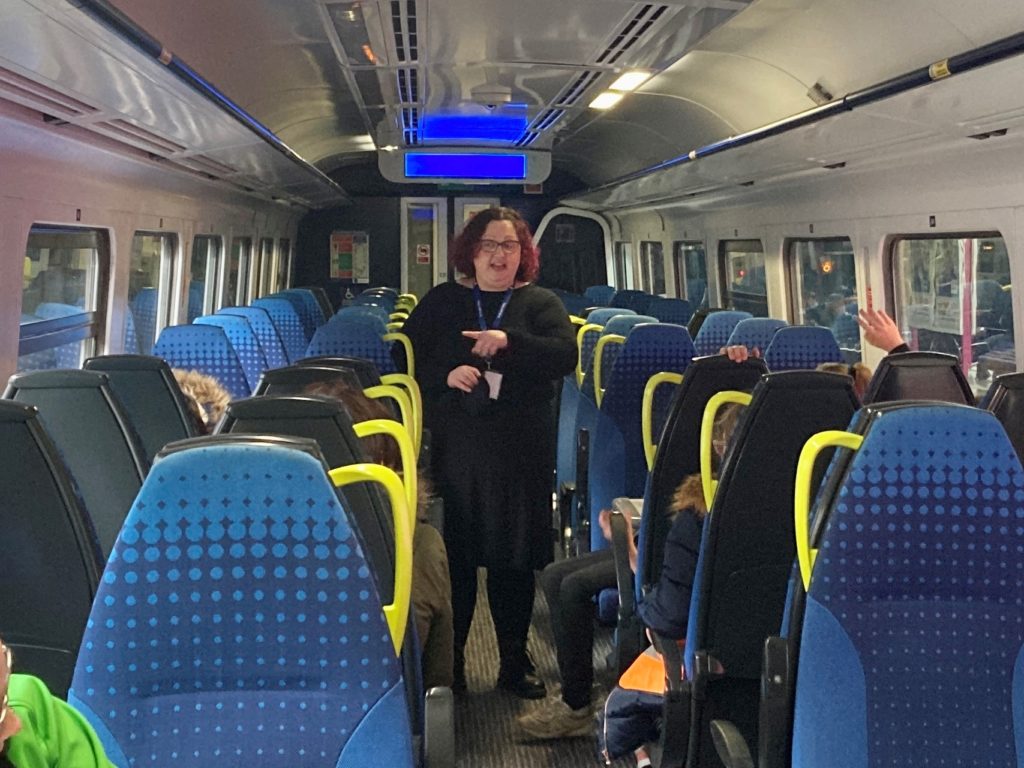 Superintendent Alison Evans at British Transport Police, said: "British Transport Police regularly see the devastating consequences of trespassing on the railway. The tracks are not a playground, they are very dangerous places, electricity on the railway is always on; accidently touching an overhead line could result in fatal electrocution or severe burns; trains can also travel up to 125 miles per hour, and unlike cars they can't stop in time, swerve, or change direction.
"Events like these help reach young people and help us to demonstrate through interactive workshops the risks of trespassing on the railway. It's vital that, working with schools, parents and other partners, this message hits home. It could save lives."
The sessions aimed to hammer home vital safety messages in a fun and engaging way. Activities included playing safety-themed games with Leeds United and boarding a stabled Northern train to learn about on-train safety. The British Transport Police allowed the children to sit in a police car while teaching them about the dangers of trespass, and Network Rail explained how to use the station safely.
Tony Baxter, Regional Director at Northern said: "We are absolutely committed to making our trains and stations as safe as possible.
"The event was arranged to coincide with Rail Safety Week and it's great for us to be able to engage with young people about the dangers of trespassing.
"Our community partners are the heartbeat of the railway and we're extremely proud to work closely with them to deliver such a wide-ranging positive impact for the North of England."
John Mallalieu, CEO at the Leeds United Foundation, added: "This is always such an important week that the Leeds United Foundation are proud to be a part of, helping to educate young pupils on how they can stay as safe as possible.
"Youngsters may not always realise all of the dangers associated with the railway, making the delivery of information around this topic even more vital and by working collaboratively with Network Rail, British Transport Police and Northern we have hopefully been able to keep the children engaged in the sessions, ensuring they will stay alert when travelling by train in the future."
Information on the dangers of railway trespass and the hard-hitting campaign, You vs Train, can be found on the You vs Train website.
Photo credit: Network Rail