Passengers travelling through King's Cross on Thursday 3 December may have been surprised to see the Western Concourse bathed in purple light.
It was all part of the global #PurpleLightUp movement that celebrates the contribution of disabled people around the world.
As well as King's Cross station, some of Britain's other iconic stations, such as London Waterloo, London Liverpool Street, Bristol Temple Meads, Leeds and Manchester Piccadilly, were lit up in the internationally recognised colour for disability, to highlight the railways' commitment to diversity and inclusion.
This year, the Coronavirus pandemic has bought many new challenges to the rail industry and has impacted both staff and passengers. Mask wearing and social distancing have made travelling more challenging especially for passengers with non-visible disabilities.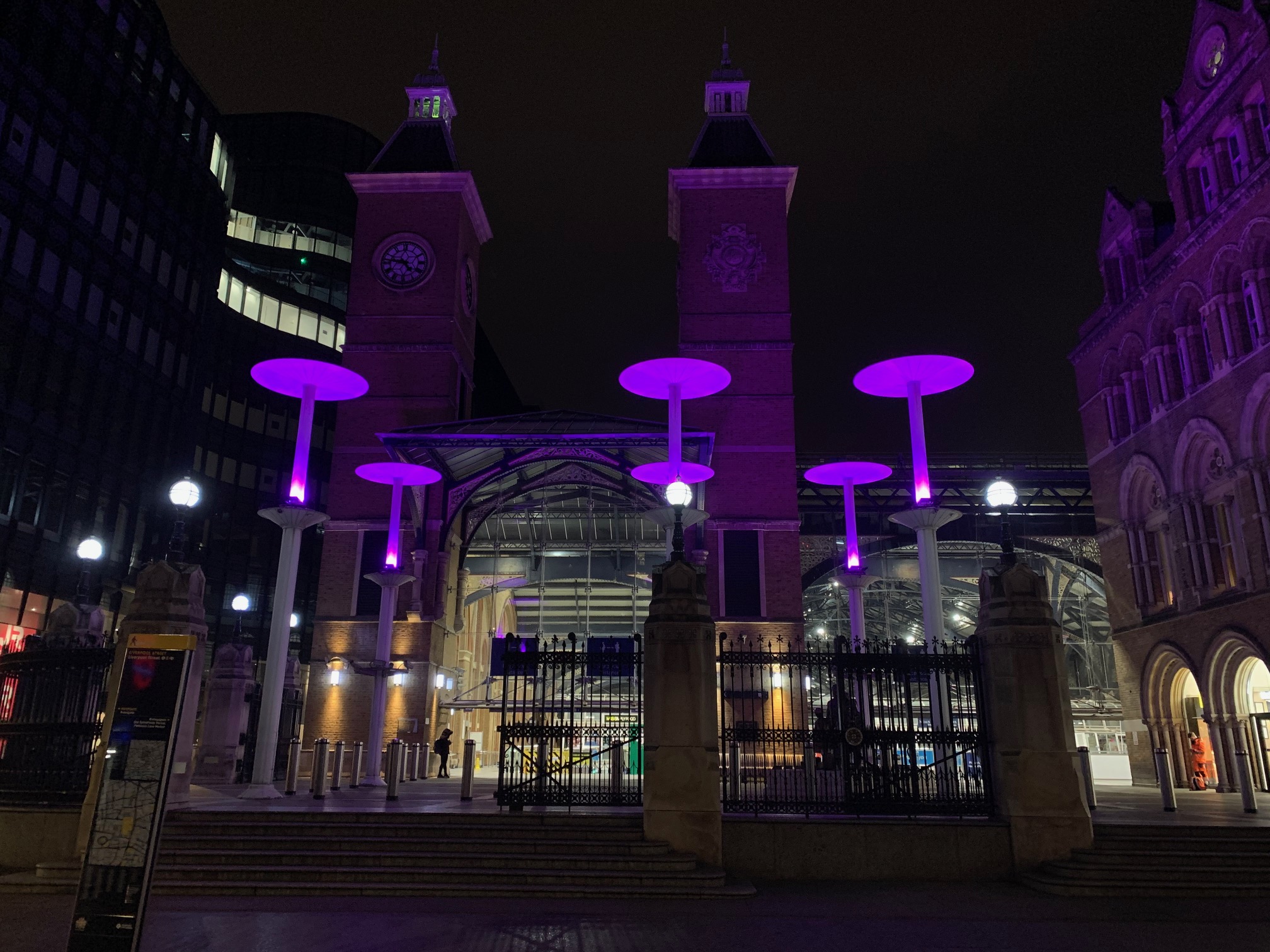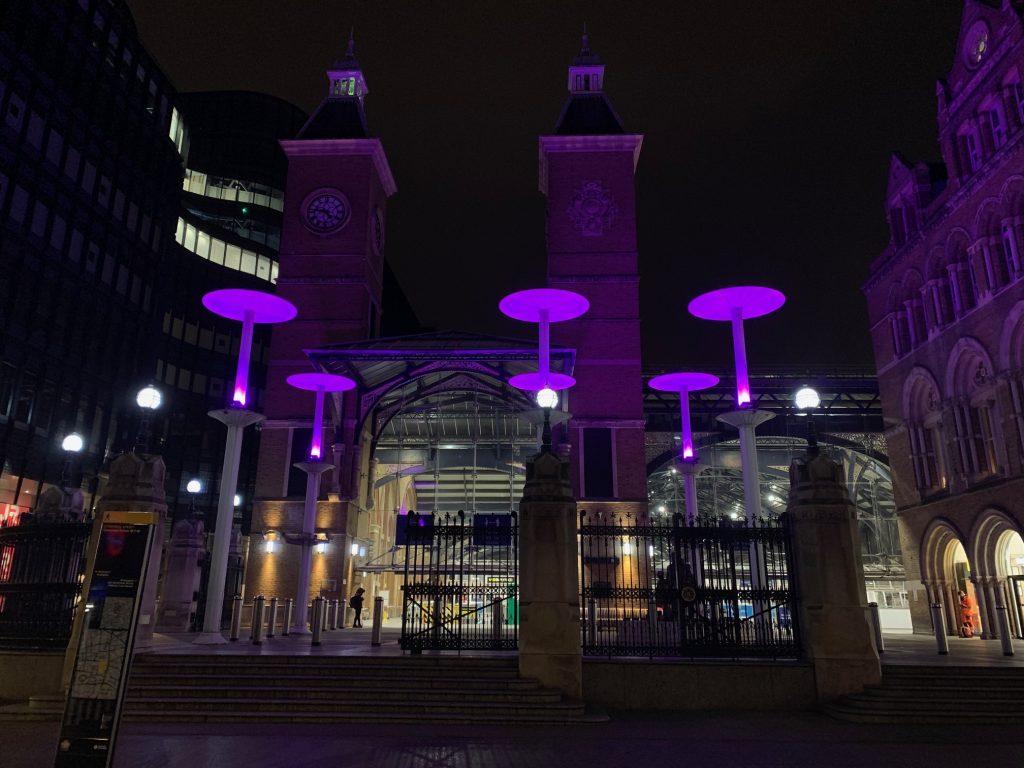 To help everyone to travel safely and with confidence during the pandemic, Network Rail introduced a range of measures, including taking part in the sunflower lanyard scheme to help recognise those with a non-visible disability or those who are unable to wear a face covering. The organisation has also provided hand sanitiser in its stations, installed at various heights.
Laura Murphy, station manager for Network Rail at King's Cross, said: "We're really happy to be supporting this initiative and we continue to strive to create a railway which is suitable for everyone.
"We know that the Covid-19 pandemic has brought new challenges, and we've worked particularly hard over recent months to ensure that disabled passengers get a good service during this difficult time."
Network Rail employs more than 800 disabled people and aims to have at least ten per cent of leadership positions filled by disabled people by 2024¹. To attract and retain more talented disabled people within the organisation, the company is working with Evenbreak, an award-winning social enterprise, run by and for disabled people. Network Rail has also been recognised as a finalist in the RIDI (Recruitment Industry Disability Initiative) awards 2020 for its autism recruitment programme.