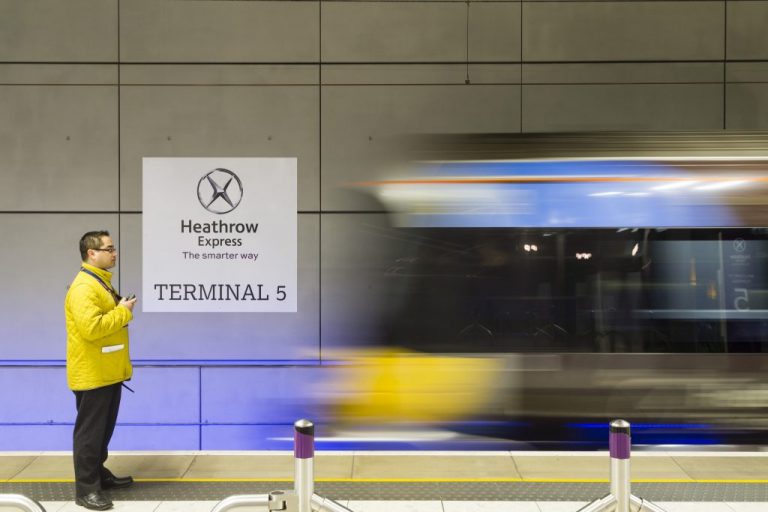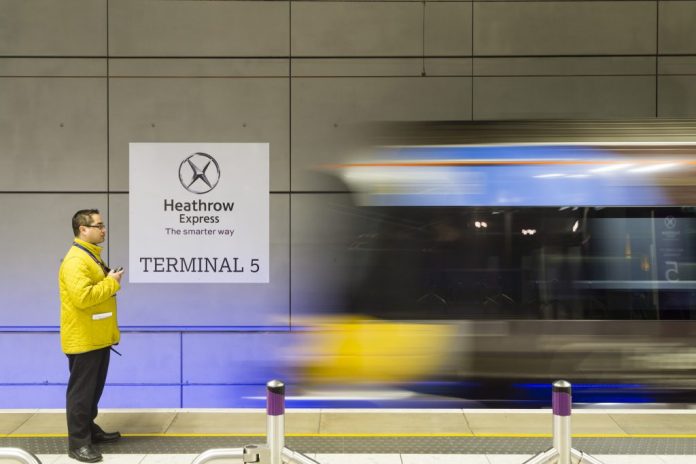 Transport secretary Chris Grayling has invited third parties to come forward with ideas to deliver a new southern rail link to Britain's busiest airport.
The Heathrow Airport rail project will be one of the first under government plans to call for market led proposals (MLPs) from the likes of local authorities and private sector companies to invest in the rail network.
Significantly, these plans fall outside of Network Rail's planned £47 billion spend for CP6, won't always be delivered by Network Rail, need to "make commercial sense" and not have an "overarching need for government support."
MLPs are intended to generate sufficient revenue to cover both capital and operational costs.
Already a number of consortia have expressed interest in constructing Heathrow Airport's southern link, according to the Department for Transport (DfT).
On March 20, Chris Grayling launched an invitation for investors to propose schemes around the country that could enhance and expand the rail network.
Grayling said that they have two months to work up proposals and that the government will provide an initial response to proposals in autumn.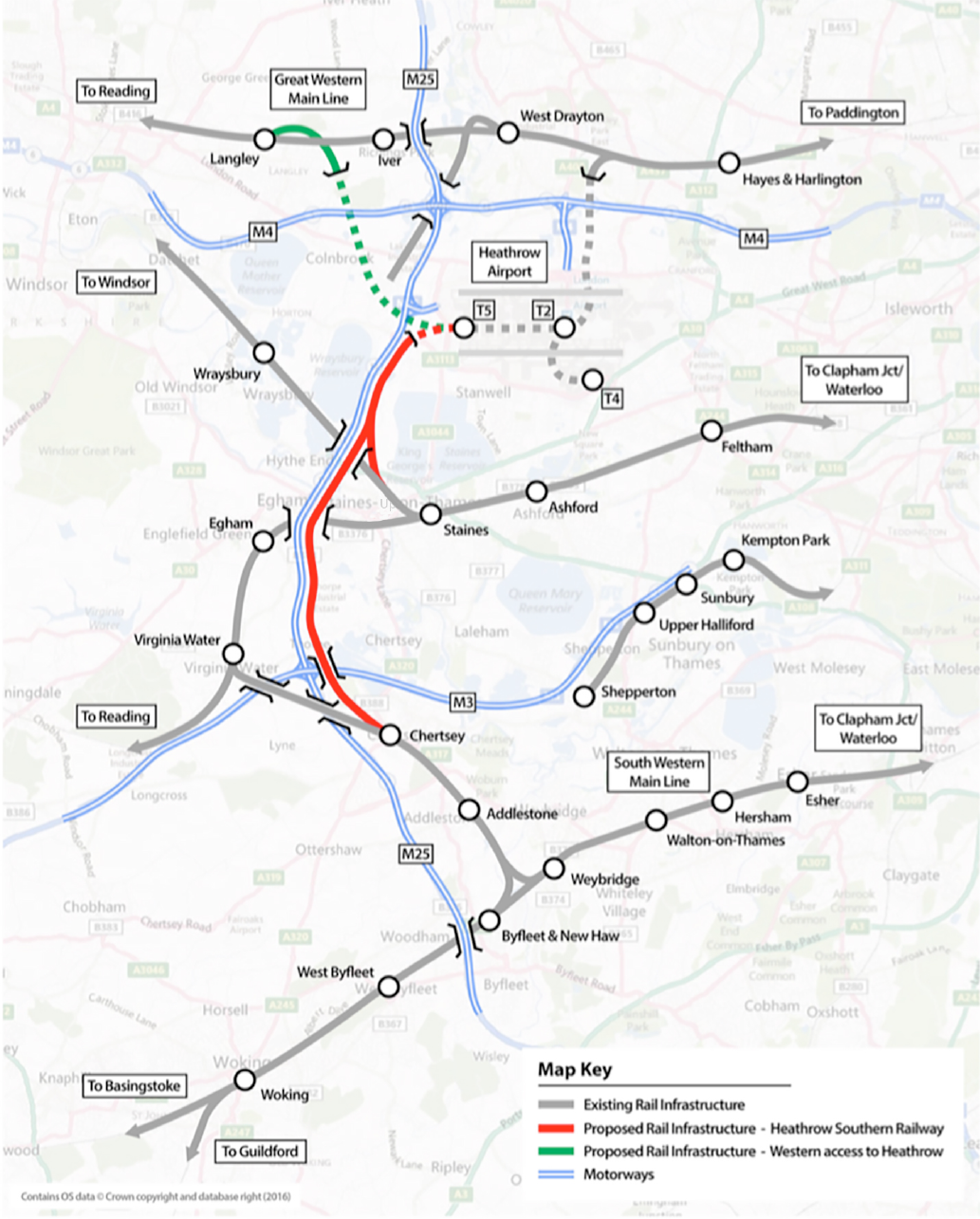 ---
Like this story? Follow us on Facebook to keep up to date on rail industry news
---
Depending on the reaction, the DfT could call for ideas on an annual basis.
Grayling added: "Governments do not have a monopoly on good ideas for the railways. I have been clear that I want the knowledge and expertise of investors and local partners to contribute to delivering new connections, more services and better journeys for passengers.
"By encouraging innovative ideas and new investment on our railways, we can relieve the burden on taxpayers and fare payers with projects that match our transport needs.
"This can also support our economic and housing aspirations to ensure everyone benefits from an enhanced rail network.
"Heathrow is a perfect example of where this can make a real difference. Such schemes will help ensure the benefits of our major international hub are even more accessible to those across the west and south of the UK, providing vital links for travellers and exporters and attracting inward investment."
Plans for a new southern link are in addition to plans for a western rail link to Heathrow Airport from Reading, which the DfT continues to work on.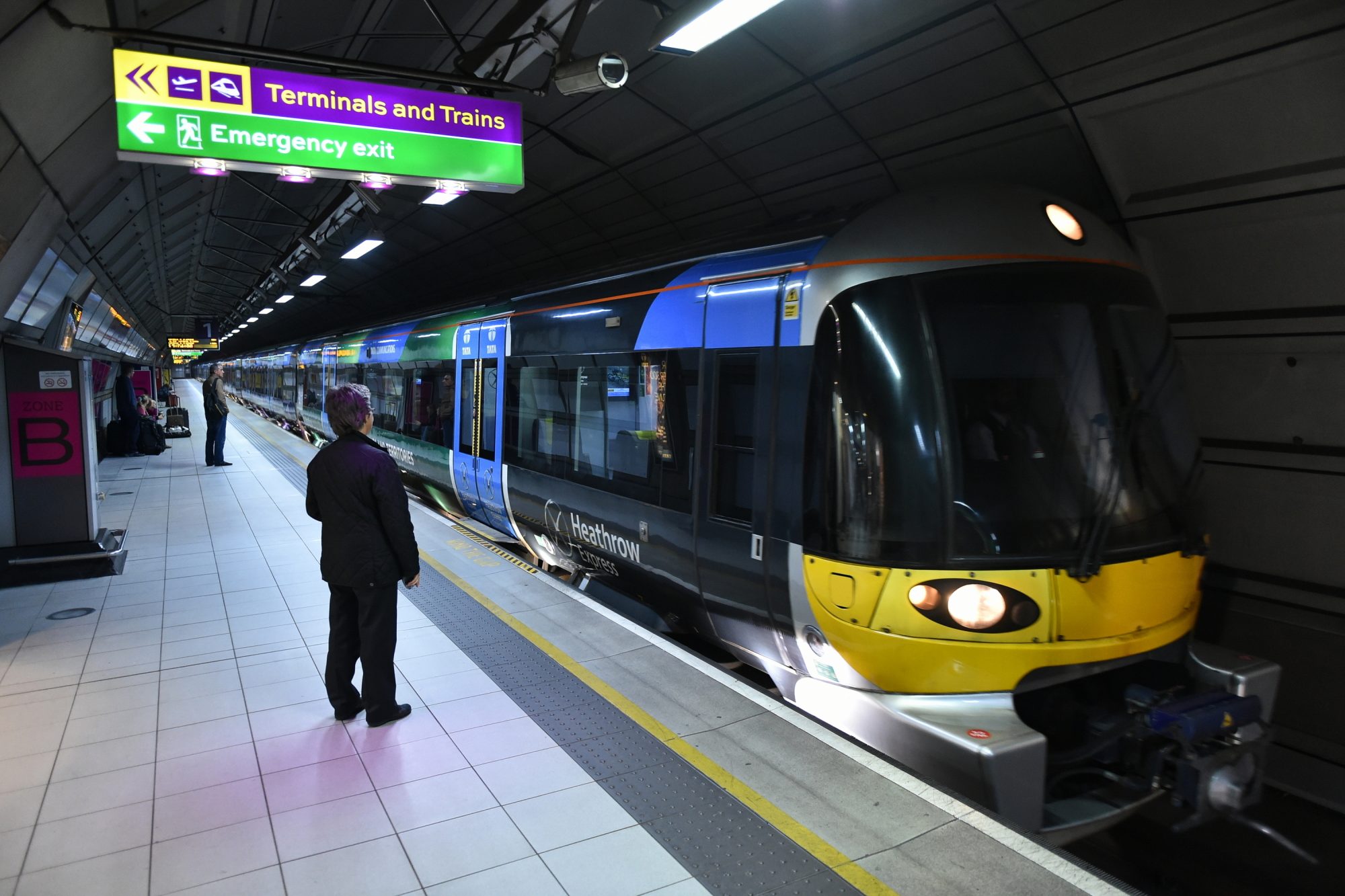 ---
What exactly is an MLP?
The Department for Transport has described the following as an example of an MLP:
A credible MLP could be where a design and build contractor, supported by an investor, proposes a new route which passes through a housing development site with planning permission. The investor could have an equity interest in the housing development.
The MLP could fund 50 per cent of the construction costs, with the remaining 50 per cent raised through private finance. The business case would robustly illustrate how the financing costs could be met by the increased farebox revenue, subject to ORR consent. These payments would be made on the basis of asset availability.
The department could run an open competition for the design, build, finance and maintain (DBFM) contract which would present best value for money for taxpayers.
---
Read more: Manchester presents HS2 growth strategy
---