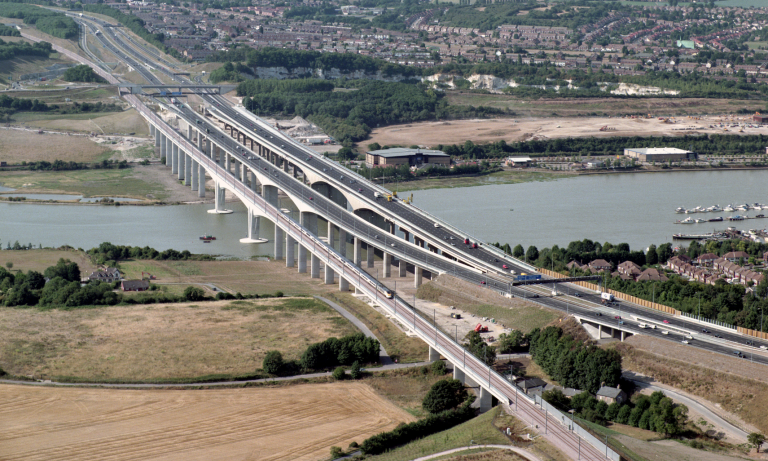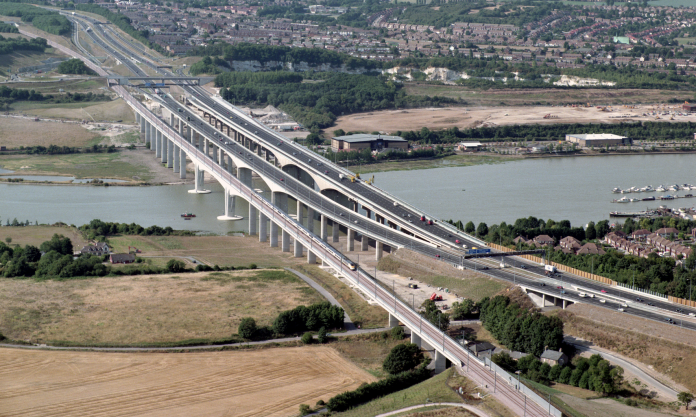 Ten years ago today the first Eurostar train service on the Channel Tunnel rail link – HS1 – departed from London St Pancras International station for Paris at 11:03am – marking the full opening of the high-speed line.
Up until the evening before, Eurostar's London terminal had been Waterloo station while the £800 million transformation of St Pancras station was completed.
Opening to the public on November 14, HS1 connects the two nations' capitals in two hours and 15 minutes, with passengers able to travel onwards to Brussels, Lille, Calais, Disneyland Resort Paris, Avignon and the French Alps.
The second section of HS1 was officially opened by the Queen on November 6 2007, following the opening of the first section in 2003.
---
Looking for a new job in the UK rail industry? Click here to begin your journey.
---
Rail Engineer writer Colin Wheeler was there for St Pancras International's royal opening when her Majesty was joined by Prince Phillip, prime minister Gordon Brown, London mayor Ken Livingstone and close to 1,000 guests.
Actor Timothy West was among the crowd portraying William Henry Barlow, who designed the station in the 1860s.
Timothy was reported to have said: "…the new station no longer has soot, smoke and grime but will become a Cathedral of all our hellos and goodbyes as we enter the next great age of rail travel."
Colin added: "As [the Queen] sat down the lighting again took the audience's attention, smoke drifted across the station mouth and the first Class 373 High Speed 1 trains flanking the first 395 Hitachi bullet train entered the station in formation. The lights turned slowly to yellow and orange as a fanfare sounded out."
The line's opening was the result of nine years' work designed and managed by the Rail Link Engineering consortium, an Arup, Bechtel, Halcrow and Systra joint venture.
See the high-speed line brought to life through a selection of pictures below: 
---
Read more: Building HS2's trains – what you need to know about the 5 bidders
---