GTR has rolled out a new 'Live Map' function on each of its brand websites, following a successful trial on the Southern website. Live Maps are now available across Great Northern, Thameslink and Southern websites.
The first train operator to launch such a feature, the maps display live data to give customers a snapshot of how the network is performing at that exact moment and most importantly – highlights any disruption. Using a Red, Amber and Green service status for each route, customers will be able to see upfront if there are any issues in their area and be alerted to alternative routes.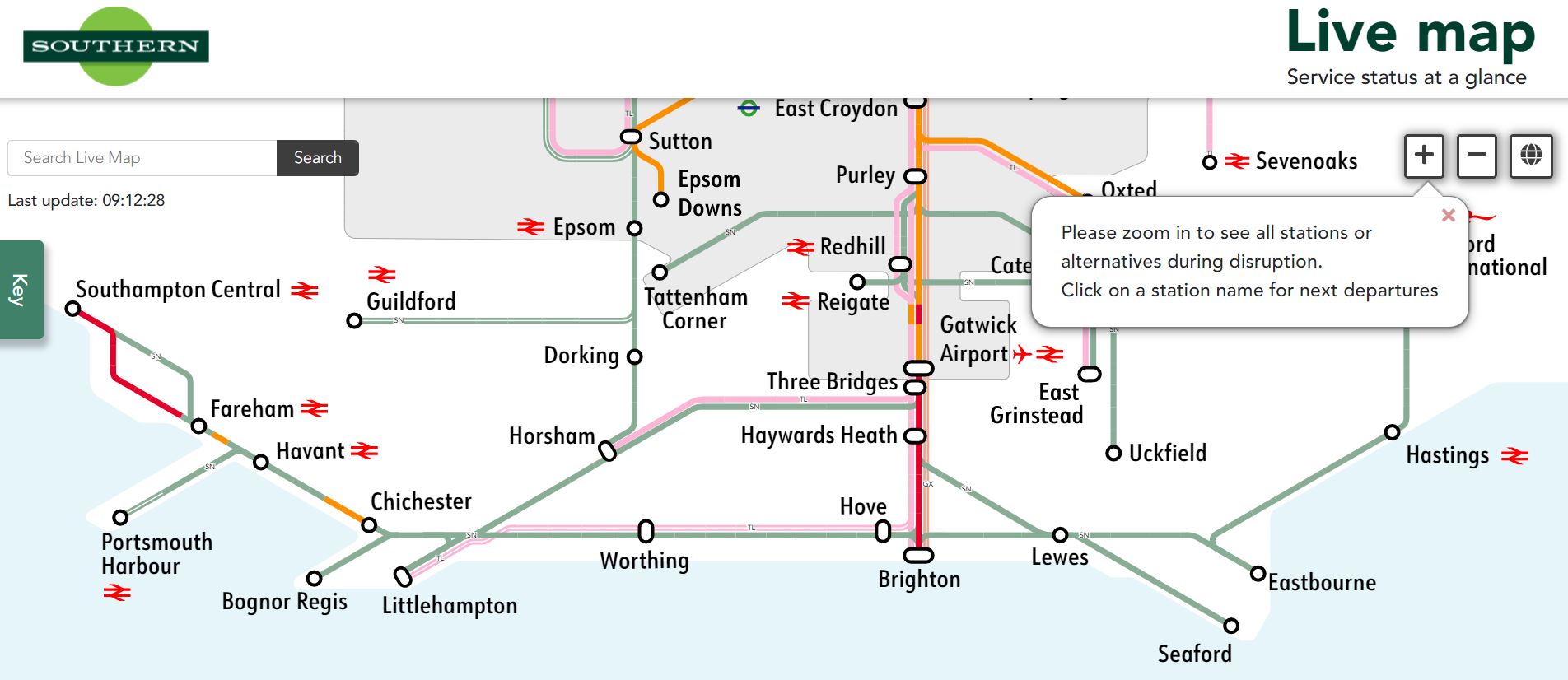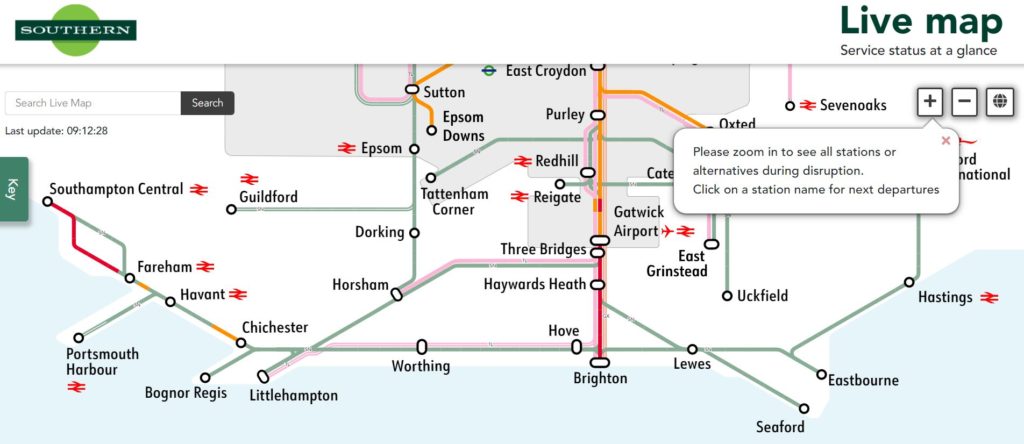 Although passenger numbers are low right now due to the national lockdown, this will greatly help key workers and other customers relying on GTR for essential travel. The graphic representation shows users the network at a glance and will be a permanent fixture post-pandemic when passenger levels will gradually increase.
Tracy Hall, Head of Customer Information at Govia Thameslink Railway, comments: "We introduced this dynamic new feature based on feedback from customers, colleagues and stakeholders, which highlighted the value of visual aids in relation to service updates.
"We're always looking at how we can improve interaction with our customers and we want to make sure our websites are as informative as possible. Launching this additional layer will provide customers with a real-time snapshot of our services, enabling them to better plan their journeys and avoid disruption."
The new Live Map feature, which is currently exclusive to GTR, can be found at the top right hand side of each of the company's brand websites including Southern, Thameslink and Great Northern.
To aid usability, there are pop-ups with helpful guidance on how to use the map in addition to a key on the left-hand side of the graphic. When there are minor delays, the affected area of the route will show up in orange (10% of trains delayed by more than 10 minutes) and when there is severe disruption, this will show as red (20% of trains delayed by more than 20 minutes).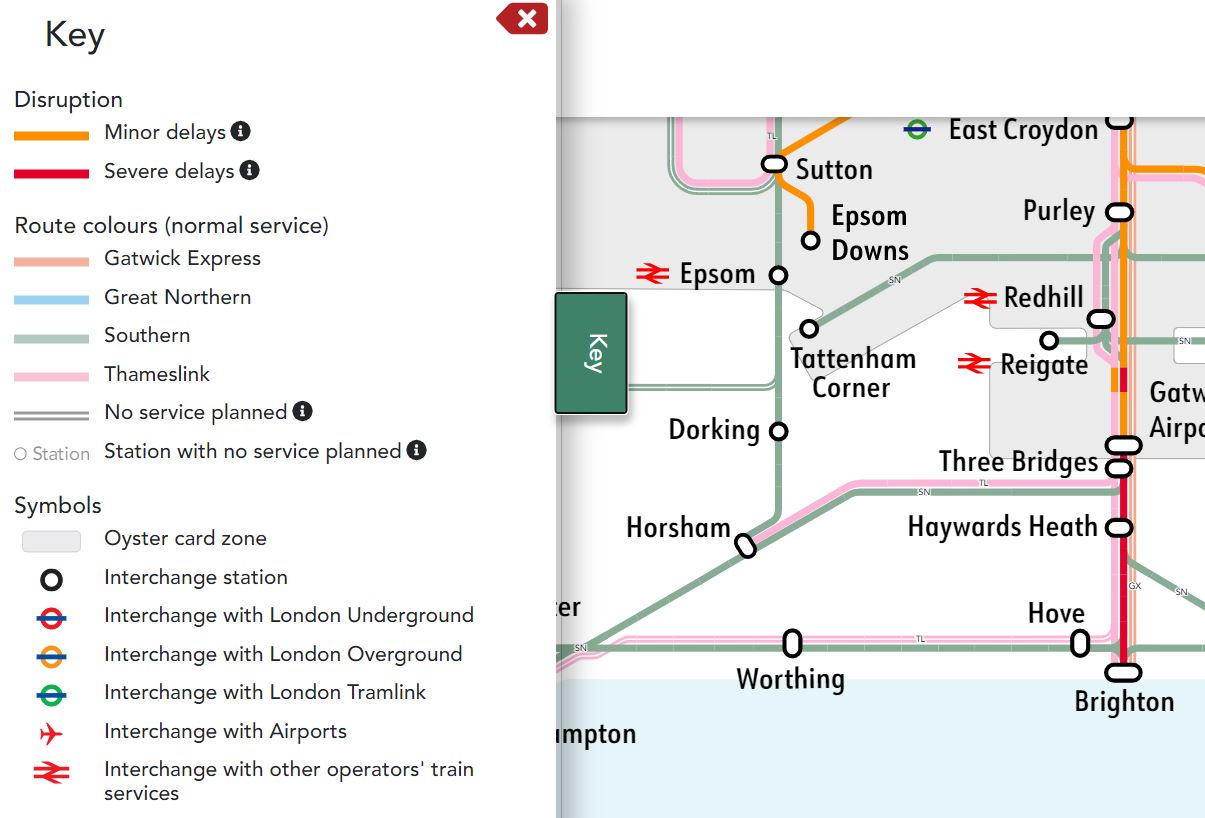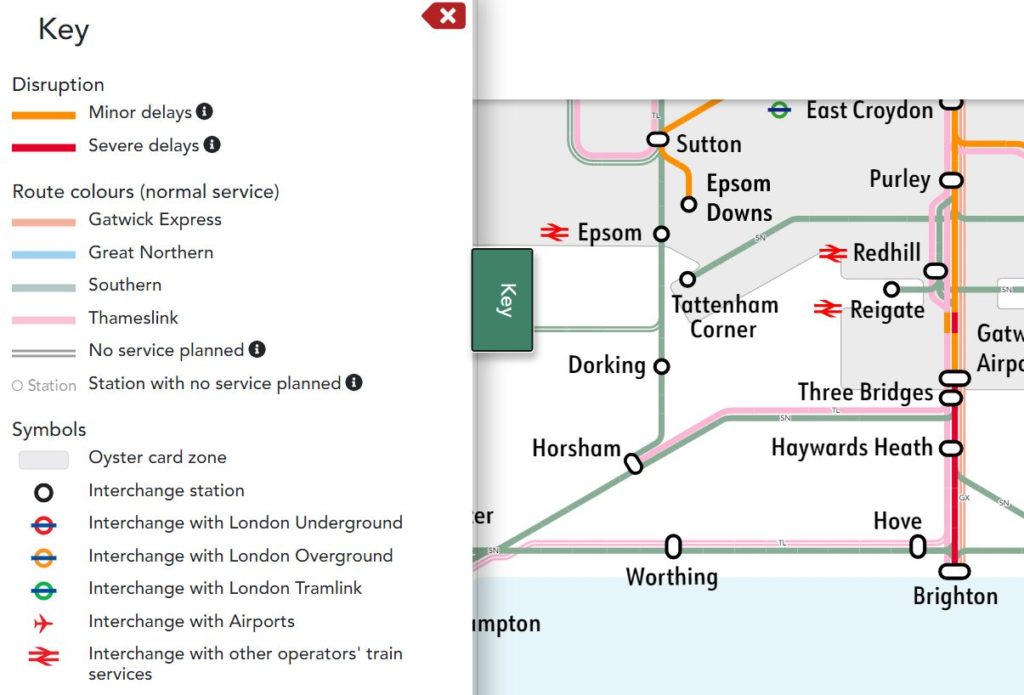 Photo credit: GTR