Around $133 million in funding has been agreed in principle by the governments of Quebec and Canada to fund a rail bypass around the town of Lac-Mégantic following the disaster that took place there in 2013.
In one of Canada's worst rail disasters, 47 people died and more than 40 buildings were destroyed when an unattended runaway train carrying oil derailed and exploded into the town.
With the Quebec government agreeing to contribute 40 per cent of the costs, and the Canadian government the remaining 60 per cent, the project to construct the new 12.8km-long railway line can now begin.
---
Like this story? Follow us on Facebook to keep up to date with rail industry news
---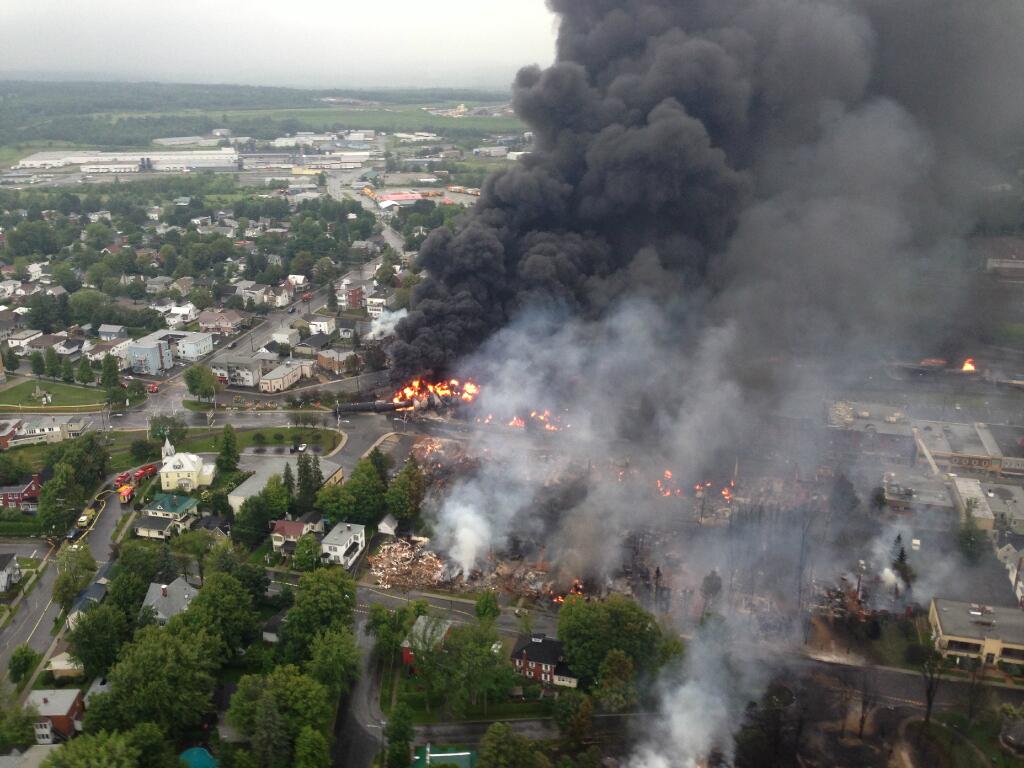 Quebec premier Philippe Couillard said: "The construction of this bypass is much more than a conventional rail infrastructure project. This is an exceptional response to an exceptional situation, resulting from an extremely painful moment in the history of modern Quebec. With this announcement, the Government of Quebec has just told the Méganticoises and Méganticois that we are at their side."
Quebec transport minister André Fortin added: "Since this tragedy, our desire is to restore peace of mind to the Méganticoises and Méganticois.
"The new route will move the railroad away from populated areas and maintain the railway connection of companies in the Lac-Mégantic industrial park to the North American rail network."
---
Read more: There are now more than 1,000km of fully automated metros in the world
---