The first stage of a £25 million upgrade to the Barmouth Viaduct in Wales has been successfully completed.
The first phase of work on the viaduct, which is a vital transport link for North West Wales, was extended by 48 hours to allow more work to be carried out while passenger numbers are lower because of the firebreak lockdown.
The entire restoration involves replacing more than 1,000 timber and metal elements of the viaduct, which are rotting or decaying, as well as the entire 820m length of track. Network Rail is doing this on a like for like basis to maintain the viaduct's magnificent appearance.
Bill Kelly, Network Rail's route director for Wales and Borders, said: "The restoration of Barmouth Viaduct will help us protect our industrial heritage and make sure this vital transport link can continue to serve local people and visitors in the future.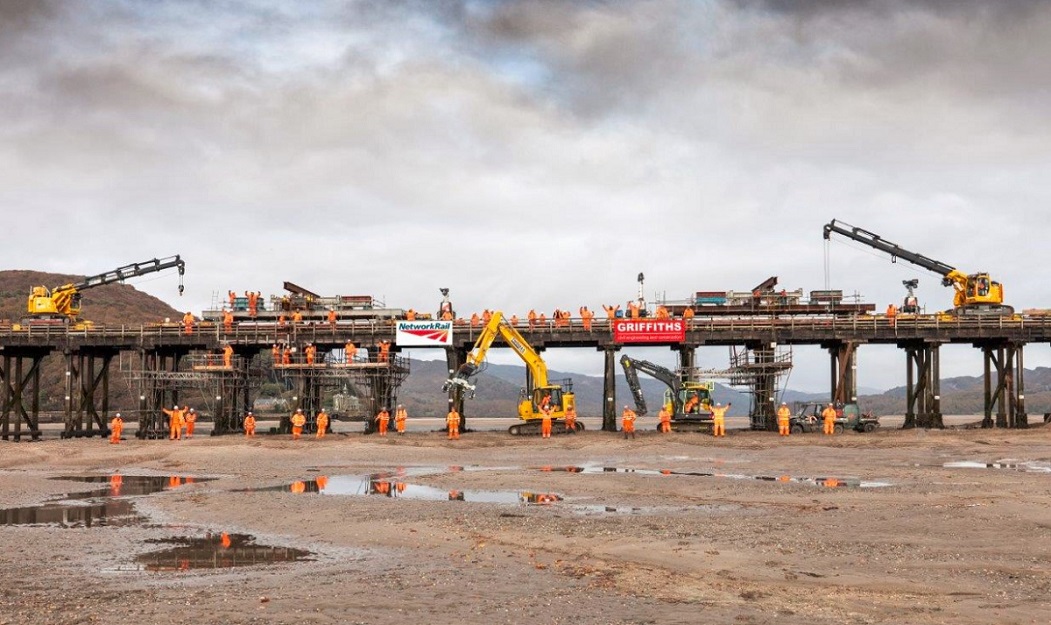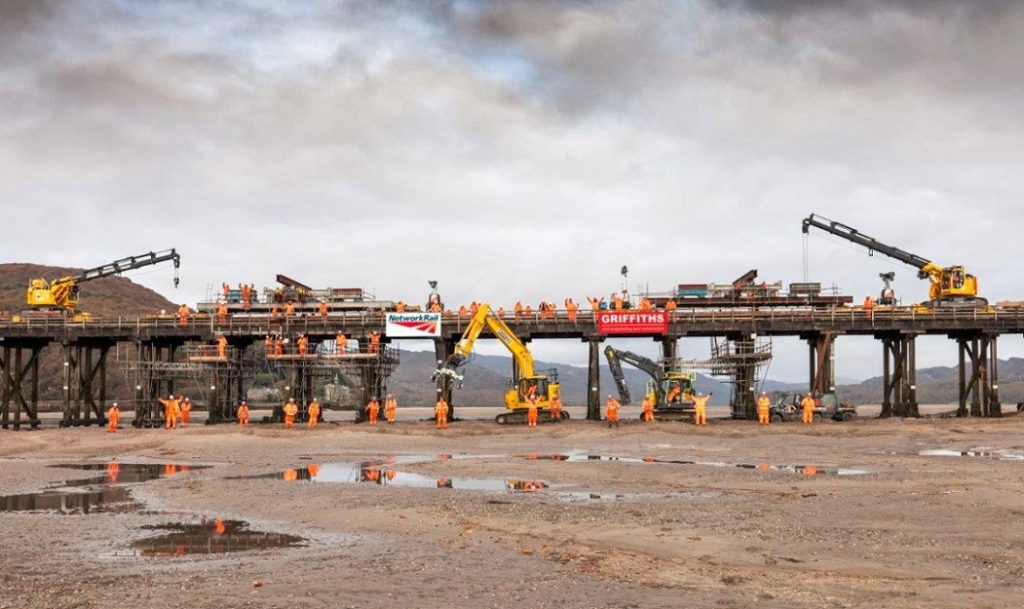 "We have been planning this work for years and I am delighted that the first stage of the upgrade has now been completed. A project of this scale is never without challenges, but more so this year and I am proud of our team for getting the work done safely, following Government guidelines, during the Covid-19 pandemic.
"There is more work to do of course and we will be back next year to continue the £25m upgrade."
James Price, Transport for Wales CEO, said: "I'm delighted that Network Rail is making great progress in its work to safeguard the future of this iconic structure and the Cambrian Coast Line. This investment sits alongside our own investment in transforming services throughout the Wales and Borders network, including brand new trains for the Cambrian Coast Line in the years to come."