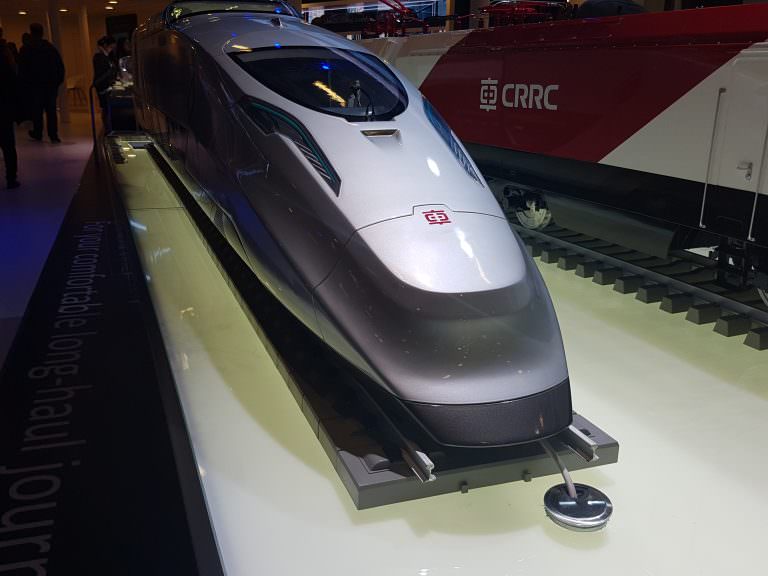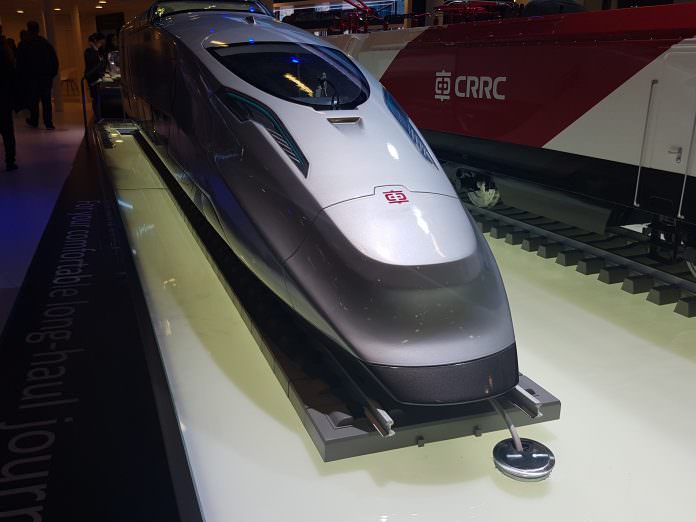 China's CRRC has presented a concept intercontinental high-speed electric multiple unit (EMU) which it hopes will "open up new markets" for the company.
The double-deck train will carry passengers on the upper level and freight below.
In promotional material presented at this year's InnoTrans trade fair, CRRC said the EMU is "adapted to suit various climates and environments, as well different railway systems and standards".
During the exhibition, China Railway group announced that the construction of eight new north-south corridors and eight east-west routes would almost double the size of the country's high-speed rail network by 2025.
The intercontinental EMU could aid growth in rail traffic between China and Europe, with freight volumes in particular increasing in recent years.