With passenger numbers still just a fraction of their level a year ago, how does the industry make rail travel more appealing?
COVID-19 has fundamentally changed the way people work, live, travel and play around the world. With passenger numbers at an all-time low, Daisy Chapman-Chamberlain, rail lead at KTN, considers some possibilities.
The impact that the COVID-19 pandemic has had on global transport networks has been enormous; in the UK, rail passenger numbers fell by as much as 96 per cent at the height of the pandemic, compared to an average pre-COVID day, and, in late November, passenger numbers were still at just 20-23 per cent of their former levels.
The way people think about work and travel has also changed; with many roles being performed at home, the need to board a peak hour service with a costly season ticket seems greatly diminished, and, with recent positive vaccination news, the nation seems to be entering yet another state of change and flux. However, it seems unlikely that there will be a return to the 9-5, five-day standard working week for the average commuter anytime soon, if at all.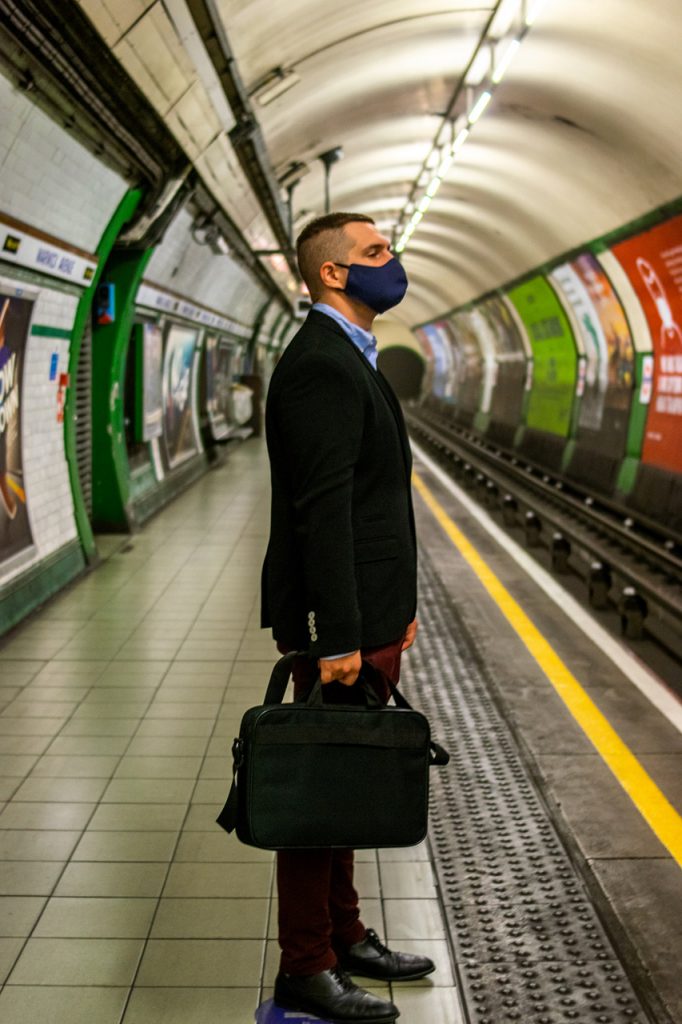 The Department for Transport has led a number of surveys into the attitudes of passengers in recent months; highlighting that some of the most important features to passengers looking to return to rail are wearing of face coverings, social distancing and cleanliness of carriages. However, 86 per cent of those surveyed in October's National Travel Attitudes Study (wave 4) expressed concerns for their health when thinking about using public modes of transport, but only 17 per cent of respondents were concerned about using a car. 65 per cent of respondents said it is very or fairly likely that they will avoid using public transport if it is crowded once travel restrictions have been removed.
It is clear that trust and confidence, as much as practical steps around cleaning and mask use, are just as vital in considering how to attract passengers back to rail; and how to encourage new customers to engage into the future. Rail must be seen as safe, affordable and comfortable for the industry to both recover and thrive.
Ticketing innovations
In light of these changing passenger priorities, ticketing systems come to the fore as a crucial area for innovation. In order to attract back the commuter market, train operators must look at flexible and Carnet systems of season tickets; particularly those which incentivise passengers to use off-peak services, for both social distancing and to ensure a more comfortable travel experience into the future.
Beyond the need to re-engage with commuters is the need to ensure both previous and new leisure travellers view the railway as an attractive option. Discount ticket deals will be key to this; Northern's 10p ticket sales are an excellent example of how to encourage leisure travellers, with 180,000 tickets to Manchester, Leeds and York snapped up by eager customers. Of course, the need following a sale of this type is to ensure a smooth service, to incentivise travellers to return to rail with a fully paid ticket.
Leisure travel versus commuter travel
It is fair to say that many rail services are built around the commuter market – in light of the financial value to operators of a traditional season ticket, this is perhaps not surprising. As rail travel moves into the future, and the need to enhance the leisure travel offering becomes clearer, what can be learned from heritage railways? With lines from the Bluebell in Sussex to the Keighley and Worth Valley in Yorkshire attracting scores of eager, happy passengers each year, where the train is the focus of the day, how can the industry bring some of this magic to mainline services?
Perhaps a Pendolino Santa train, making the two-hour trip from Manchester to London a family experience, would incentivise travellers looking for a festive start to their day out. Or, taking a note of heritage catering services, providing higher-end, seasonal meals and treats could well be key to attracting discerning customers.
What can be learned from Japan? There, trains are themed with everything from eternally popular Pokémon characters to a cat train aiming to raise the levels of local cat adoption. Making the journey an experience may be key to a rail leisure revival.
Beyond these quainter concepts, boosting support and funding to existing work could have a major impact. Community rail enhancements to local stations take place across the country, making them pleasanter, more community-linked environments, and adding 2.8 per cent passenger growth above that on non-community rail lines per annum (2015).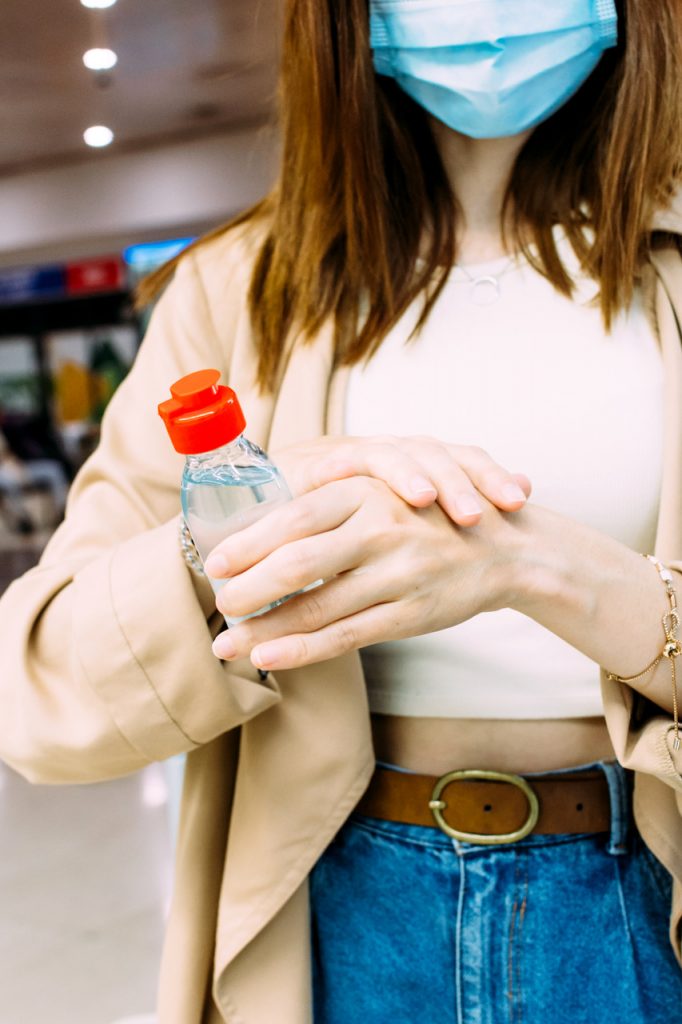 Some companies, including new tour company Byway, are viewing the current situation as an opportunity to promote travel by train rather than by plane. With the tagline, "Discover the world by travelling through it, not flying over it", encouraging holidaying sustainably within the UK and across Europe has significant potential to restore and boost passenger numbers.
Personalised journeys
Passenger information and choice becomes key to this; providing real-time information about journey options and progress, enabling passengers to make better choices about which services to use, better connectivity during journeys (including for at-seat media use) and more. Systems must be seamless, clear and communicated in a wide range of ways. The travel process must be smooth, from the stage of booking, to punctuality of service, and the provision of information to empower and reassure the customer.
This agenda encompasses multimodal links and better integration of active travel; for the leisure traveller in particular, the issue of taking bicycles on trains is a long-standing point of contention (storage of all types, including of suitcases, must also be prioritised). Beyond this, links to e-scooters, electric bicycles and walking options must all be part of the door-to-door journey experience.
For much of this work, rail staff will be key; ensuring that systems run smoothly and that passengers feel supported. Staff confidence, training and safety must be a constant thread through every innovation.
Inclusion and accessibility are central to this; enabling all passengers, including those with less-visible disabilities, to access the network must be a central focus for the future. The Research Institute for Disabled Consumers found that 52 per cent of respondents to their recent survey said they were unsure about returning to public transport after COVID-19 travel restrictions have been removed.
Innovations such as WelcoMe, by Neatebox, enhance the existing passenger assist service with digital connectivity, making travel and communication simpler for both passengers and staff. Provision of information, as highlighted above, is also vital.
Innovations in this area make it easier for all passengers to use the network. This also includes making it easier to travel for those with needs including anxiety, for those with heavy luggage, and for the passenger who may simply be stressed on a given day, giving some of the confidence needed to return to public transport.
A sustainable future
Finally, this is a chance to build a more sustainable future. Encouraging greater train use, attracting new passengers, linking to active travel and beyond, can reshape the way people think about travel across the UK and beyond.
Cleaner, greener trains, systems and stations are a clear priority moving forward. One example comes through HydroFLEX, a forerunner of the development of hydrogen-powered trains in the UK. A perhaps more unusual and traditional example comes from India, where tea will be served in earthenware cups called kulhads at all 7,000 railway stations, an environmentally friendly and biodegradable alternative being employed as part of a plastic-reduction drive.
Across the backdrop of major rail changes, from EMAs (Emergency Measures Agreements), to ERMAs (Emergency Recovery Measures Agreements) and to the new future rail system, this is indeed an opportunity for great change across rail, as priorities around travel and commuting shift, and as the country looks to a future of rebuilding and revitalising.
The rail industry must seize this time to shift its thinking around rail and rebuild collaboratively, sustainably and inclusively.
---
Contact the transport team at KTN for more information about collaboration opportunities, innovation and funding potential – [email protected] or visit https://ktn-uk.org/transport/
---
About the author
Daisy is Rail Knowledge Transfer manager at KTN, working across transport innovation, accessibility and sustainability. She also leads on Accessible and Inclusive Mobility (AIM), supporting and driving business innovation in AIM across transport modes, and working to enable full inclusion. KTN is a UK-wide organisation that brings together businesses, academics, government agencies and research organisations to facilitate knowledge transfer and to build better links between science, creativity and business. She is also a board member for the Association of Community Rail Partnerships, Vice Chair of ITSUK's Inclusive Mobility Forum and a Northern Power Woman; Future List winner.