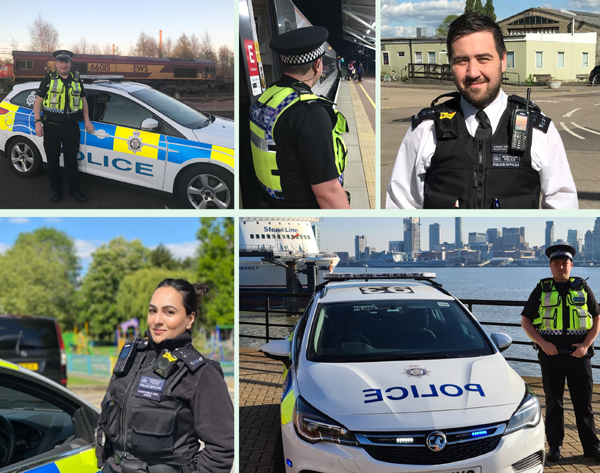 To help with the Covid-19 crisis, some Avanti West Coast staff have swapped their day jobs to take on the role of special constables to bolster policing teams. Customer service assistants Alistair Campbell and Josh Jensen have been given special permission to dedicate their usual working hours at Avanti West Coast to support the British Transport Police (BTP) as Specials.
In addition, special dispensation has been given to Seema Jadva, a human resources business partner, and to train manager CJ Morgan, for them to volunteer their working hours to support the Metropolitan Police as Specials on the streets of London.
When the UK went into lockdown, they were given the go ahead by the inter-city operator to spend their working hours helping regular policing teams protect and support communities local to the West Coast main line during the pandemic.
Alistair, who works on board and is based out of Glasgow Central, has been a special constable for 14 years. One of his roles as a BTP Response Officer sees him based out of Motherwell, covering 600 square miles. As well as keeping the public safe, his responsibilities include carrying out extra patrols and reassuring key workers.
Josh, who is usually dealing with customers onboard, serves as part of a BTP daily response team in Liverpool where he is based. At night, his team can receive calls from anywhere between North Wales and Carlisle. Speaking of his dual roles, Josh said: "I'm fortunate to be able to be a part of both sides of the frontline on our rail network and use transferable skills in both day-to-day tasks to ensure the travelling public get to their destinations safely. Being released from my day job onboard has helped to increase police measures and continue to keep people safe."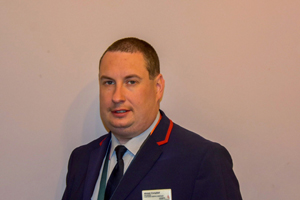 Seema's role at the Met, which she has done for six years, has seen her swap the office for 12 hour shifts on the streets of London to reassure the public. Speaking of volunteering more hours for her role as a Special, Seema said: "I'm grateful to the company for supporting me so that I can commit to extra hours during the week. These additional shifts have allowed me to provide additional support my front-line colleagues in these uncertain times, and provide safety, visibility and reassurance in my local borough."
When CJ is not carrying out his responsibilities to keep those making essential journeys moving, he also polices in London – something he has been doing for five years. Supported by Avanti and the Railway Maritime and Transport Workers union (RMT), CJ, who has committed nearly 300 hours to policing since the outbreak, said: "People coming together to help in times of need has been very inspiring, and I am proud to have done my bit."
In addition, Stephen Bullock, who started his role as operations and safety development consultant at Avanti a few weeks ago, has been volunteering for his local force, Lancashire Police, in his spare time. Stephen, who has been a Special since 2015, and volunteered over 100 hours during the Covid-19 pandemic, said: "It's great to give something back during this time. I've been busy helping new officers in our team to develop, as well as supporting local policing objectives and the delivery of food parcels to the most vulnerable in society."