Gypsy Patch Lane underbridge, between Bristol and South Wales on the Great Western Main Line, is a crucial link between the Cribbs Causeway Regional Retail Centre, Bristol Parkway station and Bristol City centre. Originally a narrow and low brick arch, completely incapable of taking the anticipated traffic, it is being replaced by a much wider structure with enhanced headroom.
The tracks of the main line above carry an intensive passenger service through the Severn tunnel and to South Wales – at least they do when the nation isn't being locked down – along with freight that is less affected by current restrictions.
The installation of the new bridge, complete with abutments, involved it being constructed in an adjacent compound and then moved to its final position on heavy duty transporters known as SPMT (self-propelled modular transporter) axles. These are self-contained, self-propelled units that have hydraulically linked support points. They are used in many heavy transportation applications, often involving several thousand tonnes.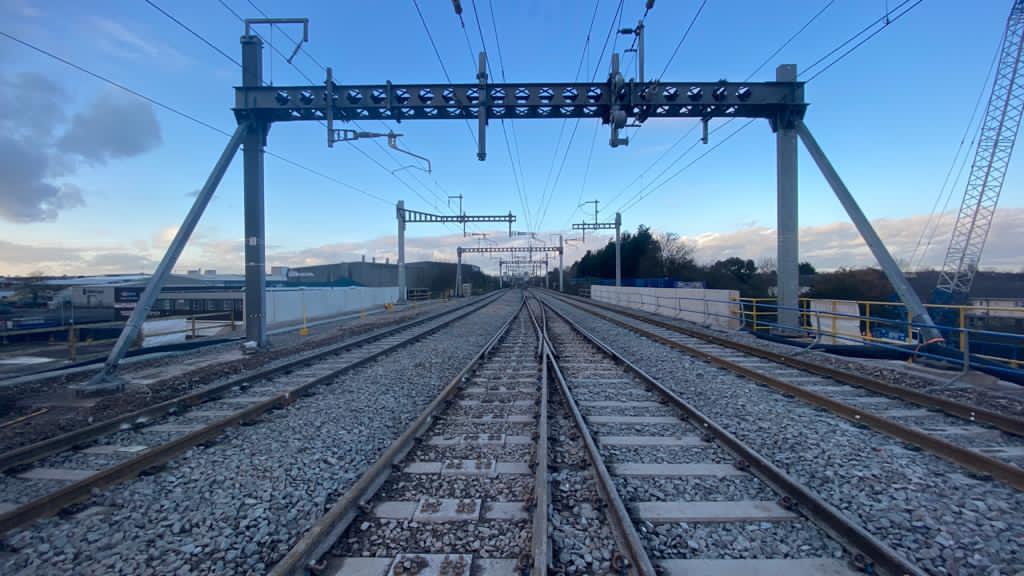 The main bridge structure was completed by mid-October ready for its journey from the compound to its final position. At 4,260 tonnes, the exercise was billed as the heaviest of its kind ever undertaken in the UK.
The brick arch was demolished in the early hours of Tuesday 27 October and the embankment excavated to take the wider structure. After piling works in the area of the bridge foundations were completed, the bridge move started on Friday morning, 28 October.
The journey from the compound to within 20 or 30 metres of the railway began steadily but came to a halt short of its final destination. Local press sources have said that the SPMT axles settled in soft ground conditions, but the cause of the prolonged interruption is now being investigated by Network Rail, its main contractor and subcontractor.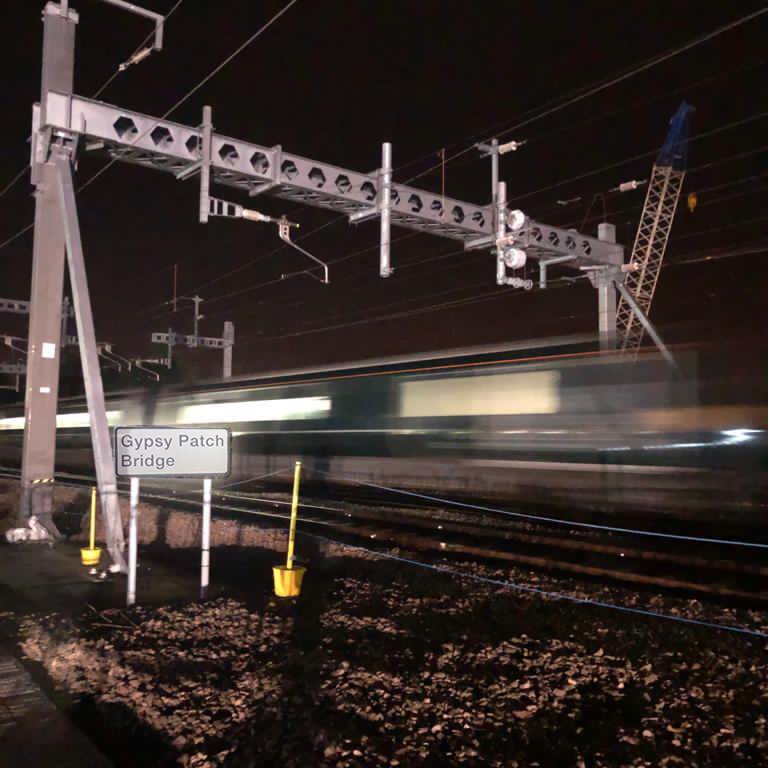 Over the following days, efforts were made to take the bridge back to firmer ground and to release the SPMT axles – some of which had been damaged – from under the structure so that remedial work could be undertaken.
By 14 November, the bridge was able to complete its journey and it is now in its planned final position. The tracks have been replaced, along with overhead line and signalling cables, and the railway finally reopened on the morning of Monday 23 November, sixteen days later than planned.
Rail Engineer will be following developments over the coming weeks to help the industry learn from the problems encountered at Gypsy Patch Lane and what impact this may have on a commonly used method of heavy transportation on the railway.