Network Rail is asking people in South Milford to give their feedback on proposals to fully close a footpath level crossing to the east of the village.
South Milford level crossing, on the line between Church Fenton and Normanton, is temporarily closed, following concerns around public safety. This included poor sighting at the crossing, which meant it was difficult for people to know when it was safe to cross. The nearby railway bridge and embankment can also obstruct the noise of the train driver sounding their horn, making it unclear how far away the train is.
Network Rail is now looking at options to fully close the level crossing, which would improve safety in the area. People in South Milford are being encouraged to give their feedback on how much they used the crossing, the impact closing it would have on the community and any potential diversionary routes.
People can find out more information online at www.networkrail.co.uk/milfordfootpath and give their feedback until Friday 26 March.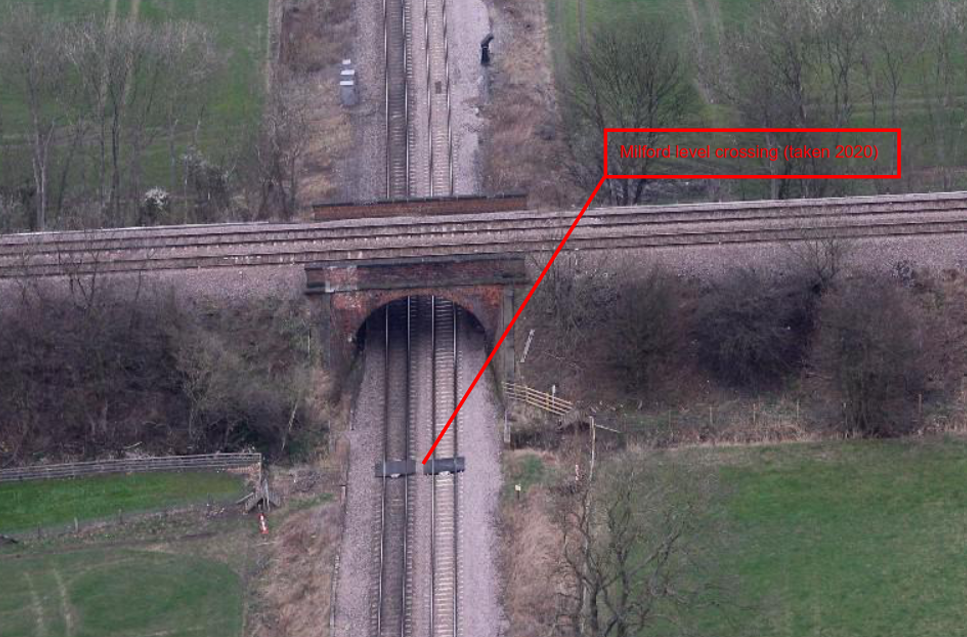 Network Rail has also sent letters to people who live near the level crossing to give them more information on the plans, as well as a freepost feedback form which can be posted.
Andrew Cunningham, Route Level Crossing Manager for Network Rail, said: "Safety is our main priority and closing South Milford level crossing would be the best option to divert pedestrians away from the railway. It is important we also meet the needs of the community and maintain access in the village.
"We would really like to hear from people who previously used South Milford level crossing, so we can get a clearer understanding of the impact that any long-term changes could have.
"We're working closely with North Yorkshire County Council to explore any alternative diversions and we want people to have their say on possible ways to maintain pedestrian access."
Photo credit: Network Rail